Five tries to two showed the dominance the Free State boys enjoyed over their KZN opponents and with a 20-11 lead at the break, they always looked like the most likely team to finish the week undefeated.
Their 19 tries were the most overall and the 127 points scored by the boys from Bloemfontein were also the highest, with the Leopards (123) the only other team to score more than 100 points over the three matches.
The Leopards had a 59-6 blowout in their final game against Limpopo, which helped them to get to the three-figure mark. Credit also to DHL Western Province XV, the only other team to finish the tournament without defeat.
Golden Lions flyhalf Vusi Moyo finished top points' scorer with 42, followed closely by Lorenzo Snyers (Leopards) on 39 points.
U16 Grant Khomo Week results – day three:
Free State 39 (20), Sharks 18 (11)
Free State – Tries: Heinrich Theron, David Du Toit, Philip McLaren (2), Pretorius Ekeji. Conversions: Toriq Schambreel (4). Penalty goals: Schambreel (2).
Sharks – Tries: Marthinus Oosthuizen, Swelihle Mbatha. Conversions: Luke Davidson. Penalty goals: Aka Boqwana (2).
Griquas XV 12 (5), Namibia 10 (0)
Griquas – Tries: Jeandre Hanse, Gregan Jansen. Conversion: Abdul Fisher.
Namibia – Tries: Alejandro Morkel, Emmanuel Garoeb.
SWD 31 (24), Eastern Province 7 (0)
SWD – Tries: Ruben Rossouw, Craig Lottering, Kurt Coetzee, Keanon Jantjies. Conversions: Elgernon Meyer (4). Penalty goal: Meyer.
EP – Try: Sipho Nonyalela. Conversion: Gideon Jordaan.
DHL Western Province 64 (29), Boland 0 (0)
WP – Tries: Oliver Reid, Almero Keizer, Riley Norton, Torren February, Ashwin Cox, Caleb Louw, Yaqeen Ahmed (2), Barthelemie-Bena Nthumba, Retagan Van Rooi. Conversions: Ahmed (5), Cox (2).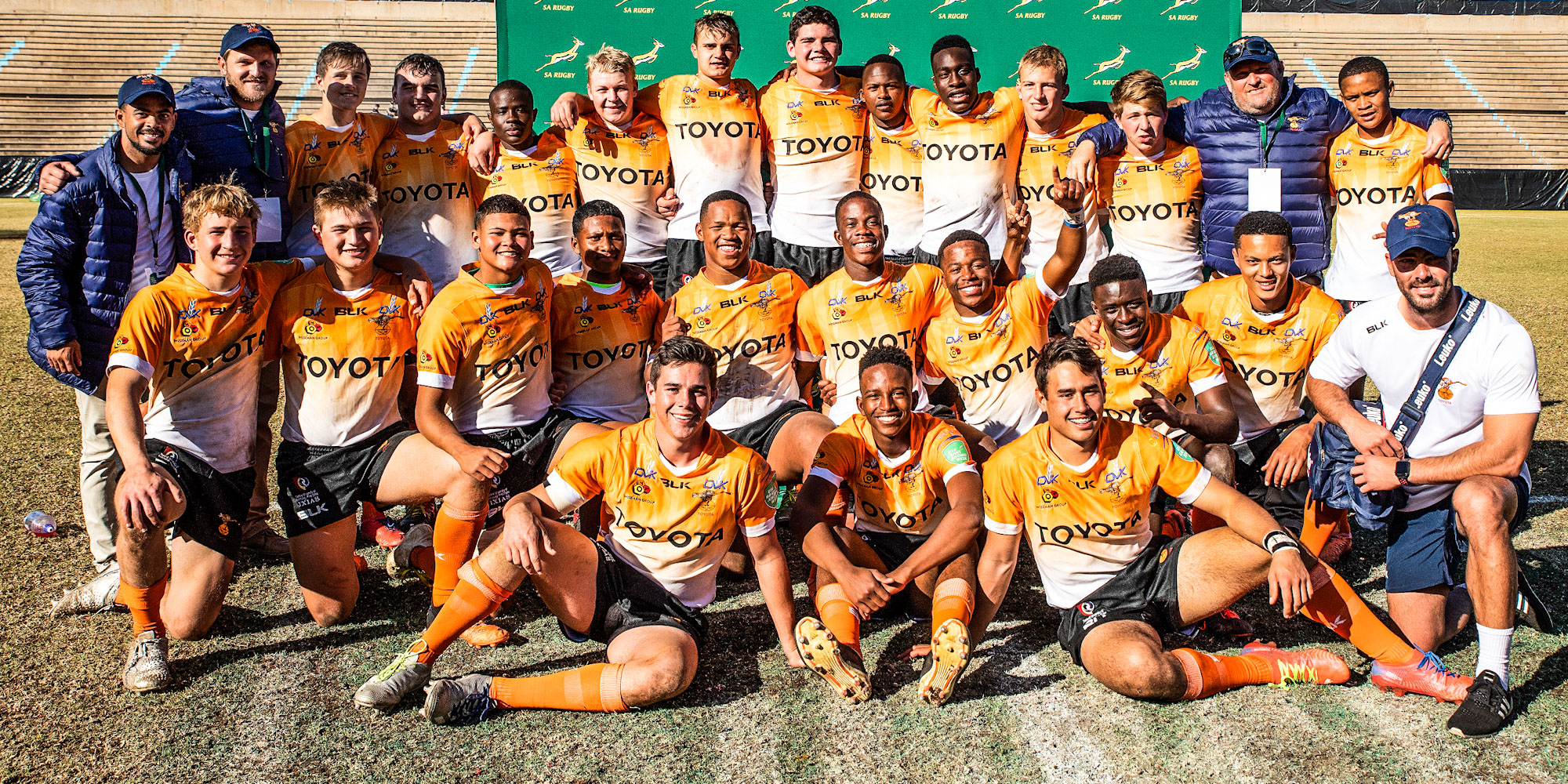 Leopards 59 (19), Limpopo Blue Bulls 6 (6)
Leopards – Tries: Bokamoso Mabeleng, Dian Smith, Tiano Combrink, David Ndala, Lorenzo Snyers, Hanre Venter (2), Asif Sumara, Simeon Botha. Conversions: Botha, Snyers (6).
Limpopo - Penalty goals: Unathi Mlotshwa (2).
Golden Lions 45 (18), Border 12 (12)
Lions – Tries: Siya Radebe, Tiaan le Roux, Khuti Rasivhaga, Luca Trevisan, Lindsey Jansen (2). Conversions: Simphiwe Moyo (3). Penalty goals: Moyo (3).
Border – Tries: Na Na Dwayi, Qiqa Qwesha. Conversion: Itha Mbulana.
Pumas 29 (17), Thepa Trading Motswako Griffons 19 (19)
Pumas – Tries: Eben van Wyk, Sibi Sibisi (2), Anele Ngwenya. Conversions: Rickardt van Heerden (3). Penalty goal: Van Heerden.
Griffons – Tries: Dawie Fourie (2), Cheswill Jooste. Conversions: Jooste (2).
DHL Western Province XV 21 (14), Blue Bulls 12 (0)
WP – Tries: Collin-Paul Kemp, Adeeb Boraine, MIchael Satade. Conversions: Boraine (2), Rayaan Solomons.
Blue Bulls – Tries: Luann Olivier, Malcolm George. Conversion: Ruben Pienaar.
Valke 31 (26), Griquas 20 (10)
Valke – Tries: Storm Labuschagne (2), Zaid Rippenaar, Matthew Bergman, R-Jay Pietersen. Conversions: Kayle Venter (3).
Griquas – Tries: Pieter Retief, Marno Greeff, Denilson Metcalfe (2).
Zimbabwe 21 (7), Border Country Districts 0 (0)
Zimbabwe – Tries: Malachai Burrell, Stefan Kruger (2). Conversions: Tinotenda Chinyadza, Jared Wilson (2).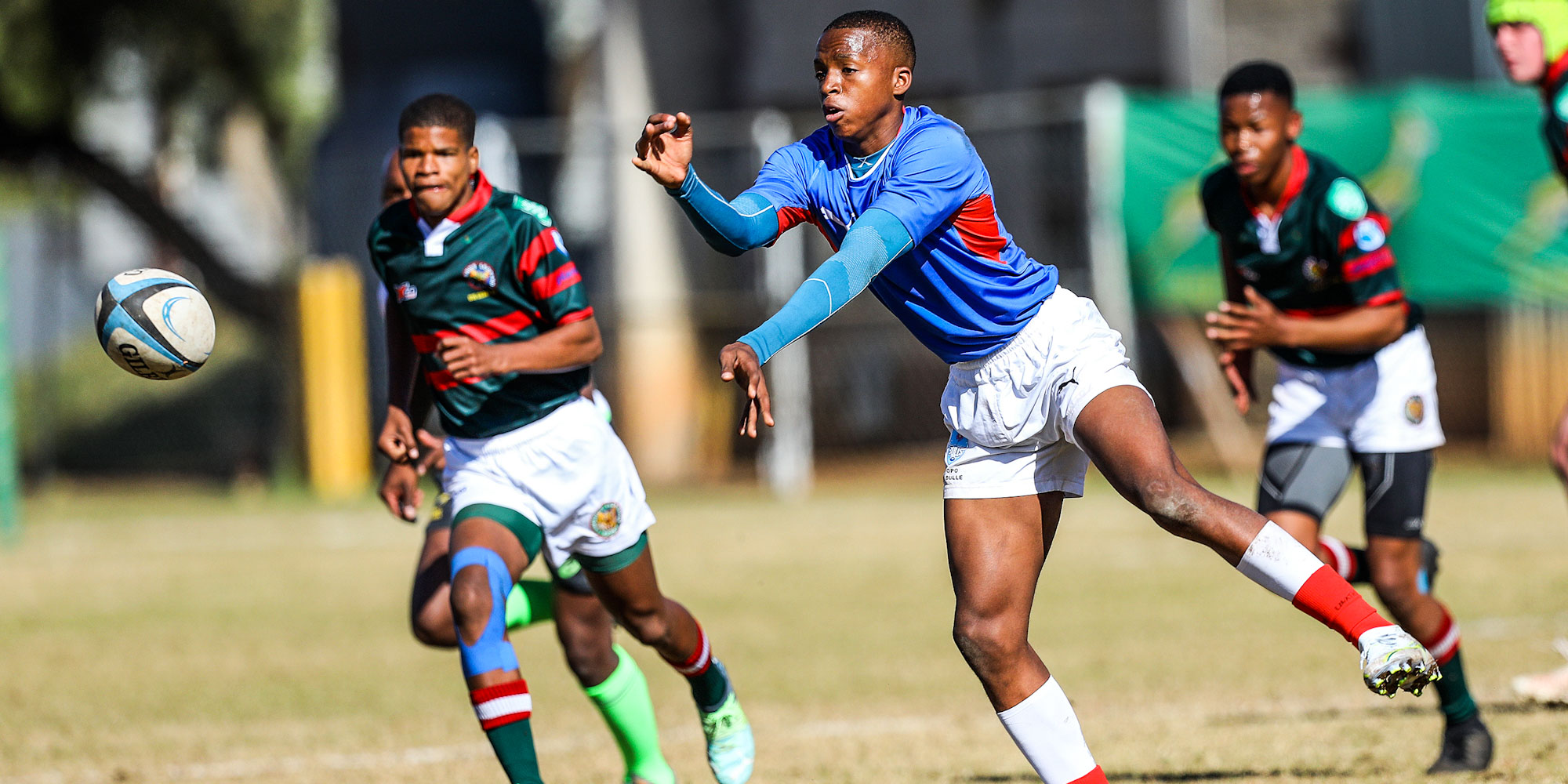 U18 Girls Week
DHL WP dotted down nine times in their final match of the day at HT Pelatona Projects Stadium and the commanding win was a great way to close out the SA Rugby U18 Girls Week.
Three other teams, SWD Eagirls, Limpopo Blue Bulls and Mastercard Golden Lions won both their matches as well, with WP (15 tries) and SWD (14 tries) the most productive on attack.
DHL WP No 8 Logan Welman finished top try scorer with five tries, and SWD's Willicia Piterse was the top points' scorer with 28.
U18 Girls Week results – day two:
DHL Western Province 61 (21), Sharks 0 (0)
WP – Tries: Litha Maqhude, Somila Kebeni, Logan Welman (2) , Aphelele Mbana (2), Leigh Fortuin, Zaza Sibhozo, Tesihaan Plaatjies. Conversions: Anja le Roux (5), Siyonela Macamba (3).
SWD 42 (15), Blue Bulls 5 (5)
SWD – Tries: Treidine Solomons, Nicole Moliton, Mia-Lee Matiwane (2), Willicia Piterse (2), Shannon Lee Windgovel (2). Conversion: Piterse.
Blue Bulls – Try: Naima Hlatshwayo.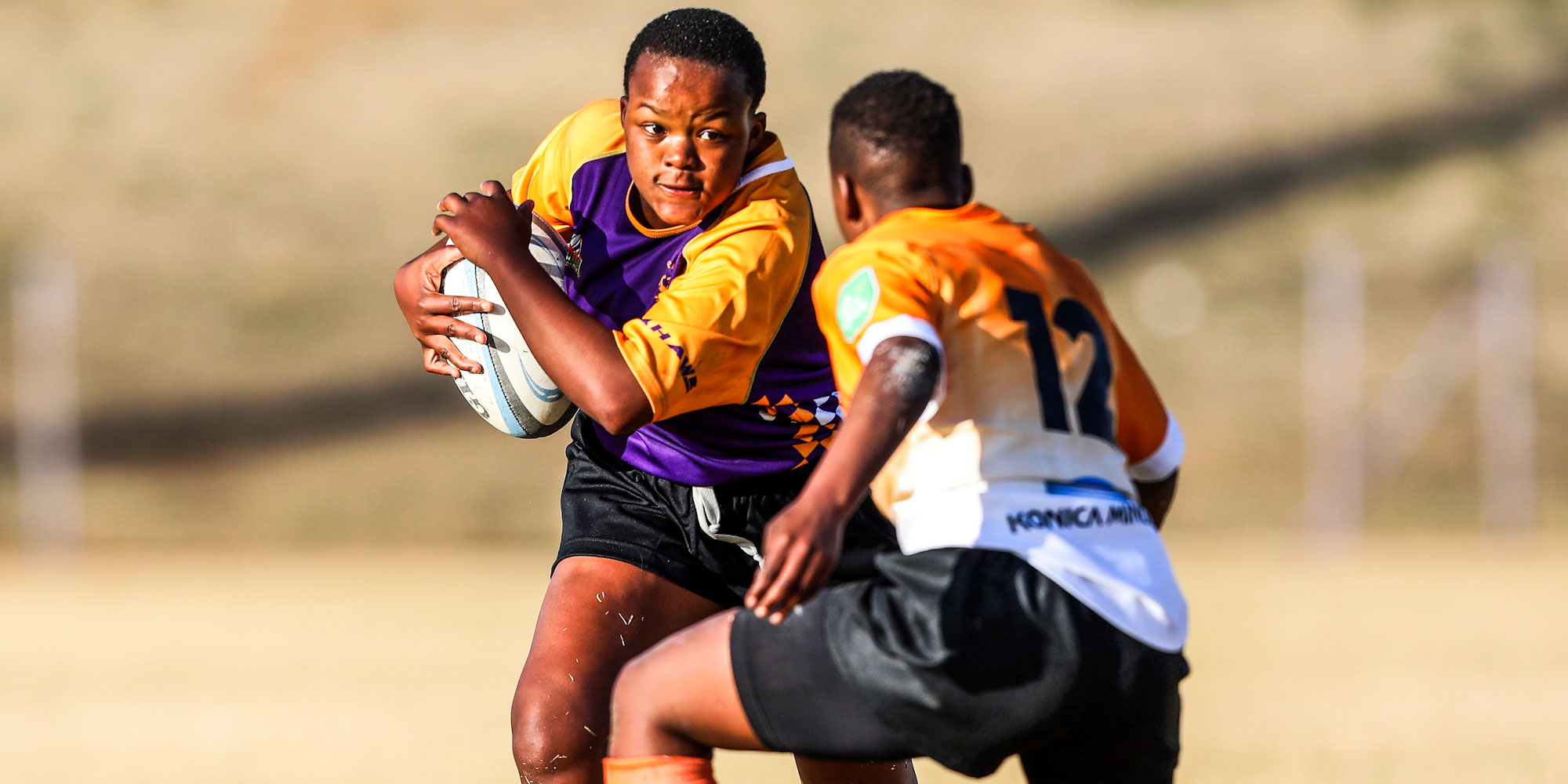 Border 56 (24), Griquas 0 (0)
Border – Tries: Gxalaba Gxalaba (2), Phola Mbonja (2), Hlala Dlanjwa (2), Likhona Skeyi, Lilitha Vakalisa, Amzo Gqola, Salizwa Miseli. Conversions: Gqola (3).
Mastercard Golden Lions 19 (7), Eastern Province 17 (0)
Lions – Tries: Khanyisile Khanye, Mirriam Nyembo, Emihle Sibulawa. Conversions: Lesego Mothlamme (2).
EP – Tries: Lelethu Lose (2), Sinoxolo Soga. Conversion: Erica Kalse.
Limpopo Blue Bulls 20 (10), Boland 5 (5)
Limpopo – Tries: Paballo Thaba (3), Masingita Nomvela.
Boland – Try: Adean Wildschut.
Zimbabwe 15 (5), Leopards 0 (0)
Zimbabwe – Tries: Tapiwa Gore, Mandipa Bouyed, Mary Muziwemuno.
Free State 12 (0), Griffons 5 (5)
Free State – Tries: Inge Stander, Casey Moeketsi. Conversion: Stander.
Griffons – Try: Matha Mathapelo.
Pumas 28 (14), Valke 5 (5)
Pumas – Tries: Sethabile Xulu (2), Madisa Skosana, Fifi Mahlobo. Conversions: Refiloe Mafa (4).
Valke – Try: Mickea Fouche.