"For many, many years Toyota has been one of the most trusted motoring brands in South Africa, and to have them on board as one of our new sponsors is a great moment," said Jurie Roux, CEO of SA Rugby.
"We are living in particularly challenging times, but it speaks volumes of the value of the Springbok brand that we are still able to welcome new partners, and it gives me great pleasure to welcome an iconic brand such as Toyota to the family."
TSAM has become as much a part of South African culture as the vibrant South Africans that drive the Toyotas, since their arrival in the country in 1961. With rugby remaining amongst the top 10 interests of SA consumers throughout the years, there were no surprises when in 2010 TSAM changed from avid watcher to proud backer of the local game and picked a favourite team.
"I think it goes without saying, Toyota has a strong bond with South African rugby – you can see it in our partnership with Cheetahs and Free State rugby," said Leon Theron, Senior VP of Sales and Marketing for TSAM.
"The future of South African rugby is bright both domestically and internationally and we are honoured to drive forward this new chapter in this amazing story."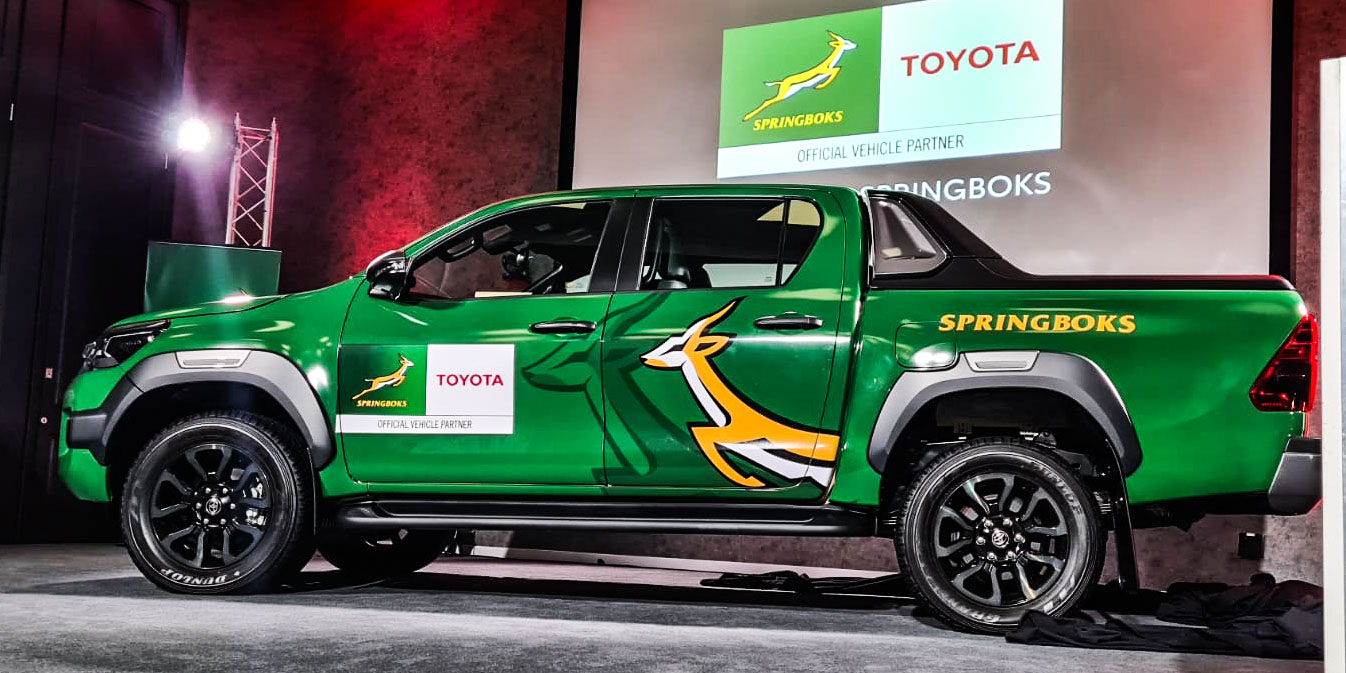 TSAM has, over the past 12 years, cemented its legendary support and commitment to local rugby through its partnership with the Cheetahs and the Free State Rugby Union. So, it is perhaps fitting that the second game in the 2022 Castle Lager Incoming Series against Wales, the Springboks will play with Toyota as a partner will be at the Toyota Stadium in Bloemfontein on 9 July.
"When the chance to get involved with the Springboks came about, it was a no-brainer for us. Toyota's culture is shaped around positive contributions to the country we love. It's how we strive to lead the way," added Theron.
The Springbok's international season officially kicks off on Saturday, 2 July, when they welcome Wales for what promises to be an exciting first Test.
Castle Lager Incoming Series fixtures:
Saturday, 2 July: Springboks v Wales – Loftus Versfeld, Pretoria
Saturday, 9 July: Springboks v Wales – Toyota Stadium, Bloemfontein
Saturday, 16 July: Springboks v Wales – DHL Stadium, Cape Town
Castle Lager Rugby Championship fixtures:
Saturday, 6 August: Springboks v New Zealand – Mbombela Stadium, Nelspruit
Saturday, 13 August: Springboks v New Zealand – Emirates Airline Park, Johannesburg
Saturday, 27 August: Springboks v Australia – Adelaide Oval, Adelaide
Saturday, 3 September: Springboks v Australia – Allianz Stadium, Sydney
Saturday, 17 September: Springboks v Argentina – Vélez Sarsfield, Buenos Aires
Saturday, 24 September: Springboks v Argentina – Hollywoodbets Kings Park, Durban