Smith made the switch from sevens rugby - where he was a star performer for the Blitzboks - to the 15s code for the Emirates Lions in 2014, and he was thrilled about the opportunity to return to this iconic venue for the first time in green and gold against New Zealand, where the Springboks will have their eyes set on securing back-to-back victories before the overseas leg of their campaign.
The Boks will face Australia in Adelaide and Sydney before travelling to Buenos Aires to play Argentina, which will be followed by another Test against Los Pumas in Durban on Saturday, 24 September.
"I started my 15-a-side rugby career at Emirates Airline Park, but this will be my first Test there for the Springboks," said Smith.
"It's a great stadium, and having lived in Johannesburg, it is nice to be back where I have great support. So, we are excited about the game this weekend."
Smith expected another stern test against the All Blacks, saying: "We worked hard for the win against the All Blacks last week, but this is a new game and a new week and we know they are going to present a huge challenge.
"The All Blacks are a top side, and they will play their hearts out.
"It certainly won't be easy against them. If they create three chances against us and use it, we know what can happen."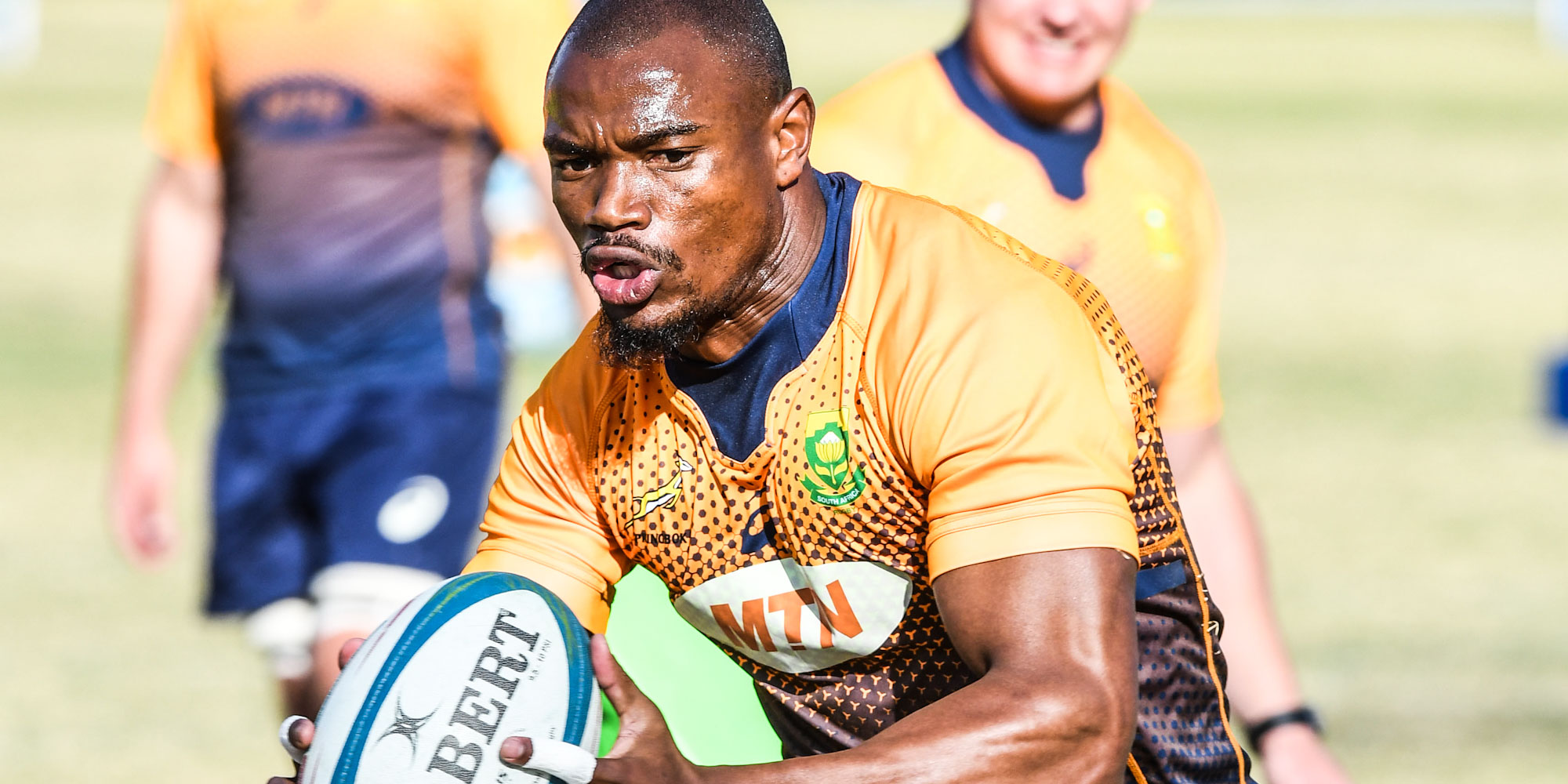 When quizzed about the prospect of winning rare back-to-back home Tests against their archrivals, Smith said: "It would be nice to win two of out of two against them, but we know they are going to come out guns blazing, so need to go out there and play some of our best rugby to achieve this. It is going to be tough, and as a team we have to be prepared from the first minute of the match."
While Smith spoke of the importance of improving their maul play, Springbok wing Makazole Mapimpi zoned into the team's kicking game and backline play.
"I don't think we got the penalties we wanted from our mauls last week, but that facet of the game tires teams out," said Smith.
"That said, we are not going to change anything besides trying to improve on how we do things."
Mapimpi in turn said: "We have our game plan as the Springboks and I am comfortable with ball in hand and I know that there are times when I need to adjust and try to get my hands on the ball and try to create opportunities.
"Our kicking is also key area of our game, and it helps us transfer pressure on the opposition, so we need to make sure that our kicking game is effective this weekend."
Smith also had words of encouragement for the Springbok Women who will play the curtain-raiser to their match at Emirates Airline Park on Saturday against Spain, and said: "This is a great opportunity for the Springbok Women to play at such an iconic ground and hopefully they will also enjoy good support and experience the vibe before we play our Test.
"It's going to be tough at altitude, but I'd like to encourage them to go out there and give their best."