The team returned from their Eden Park debut on Saturday where soft moments on defence contributed to a sobering 40-5 defeat to France, but according to scrumhalf Rumandi Potgieter, with no negative attitudes around the camp.
"We are really happy to be back on the training field, this is where we need to be right now," said Potgieter.
"We spent most of Monday looking at what went wrong against France and realised that there were a lot of good things we did, apart from a couple of poor options on defence that were exploited by France, who showed why they are one of the top sides of the world."
Potgieter said they were keen to work on the shortcomings exposed at Eden Park, but also add more variety to the positive outcomes of that match.
"We needed this session today, to get going again. We have a plan to combat Fiji and we re-enforced our plans and attitude for Sunday," she said.
They are expecting the unexpected from Fiji, who suffered an 84-19 defeat from England, when the two teams clash at Waitakare Stadium, with kick-off scheduled for 06h45 (SA time).
"They don't play with much structure; they love to play the situation and what is in front of them. That makes them unpredictable and hard to analyse," said Potgieter.
"We have not played them before and they have not played many Tests either, so there is not too much footage of them either. We will have to make sure we focus on our game though, as that is what will bring the result.
"We need to impose our style on them, not the other way around. If we do that, we will be in a great position to claim the win."
A win is non-negotiable for the Springbok Women if they want to keep their hopes alive of finishing in the top eight and qualify for the play-offs, according to Potgieter.
"Our mission is clear – we need to win, and we need to win with a bonus point by scoring four tries. So, we have a clear idea of what we need to do and how to get the perfect outcome," she said.
"We do not want to go back (to South Africa) after our final pool game. We have just settled in, gotten used to the weather and experienced all the drama and emotions of being part of the Rugby World Cup. We certainly want more and as many opportunities as possible to showcase our team to the world."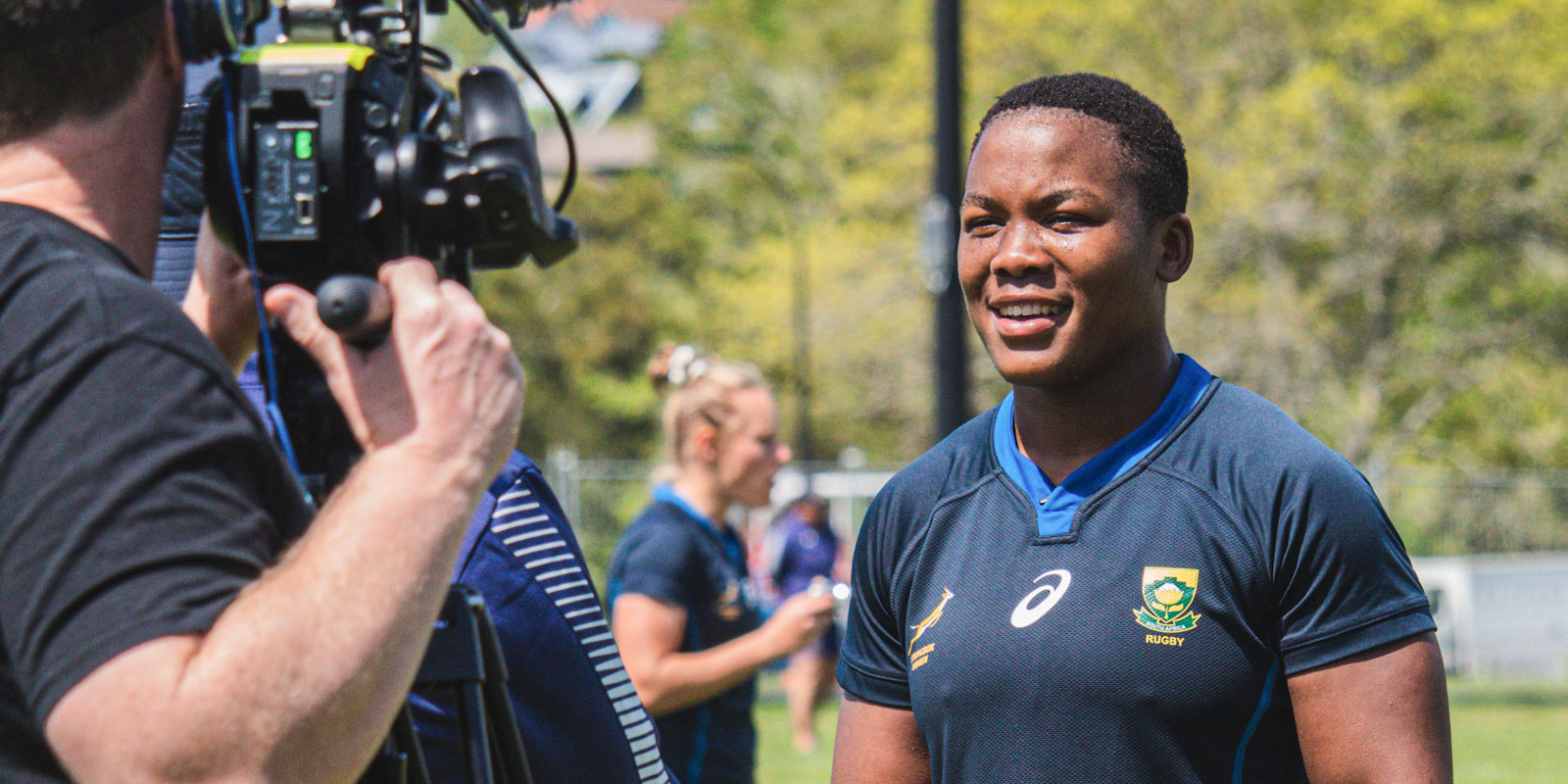 The winning mindset is one that will be non-negotiable for the whole squad and for prop Babalwa Latsha, one that will drive them this week.
"We have no option; we need to win this one to stay in the competition," said Latsha.
"And we want to stay in the competition, it is as simple as that. We need to play as many matches at this level as possible, because we improve every time."
She is expecting a lot of running on Sunday, but for Latsha, that is no problem: "Look, we will probably experience a high-tempo game from them, but we have our plans and structure and that need to determine the pace of the game.
"They are also big, but we love playing against those type of players and from a personal point of view, it is a challenge I am looking forward too. I think it will be a very entertaining game to watch."
Latsha was named in the RWC Team of the Weekend, the only South African to claim this accolade after putting in a proper 80-minute shift against the French, a commendable feat for a tighthead in international rugby.
"It is always good to be recognised, make no mistake, but that was a massive team effort from everyone," she said.
"I thought some of the other players did really well too and that was what we want, to play well as a team rather as individuals."
England and France currently top Pool C, with five log points each. South Africa and Fiji are yet to score a log point, with the Springbok Women in third place on the log due to a better points' difference to Fiji (-35 and -65).