The last time the teams met in Dublin in 2017, Ireland registered a 38-3 victory, and while it may be significant for some, Erasmus said this was a new era for both teams.
"We got a proper hiding here the last time and then we won the Rugby World Cup two years later, and it is now five years later," said Erasmus.
"Ireland are doing a lot right on and off the field, so we know we are in for stiff competition, especially with their passionate crowd on their side.
"The fact that the teams are facing one another in next year's Rugby World Cup will certainly spice things up, but we know what we are in for. We last won here in 2012, but we both have new teams and new game plans."
With Erasmus and Bok head coach Jacques Nienaber having coached at Munster before steering the Springboks to Rugby World Cup glory exactly three years ago on Wednesday, Erasmus admitted that while there is a perception that he may have an inside lane into Ireland's way of doing things on the field, this theory also worked in reverse.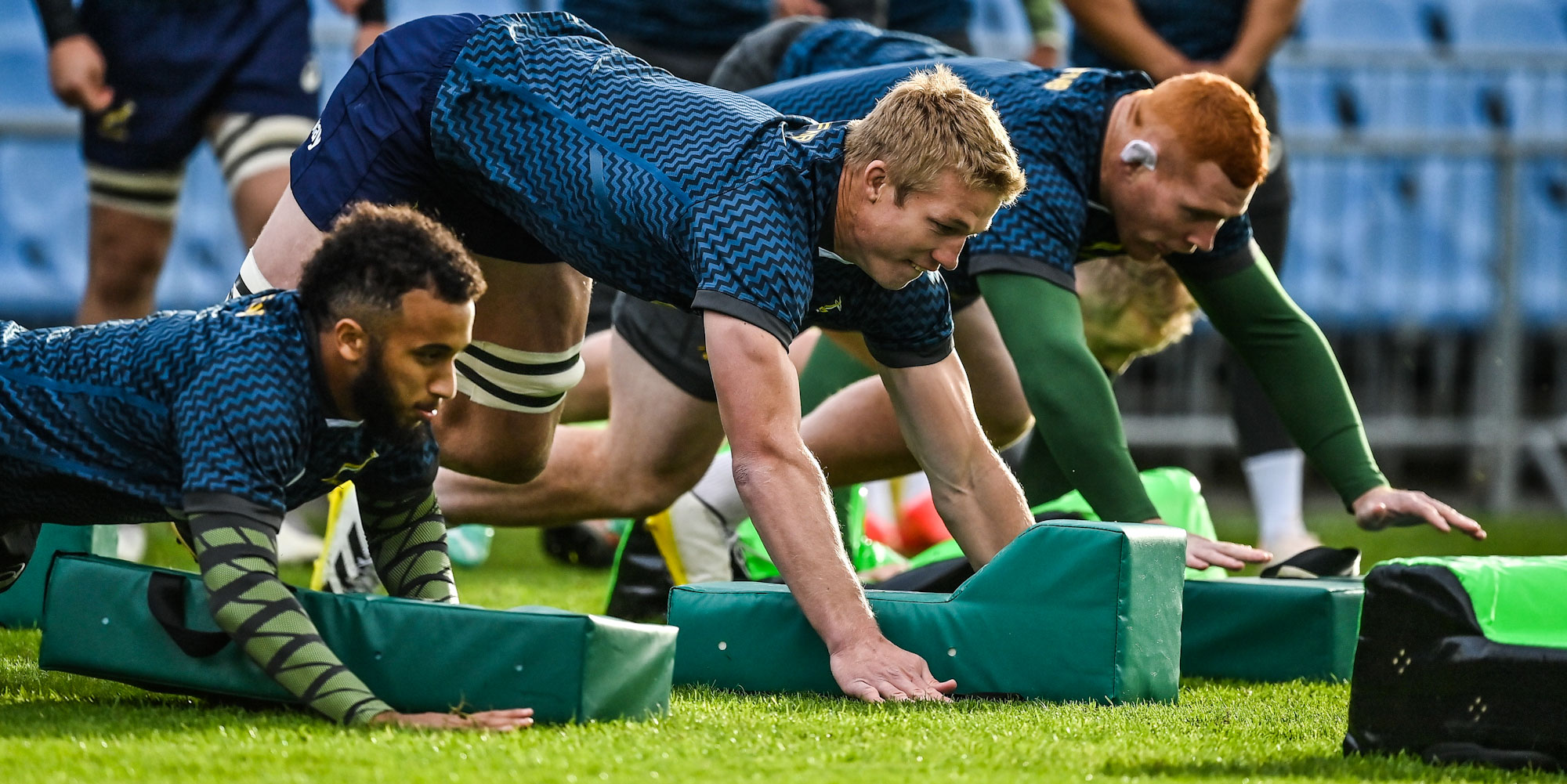 "People may believe that I know the Irish system well having coached here, but they know me very well here too, so one can look at that from a different perspective as well," said Erasmus.
"Jason (Jenkins) joined us on this tour, and he will be going back to Leinster, but he will go back knowing our structures well too."
Zoning in on the challenge he expected from the hosts, who are currently the No 1 team in the world, Erasmus said: "World rankings are temporary, so one has to look beyond that and rather at the teams themselves. Ireland are very particular and they are detail orientated. They also have a good attacking structure.
"They are not a team one can just run over. So, we have to make smart plans against them and our defence has to be on point. Luckily, we have players who can score tries too, so if the weather plays along hopefully, we can score a few as well."
Erasmus played down the anniversary of the Boks' RWC final triumph in Japan on 2 November 2019: "That was three years ago, and we are now looking ahead at the next World Cup. I'm proud to be part of that history, but we have a new challenge ahead next year. Any of the top teams in the world can win the tournament next year. We saw last week how Scotland pushed Australia until the end, so it is going to be a tough competition."
On a personal note, Erasmus was thrilled about returning to the stadium for the first time in a year on Saturday in what will mark a special 50th birthday celebration and said: "It's going to be great to be back in the coaches' box. I love rugby, match days, and being in the change room with the boys. It wasn't a nice feeling preparing with the team all week only to watch the bus leave and return to my room, so I'm excited about Saturday."