On Thursday, the SA side will meet the France Development team at 11h00 and will face their traditional African rivals, Kenya Lionesses at 14h40.
They will play Tunisia on Friday at 13h00 and according to Dazel, the tournament will be used to refresh the team's goals and measure their standards, but also to get them going in the right direction, as the HSBC Cape Town Sevens looms large.
"We had two important days as our turnaround in Dubai was a short one," said Dazel.
"We had a good flush out on the first day after arrival and our captain's session was a solid one today, where we focussed on the clarity on what we want to achieve.
"We need to lay some sort of foundation of what we want out of this group and how this team can move forward and I am happy that we did that. There are a few new players in the group and we are keen to see how they shape up.
"We are not too focussed on the opponents this time around, but we have this opportunity to get us in good shape for Cape Town next weekend."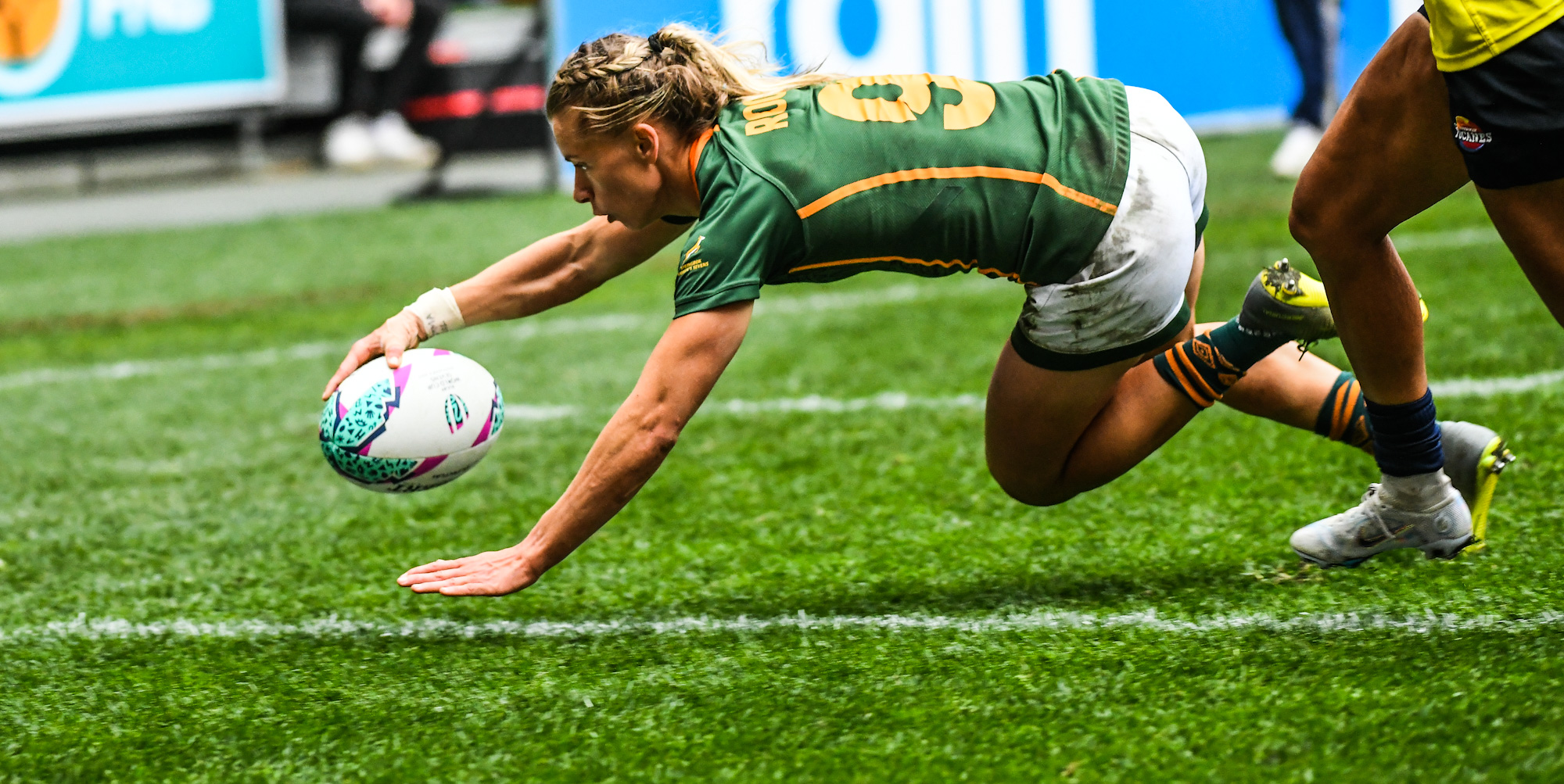 Backline star Nadine Roos agreed with her coach: "The preparations went well. We looked at our defence and attack and how to improve on that. I think there was clarity on how to best execute on both, but also a desire to lay a foundation for this team as well. We want to start building by looking at ourselves first and not at our opponents."
Roos explained that the work was done on the field, with not much analysis off it.
"The fact that there are not much footage available from the likes of France and Kenya was good for us in that regard," she said.
"We looked at our game against France at Rugby World Cup Sevens, and although we are playing their A-side, we expect the same approach. We have faced Kenya more often, so we looked at those encounters as well, but it is more about ourselves this time around.
"We are using this tournament to prepare us for next weekend in Cape Town, so we need to try things out as well, but the bottom line will be to make sure we get the basics in each phase of play under the knee. So it is a case of small steps and then go faster. Each game will have a plan, but we want to lay a foundation first."
Roos was named in the Rugby World Cup Sevens Dream Team in September and was also MyPlayers' Women's Player of the Year, but for her, this exercise is not about the individual.
"Sure we want to grow as players and each game is important in that regard, but the focus here will be more team driven," she said. "Each player needs to contribute and the reality is that some will do more so than others, but this is a restart to our system for us. We need to find what works best for the group, the individual stuff this time around will be second to that."
The Springbok Women's Sevens squad for Dubai:
Sizophila Solontsi (co-captain)
Liske Lategan
Asisipho Plaatjies
Rights Mkhari
Kemisetso Baloyi
Simamkele Namba
Eloise Webb
Nadine Roos
Felicia Jacobs
Mathrin Simmers (co-captain)
Jakkie Cilliers
Marlize de Bruin