Latsha joined her new teammates earlier this week and she plans to return to South Africa in June, when the competition concludes. Harlequins Women have won seven of their 11 league encounters thus far and are currently fourth on the log.
She is likely to face her national teammate Catha Jacobs in the Allianz Premiership, where the Springbok Women's lock is plying her trade with Saracens Women.
Latsha, who plays for DHL Western Province in the SA Rugby Women's Premier Division, has been the first-choice tighthead prop for the Springbok Women since her debut against Wales in 2018, and she also captained her country in nine of her 20 Tests so far.
SA Rugby's High-Performance Manager for Women's Rugby, Lynne Cantwell, welcomed the invite from Harlequins and feels Latsha and Springbok Women will benefit from this experience.
"We all know Babalwa and how keen she is to learn about the game in order to become the best player she can be – she will certainly lap up every opportunity she can," said Cantwell.
"For her to be in a full-time environment will also be great, as she will experience the life of a full-time professional first hand, even more so at a club with so many international players and that are very well run.
"She will bring back all that knowledge and we will be able to share that and improve our own systems where necessary. We are also very proud to have her amongst some of the best players in the world, where she will definitely hold her own.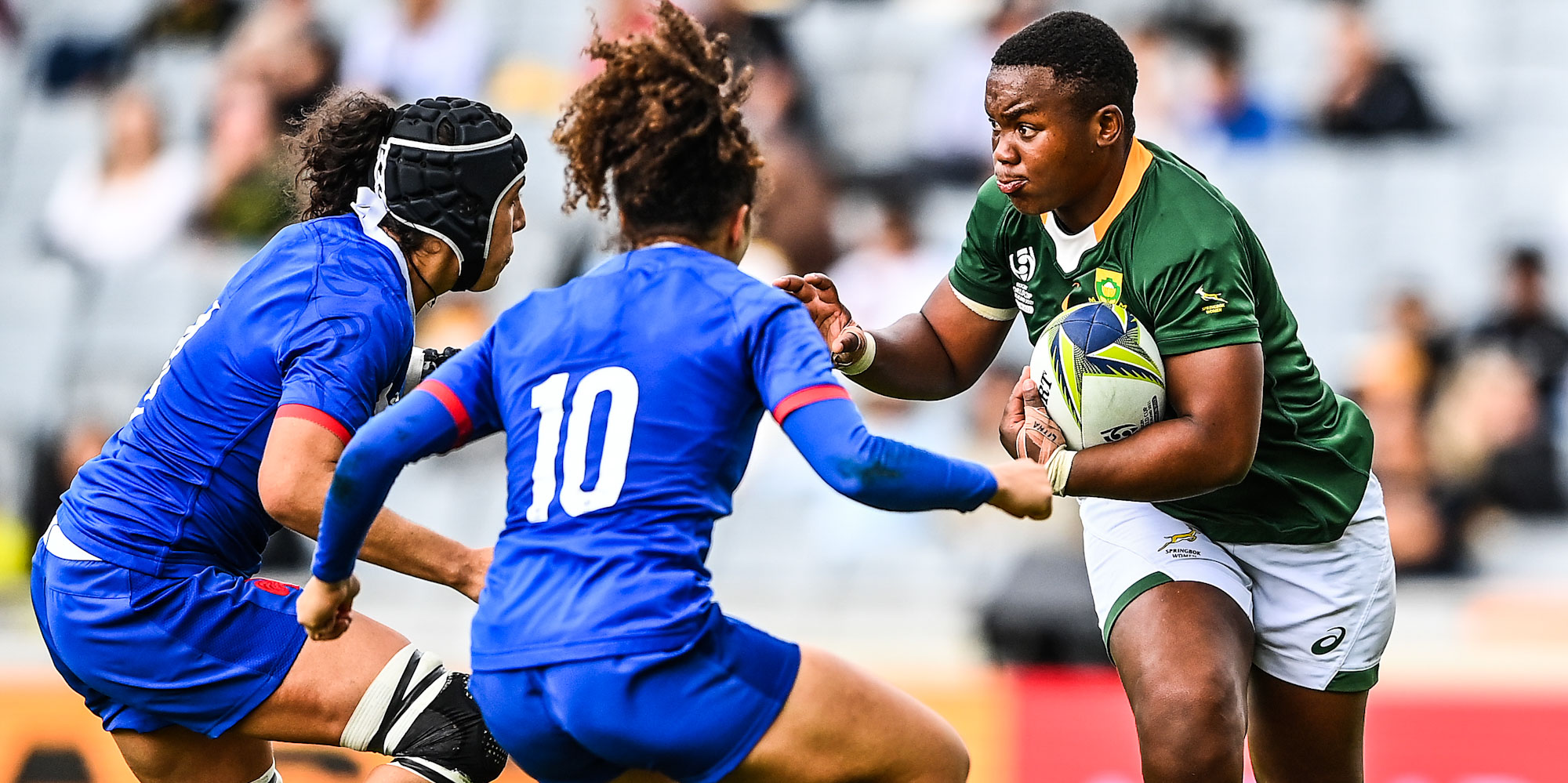 "In fact, she will no doubt contribute to their effort, being a world class player herself, who has managed to stamp her authority on the international game. They will be very happy with her, I am very sure of that."
Cantwell thanked DHL Western Province who afforded Latsha this opportunity and confirmed that the prop will still be able to play for the Springbok Women on their planned tour to Europe next month, details of which will be announced next week.
For Latsha, who had a previous overseas stint in Spain halted due to the COVID-19 pandemic, the opportunity was too great to miss out on.
"I always had my mind on returning to Europe in order to play against and amongst the best players in the world," said Latsha.
"I am always trying to improve as a player and this opportunity came just at the right time, so soon after the Rugby World Cup, where I could test myself against the best of France, Fiji and England."
Latsha expressed her gratitude to the local stakeholders: "I am grateful to all involved for this opportunity, from Western Province and SA Rugby to the coaches at Harlequins who wanted me here in the first place. Having arrived here was the first part of the journey, the second will be to start contributing to Quins on the field.
"It's incredible to be here really, I'm super excited to get stuck in. This seems to be a wonderful group of people, it's just a great environment to thrive in as a rugby player and as a person.
"To be able to experience what it's like to be on one of the biggest stages at The Stoop and at Twickenham is amazing, so I'm really excited to represent South African Women's rugby but also to be in the space where I can do my thing," she added.