The quartet of debutants apart, Koen opted for an experienced match day squad for the test at Estadio Nacional de la Universidad Complutense, with Nolusindiso Booi to lead the team for the 12th time in their 2023 season opener. Nineteen members of the match-23 were part of last year's Rugby World Cup squad in New Zealand.
Zulu, currently studying B.Sc Sport Science at the University of KwaZulu Natal, played for the Junior Springbok Women last year and represented Cell C Sharks Women in SA Rugby's Women's Premier Division for the last two seasons, while Hess played for Boland Dames, but she has since re-joined DHL Western Province, for whom she made her provincial debut whilst still in matric at Strand High School.
Hess was called into the Springbok Women's Sevens training squad in 2017 already, but motherhood stalled her rugby career for a couple of seasons. The 24-year-old returned to action last year, playing for Boland and her form did not go unnoticed and she was invited to join the national training squad in January.
Lochner will make her Test debut without playing in the domestic tournament, but the former Protea netball goal shooter has ample experience of the high performance demands of international competition, having represented South Africa for three years before a knee injury ended her season in 2019.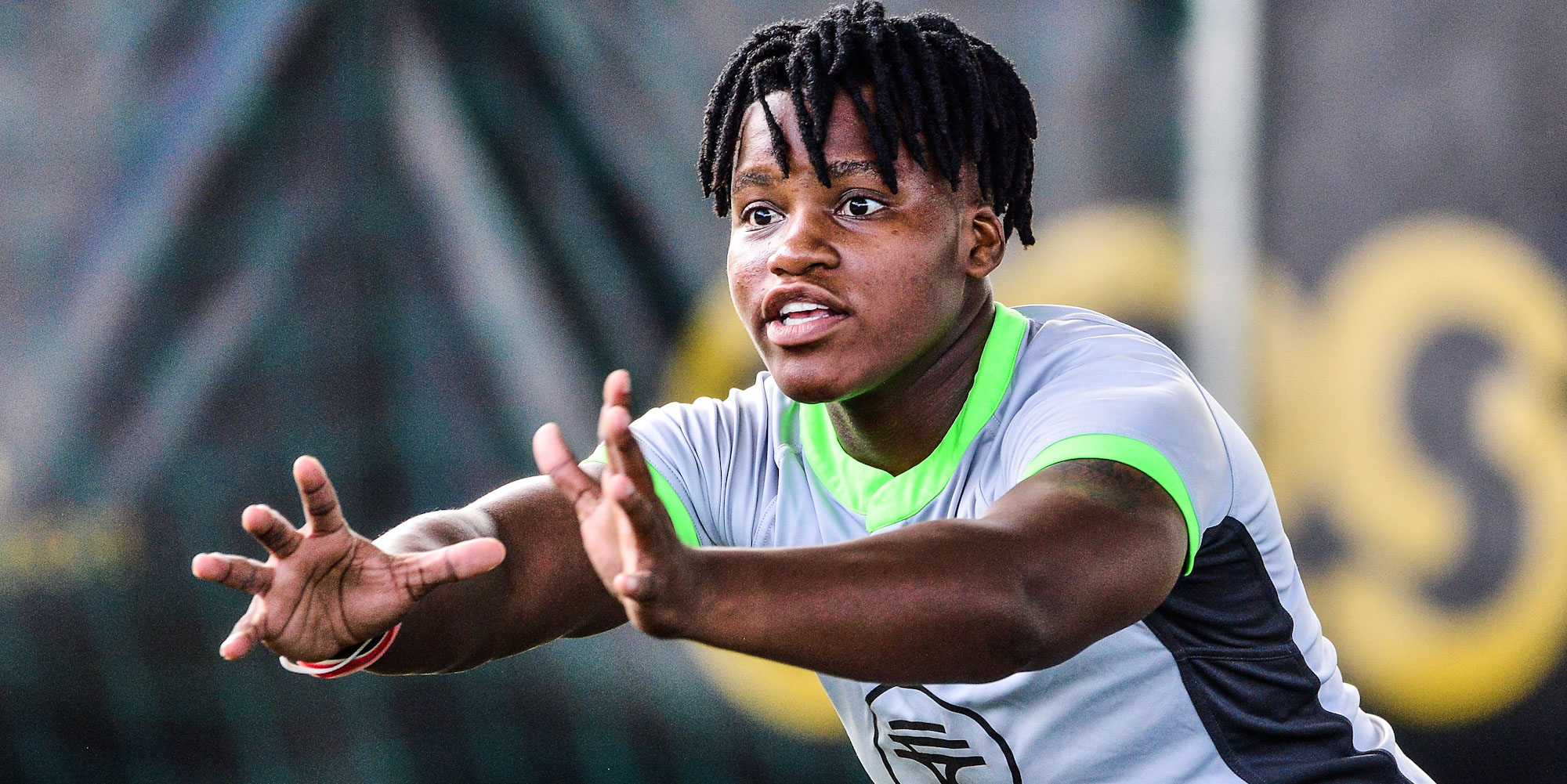 Post-COVID, the 25-year-old re-started her career, while also joining the Brackenfell Rugby club in February last year playing in the WP club league. At the time she remained a member of the Southern Stings in the national provincial league until July in what proved to be her last netball season.
Lochner was spotted and invited to train with Springbok Women's Sevens squad by coach Renfred Dazel at the beginning of year, before joining the fifteens side last month.
Dolf trained with the Springbok Women last year already and captained the Junior Springbok Women in their international against Zimbabwe last year in Potchefstroom.
Koen said all four new players will have a specific role to play.
"Mary has a good rugby brain and kicks well, so I am excited to see how she goes against a quality Canadian side," said Koen.
"We are planning to play a certain way and Mary, who can also play flyhalf and inside centre, will be involved in that.
"Shaunique has a very good skill set. She was on the radar for a while now and I am very excited to see her in action. She can play anywhere in the back three, but I believe she will be a huge factor in the midfield."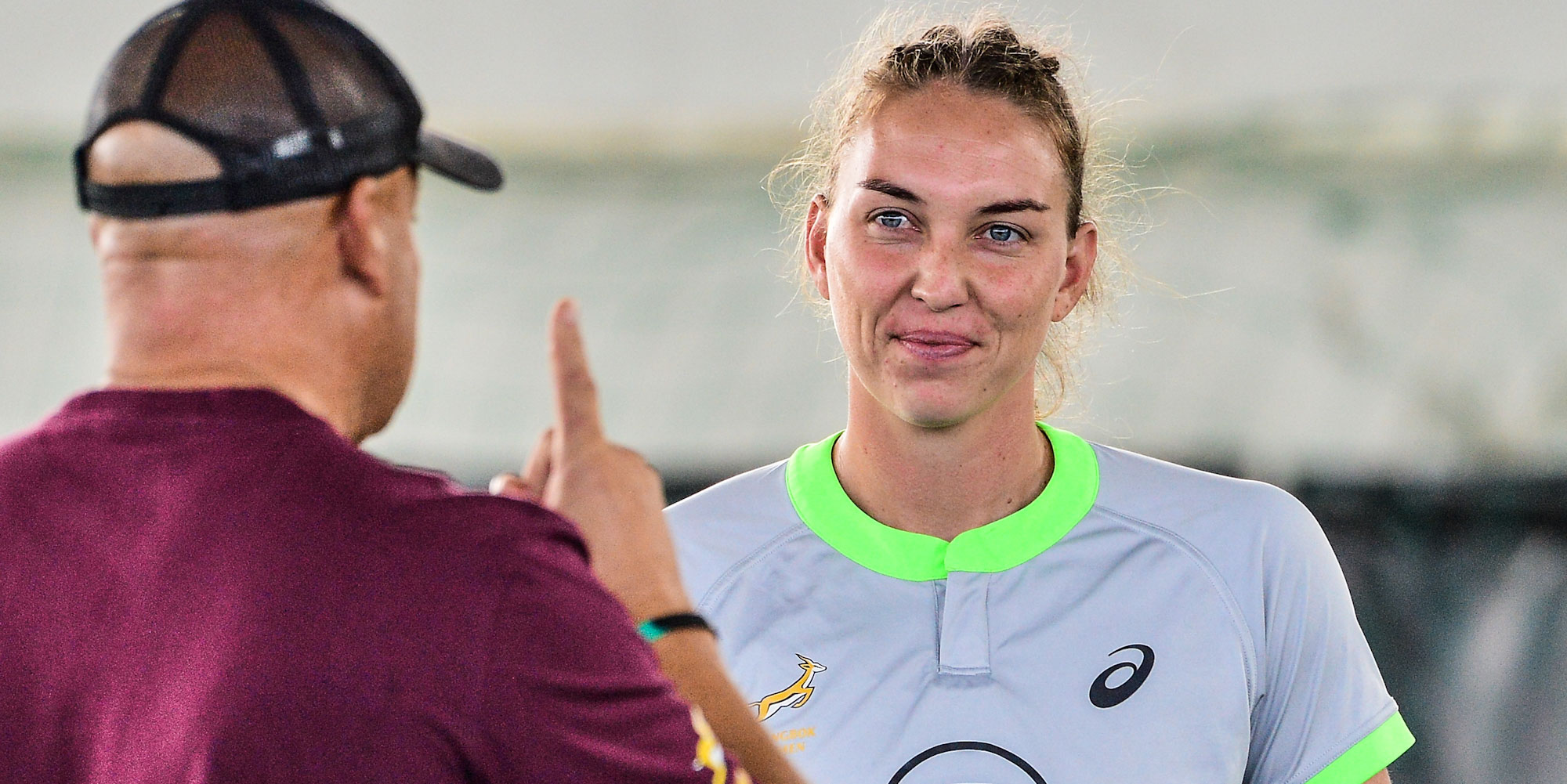 Koen said the lack of rugby experience will not hamper Lochner: "Her learning curve is incredible, and she has impressed everyone since joining. She is a proper athlete, and I am sure will make a big impact."
Dolf, who also played for the EP Queens in the national provincial showpiece last year, has been the leading flyhalf in her age group for a number of years.
"She does have a lot of flair and skill and will add to our abilities on attack. She is also very capable at fullback due to her kicking game," Koen explained.
Koen, who takes charge of his first Test as coach, said the expected threats from the Canadian pack prompted him to add Catha Jacobs on the side of the scrum for this fixture, as they need to combat and counter the Maple Leaf pack.
"The Canadians play with their forwards, with lots of mauling and lineout drives, so we want to counter that. I believe our pack will match them for size and physicality, something Danelle and Catha will give us."
The match kicks off at 16h00 on Saturday.
The Springbok Women team to face Canada in Madrid:
15. Mary Zulu – uncapped
14. Nomawethu Mabenge – 12 tests, 25 points (5 tries)
13. Shaunique Hess – uncapped
12. Aphiwe Ngwevu – 14 tests, 35 points (7 tries)
11. Jakkie Cilliers – 3 tests, 13 points (1 try, 1 conversion, 2 penalty goals)
10. Libbie Janse van Rensburg – 10 tests, 103 points (4 tries, 28 conversions, 8 penalty goals, 1 drop goal)
9. Tayla Kinsey – 24 tests, 48 points (2 tries, 16 conversions, 2 penalty goals)
8. Aseza Hele – 16 tests, 30 points (6 tries)
7. Catha Jacobs – 9 tests, 0 points
6. Lusanda Dumke – 18 tests, 25 points (5 tries)
5. Danelle Lochner – uncapped
4. Nolusindiso Booi (captain) – 33 tests, 10 points (2 tries)
3. Babalwa Latsha – 20 tests, 10 points (2 tries)
2. Lindelwa Gwala – 20 tests, 10 points (2 tries)
1. Sanelisiwe Charlie – 5 tests, 0 points
Replacements:
16. Roseline Botes – 8 caps, 10 points (2 tries)
17. Yonela Ngxingolo – 19 tests, 5 points (1 try)
18. Azisa Mkiva – 2 tests, 0 points
19. Sinazo Mcatshulwa – 17 tests, 35 points (7 tries)
20. Nompumelelo Mathe – 9 tests, 10 points (2 tries)
21. Unam Tose – 13 tests, 0 points
22. Chumisa Qawe – 10 tests, 5 points (1 try)
23. Byrhandré Dolf – uncapped