It was a game of two halves as Benetton stamped their authority in the first half before being outplayed by a hungry Emirates Lions outfit in the second half.
Benetton came out firing in the first half and earned the rewards for their hard running and patience on attack, scoring three tries to only one by the Emirates Lions while, the visitors' only other points were scored from a penalty goal. This saw the hosts enter the break with an encouraging 21-10 lead.
The second half proved to be a gripping contest as the South Africans scored three tries in quick succession - two of them by Emmanuel Tshituka - and limited the visitors to one to snatch a vital victory.
Benetton showed their intent from the outset applying pressure at will, but the Emirates Lions' desperate defence and effectiveness at using their try-scoring opportunities in the second half paved the way for yet another significant win in the north-south showpiece.
Both teams applied pressure on one another early on, but the visitors had the first say with scrumhalf Sanele Nohamba kicking a penalty goal in the 17th minute.
The Italians ran hard on attack and their determination paid off as wing Joaquin Riera picked up the ball and pulled off smart a dummy pass before touching down, and the successful conversion pushed them 7-3 ahead.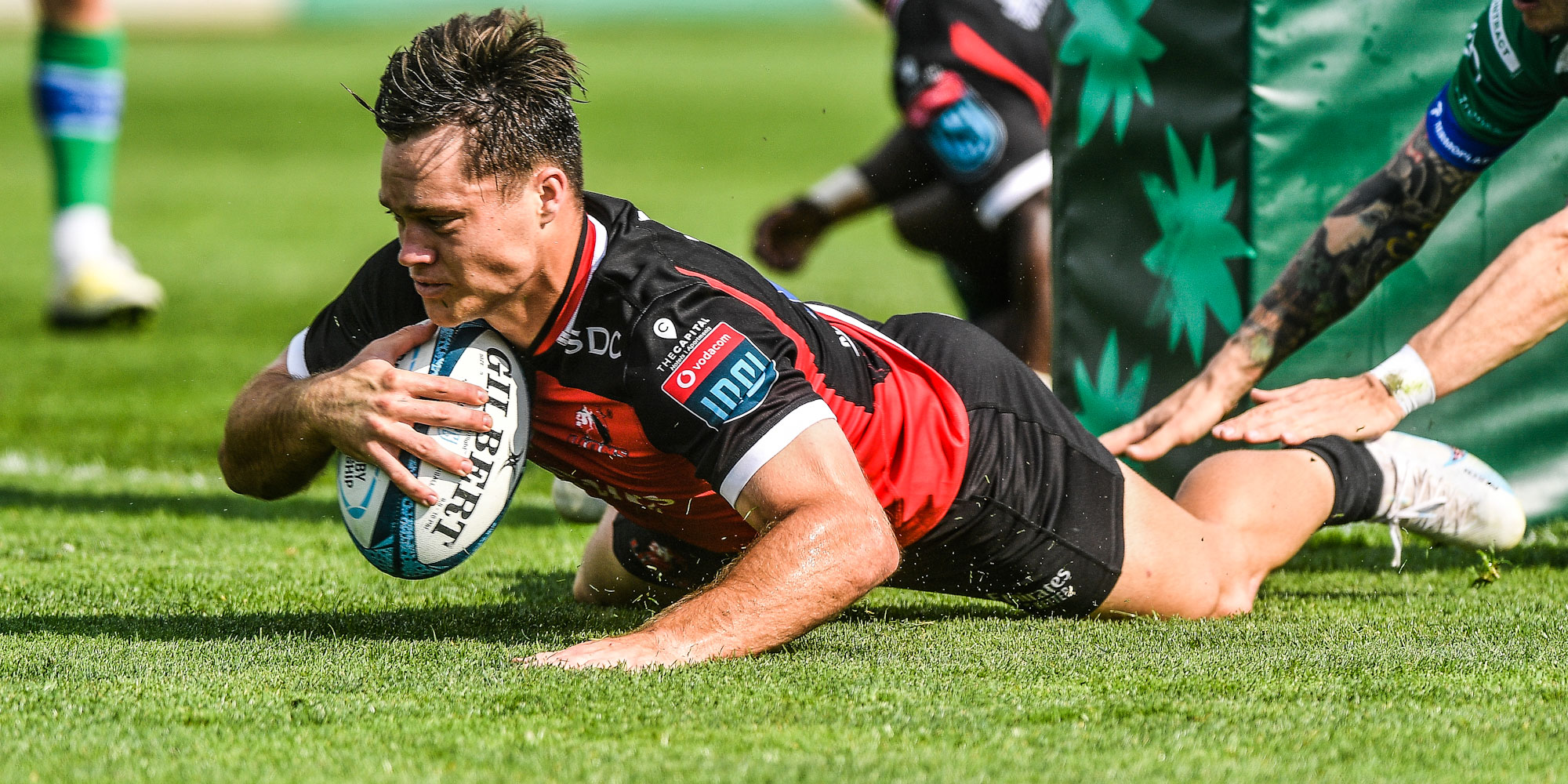 They continued to make their presence felt with Marcus Watson dotting down in the corner for their second try after showing his pace out wide and dodging a defender.
The Emirates Lions hit back with their first try of the match by fullback Quan Horn following some good team play, which reduced their deficit to 17-10, but this was short-lived as the hosts added their third five-pointer six minutes before halftime as hooker Siua Maile forced his way over the chalk from a powerful rolling maul.
Nohamba again struck first in the second half, slotting over his second penalty goal two minutes after play resumed, leaving the visitors trailing by eight points, however, the Gauteng side were dealt a big blow in the 48th minute when their scrumhalf and goal-kicker received a yellow card, and they did well to hold their ground.
They were unable to contain Benetton though as Henry Time-Stowers navigated his way to the tryline on the stroke of the fourth quarter for their bonus-point try which stretched their score to 28 points.
The Emirates Lions kept on fighting and their bravery saw them score three tries within minutes – two by Tshituka and one by Rabz Maxwane – while Nohamba added two conversions to push them into a 32-28 lead going into the final 10 minutes, which is how the score stayed which ensured an important bonus point for the team from Johannesburg.
Scorers:
Benetton 28 (21) - Tries: Joaquin Riera, Marcus Watson, Siua Maile, Henry Time-Stowers. Conversions: Jacob Umaga (4).
Emirates Lions 32 (10) - Tries: Quan Horn, Emmanuel Tshituka (2), Rabz Maxwane. Conversions: Sanele Nohamba (3). Penalty goals: Nohamba (2).