The Springboks will wrap up their Castle Lager Rugby Championship campaign on Saturday 29 July, against Argentina at Emirates Airline Park, which will be followed by three World Cup warm-up games against Argentina in Buenos Aires (5 August), Wales in Cardiff (19 August) and New Zealand in London (25 August).
Nienaber said their team selection in these matches would play a crucial role as they attempt to get the squad to peak at the right time.
"Our plans will remain the same for the Test against Argentina – the main thing for us now is to manage the players' load," said Nienaber.
"It was our primary goal to win the Castle Lager Rugby Championship, but unfortunately that isn't in our hands anymore. As things stand, Australia must do us a favour."
Nienaber added: "The team we select to face Argentina will be a side we think will be good enough to beat Argentina, just as we selected teams we thought were good to enough to face the All Blacks and Australia.
"That match is going to be our last one at home this year, and it's being hosted at an iconic stadium in Emirates Airline Park. It would be phenomenal to play in front of a full stadium because there aren't many stadiums that are more intimidating that that."
Reflecting on the match against New Zealand in Auckland, Nienaber said: "We were concerned with the way we started the match, but the main positive is the way we clawed our way back after the first 20 minutes.
"We conceded four penalties to one in the first quarter, and we made handling errors that were totally out of character for the Springboks. But hats off the players for the way they shrugged it off and managed to get a foothold in the game."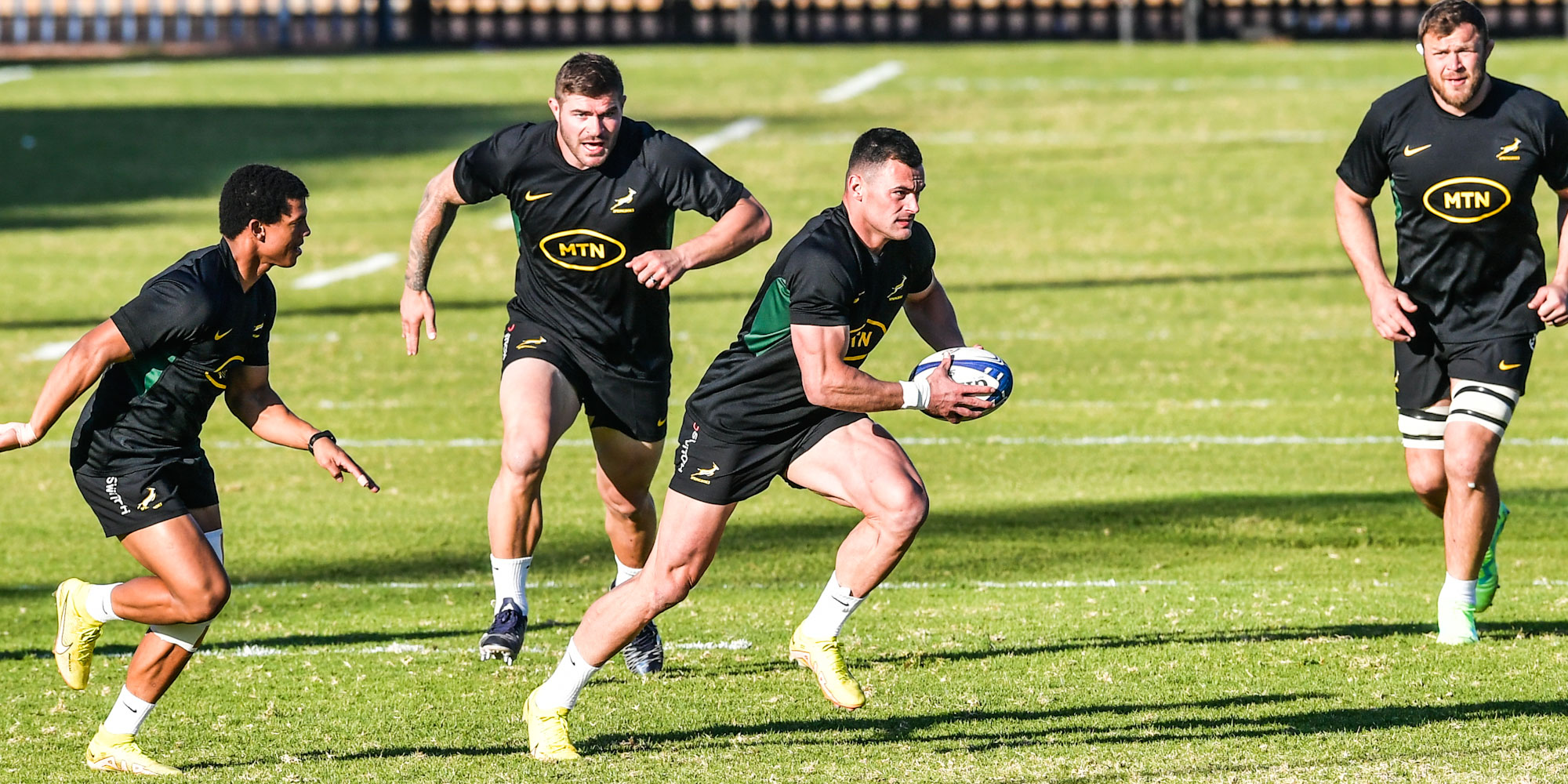 Commenting on the status of the injured players in the squad, Nienaber said: "Ox (Nche – prop) is doing well. He's back in camp after two weeks out, and he'll probably be out for another four weeks or so.
"Handre (Pollard – flyhalf) and Siya (Kolisi – flanker and captain) are also on the road to recovery and if everything goes well, hopefully they can play in the Rugby World Cup warm-up matches. We can't predict for certain when they'll be back, but what I can say is that we won't push them.
"All three are players have done the job for us before and we know they'll be able to come back from injury and play."
With four matches left before the team launches their title defence at the 2023 Rugby World Cup in France, Springbok centre Jesse Kriel said he was thrilled to be in the wider squad, and he while every player in the group wanted as much game time as possible, they believed in the coaches' plans in terms of team selection.
"The team to face Argentina will only be selected next week, but of course I'm desperate to play," said Kriel. "If you ask any player, they'll tell you they want to play, but we understand that the selections are always based on what the team needs against specific opposition."
Commenting on his rugby at Japanese club, Canon Eagles, Kriel said: "It's a foreign country with a different language and less distractions, so it allows you more time to work on your rugby. They also have an amazing work ethic over there and someone is always willing to help after training, so I think I've become a better player playing on that side."