And for interim Springbok Women head coach Louis Koen, the match at Athlone Stadium in Cape Town will also provide a final look at his training squad before he dots down the 30-player squad for the forthcoming WXV 2 tournament.
Koen named an experienced side to take on the Barbarians on Saturday, with Mastercard Golden Lions Women flanker Alliya Tchogna Njamen the only player in the current training squad who has not donned the green and gold before.
Babalwa Latsha will again captain the side from the front row, where she will pack down alongside Micke Gunter and Xoliswa Khuzwayo in a new-look front row, with Gunter starting for the first time in the campaign.
Amongst the backs, Maceala Samboya, who scored twice against the San Clemente Rhinos on Tuesday, is getting another run, but Koen left the backline that played against Kenya last Saturday largely unchanged.
"We had a good look at everyone in the squad now and I am pleased that we can give Alliya a run as well," said Koen.
"She has been part of the training squad but missed the last couple of days due to exams, so to give her a run is really pleasing. She worked hard at camp, and I am happy that she gets her chance and as it is, against some of the big names of the game."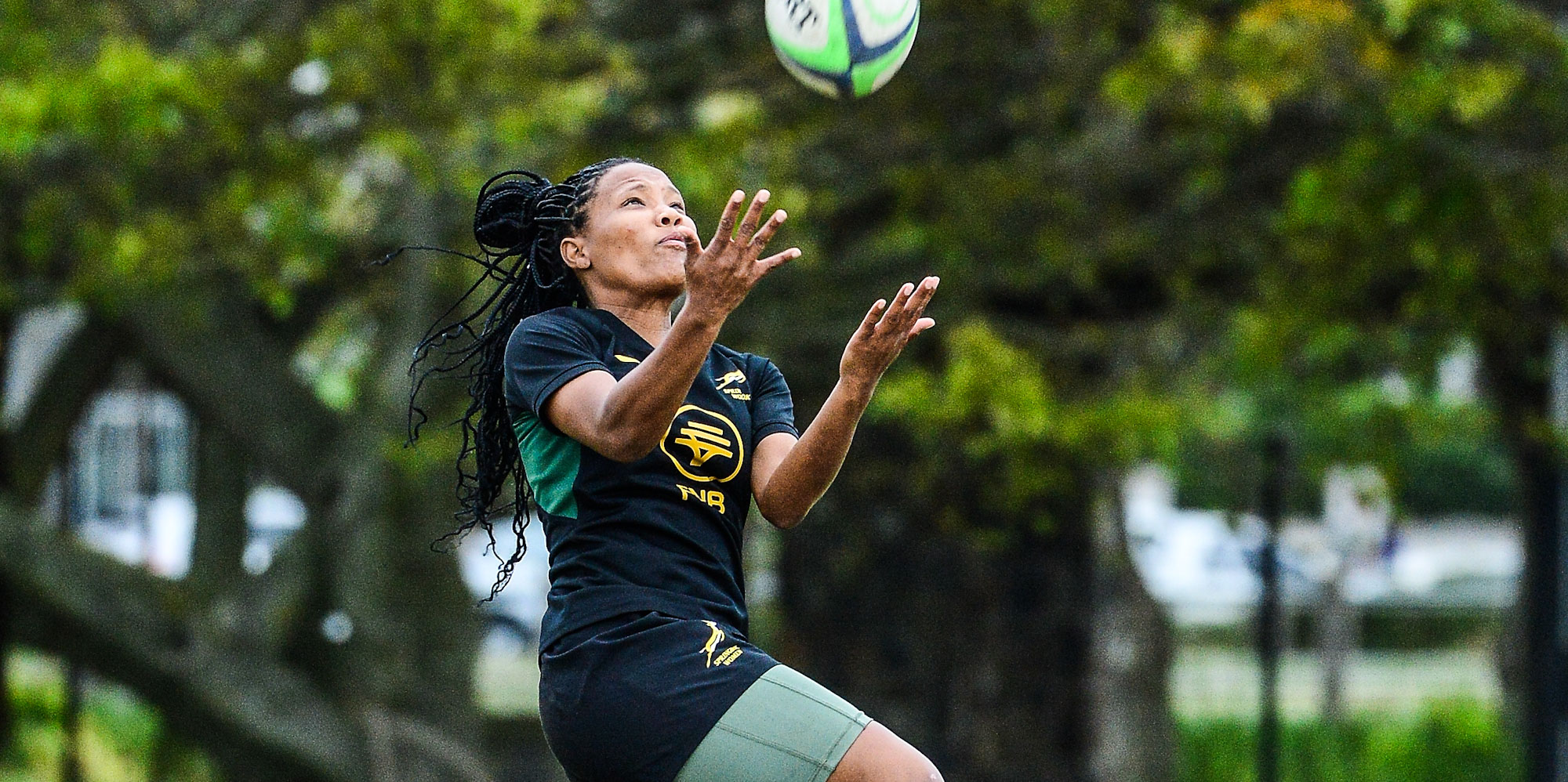 Koen said they are expecting typical Barbarians rugby, but looking at the assembled squad and coaching staff, they are expecting a strong forward driven onslaught.
"It is wonderful to have this calibre of player to test our team, but also to see how we cope with the variety of tactics the Barbarians will deliver and are known for," he said.
"They have a well-known style and brand and looking at this group and what their world class coaches are really good at, we are expecting their forwards to be more involved."
Meanwhile, World Rugby have confirmed the match official appointments for WXV 2, including the names of the referees for the first six matches. To see the full list of appointments, click here.
Springbok Women team to face the Barbarians in Cape Town:
15. Byrhandrè Dolf
14. Maceala Samboya
13. Veroeshka Grain
12. Piwokuhle Nyanda
11. Jakkie Cilliers
10. Libbie Janse van Rensburg (vice-captain)
9. Rumandi Potgieter
8. Catha Jacobs
7. Lerato Makua
6. Nompumelelo Mathe
5. Danelle Lochner
4. Sinazo Mcatshulwa
3. Babalwa Latsha (captain)
2. Micke Gunter
1. Xoliswa Khuzwayo
Replacements:
16. Roseline Botes
17. Asithandile Ntoyanto
18. Yonela Ngxingolo
19. Nolusindiso Booi
20. Vainah Ubisi
21. Alliya Tchogna Njamen
22. Unam Tose
23. Chuma Qawe