The Golden Lions won 32-7 – the biggest victory so far at the tournament – while the thrilling match between the two coastal sides finished 29-29.
Yesterday, South Western Districts, the Limpopo Blue Bulls and Western Province started with wins, while the third match scheduled for Monday – between Zimbabwe and Border 2 – was cancelled after it was ascertained that the African visitors' team didn't meet the necessary age-grade criteria.
In the first match of the day, the Lions had a very strong first half and outplayed their opponents to lead by 22-0 at the break.
The Free State side made a better effort of it in the second half, but could only score a try by Chante Olivier. converted by Robyn Strydom.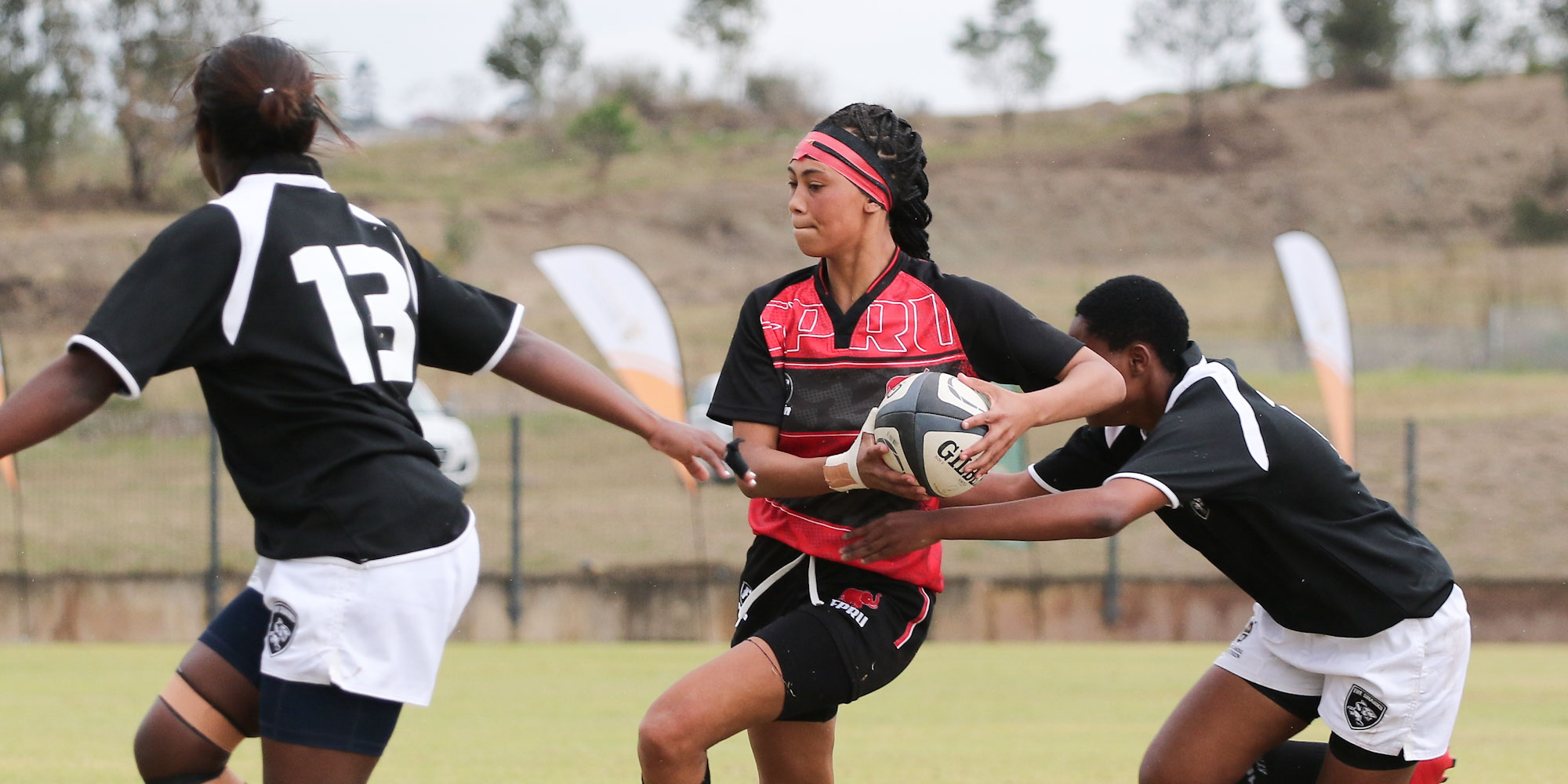 The Golden Lions got their tries through Angela Dlamini, Sinalo Honono, Sindiswa Ngwenya, Apthina Ramantswani, Boitumelo Motshoane and Thobile Msizazwe, but flyhalf Londeka Ntanzi could only add one conversion.
Eastern Province had a 19-12 lead over the Sharks, but a strong second half by the Durbanites helped save them some blushes with a 29-29 scoreline.
Regular EP Queens centre, Shaunique Alexander, showed her class and scored a try, with Sisonke Hawu, Jammy Hoffman, Lee-Jane Harris and Olwethu-Thando Bhonco also crossing the Sharks' tryline. Hoffman added two conversions.
Sharks props Palesa Mthembu and Siphokuhle Mdletshe (2) scored tries as did Sinothile Bhengu, who bagged a brace as well. Nonhlanzeka Khuzwayo and Noxolo Magasela each kicked a conversion.
Day three will have the unbeaten Western Province and SWD face off at 13h30, while Border will play the Limpopo Blue Bulls at 11h30, with Griquas and the Blue Bulls opening proceedings at 09h30.