The Durbanites were in hot form in the first half, scoring four tries to one by Tafel Lager Griquas, which pushed them into an encouraging 26-7 halftime lead, and they added three more tries in the second half to guarantee the satisfying victory.
The men from Kimberley had the first say with Enver Brandt (winger) touching down 40 seconds into the match after tapping a loose ball from an ineffective long pass by the Cell C Sharks and gathering it to score.
The hosts hit back minutes later with former Junior Springbok hooker Fezokuhle Mbatha touching down from a rolling maul, but the unsuccessful conversion attempt by Curwin Bosch (flyhalf) left them trailing 7-5.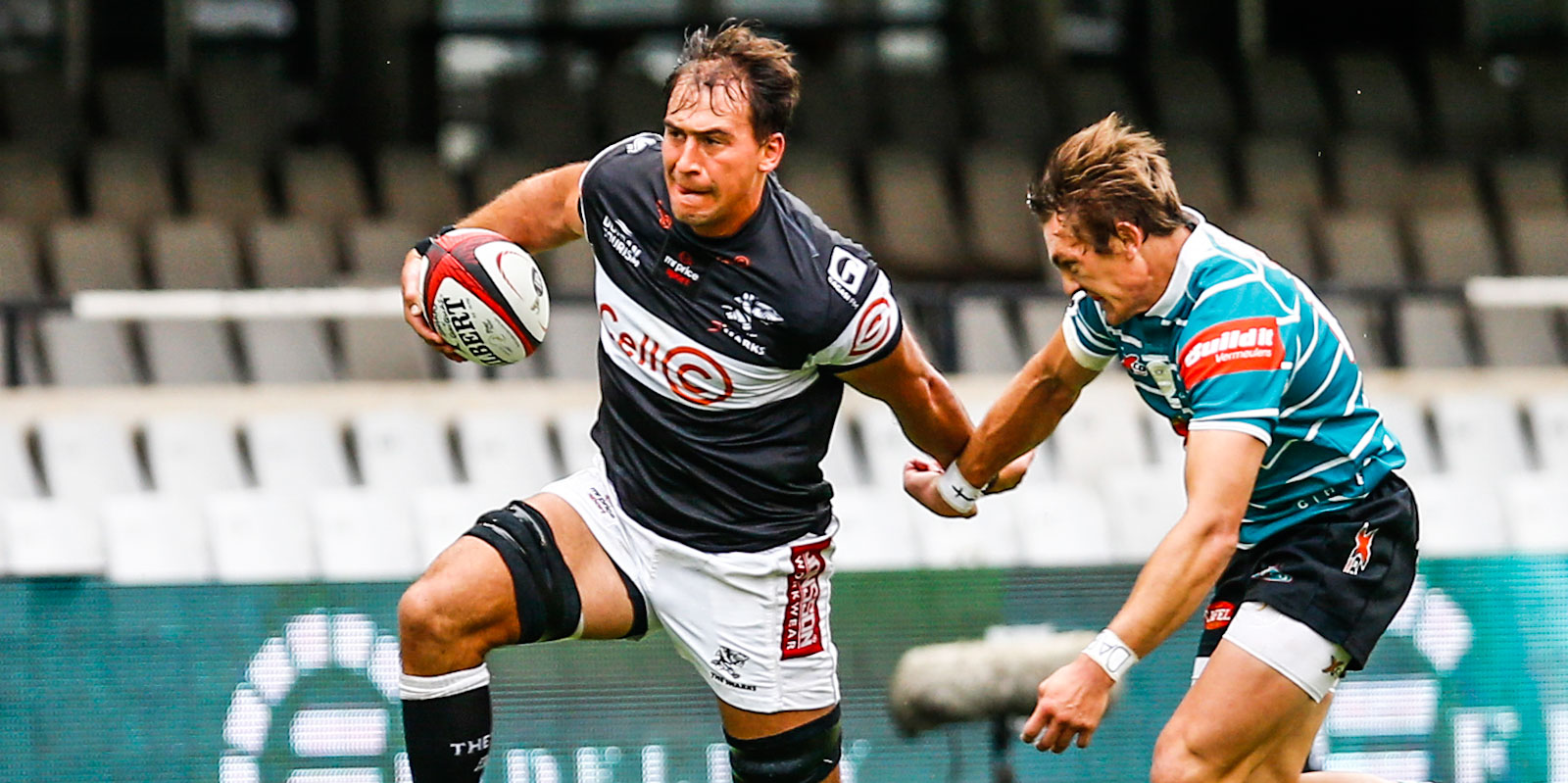 The Cell C Sharks soon took control of the match thanks to their effectiveness at converting their chances into points and several minutes later they were three tries up.
First Werner Kok (right wing) snatched the ball out of the air from a well-timed cross kick by Bosch after good forward pressure, and then Yaw Penxe (left wing) ploughed his way through some tough defence in the 33rd minute after gathering a loose ball from a chip kick.
Cell C Sharks captain Lukhanyo Am (centre) added their fourth try on the stroke of halftime as Bosch continued to show his class with the boot with a smart chip kick, which saw the KwaZulu-Natalians enter the break with an encouraging 26-7 lead.
The Cell C Sharks picked up where they left off shortly after play resumed with Sikhumbuzo Notshe (No 8) scoring their fifth try after changing direction on attack and dashing to the tryline.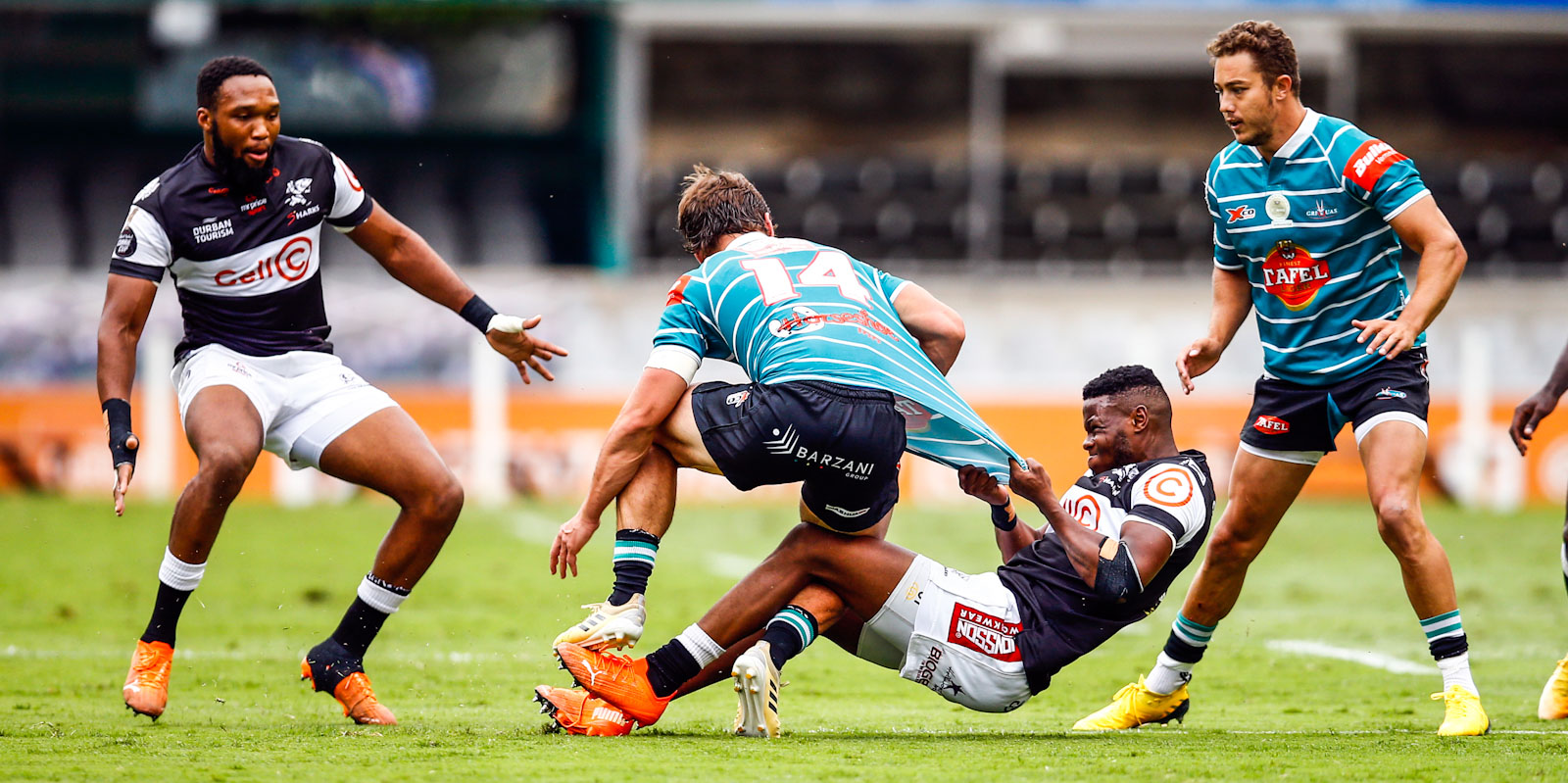 Dylan Richardson (replacement flank) added their next five pointer early in the fourth quarter from clever play from a lineout to extend their score to 40 points.
Tafel Lager Griquas didn't give up and struck back in the 67th minute with Gideon van der Merwe (flanker) navigating his way through a maul to dive over the chalk to take their score into double figures.
But this was cancelled out soon after by Cell C Sharks fullback Aphelele Fassi who intercepted a cross kick by the visitors and cruised to the tryline, pushing their lead to 47-12 with a little over five minutes left to play.
Tafel Lager Griquas again showed their fighting spirit with three minutes to go as Van der Merwe intercepted a lineout pass by the home side to slice through the defence for his second try, but it was too little too late as the Cell C Sharks' seven tries saw them seal the rewarding 47-19 victory.
Scores:
Cell C Sharks 47 (26) – Tries: Fezokuhle Mbatha, Werner Kok, Yaw Penxe, Lukhanyo Am, Sikhumbuzo Notshe, Dylan Richardson, Aphelele Fassi. Conversions: Curwin Bosch (6).
Tafel Lager Griquas 19 (7) – Tries: Enver Brandt, Gideon van der Merwe (2). Conversions: Tinus de Beer, Ashlon Davids.