The seven try romp secured top spot in their pool for Neil Powell's team, who looked sharp and precise, despite starting the match without Siviwe Soyizwapi. The Blitzbok captain is nursing a shoulder injury and will not play today.
The South Africans were on the button from the start against England, with Branco du Preez running strongly from turnover ball to dot down for the 99th time in his World Series career.
The second try was another long-range effort. The Blitzboks won a penalty inside their own half and Selvyn Davids tapped and sent Impi Visser away on a 60m run. The forward made it over the line with an England defender on top of him.
An England handling error near their own line gave South Africa another attacking opportunity and from the resulting scrum, Mfundo Ndlovu was worked over for his first try in two years.
Zain Davids followed him immediately afterwards, running a great line for his second try of the tournament, which handed the Blitzboks a 26-0 lead at the break.
It was 33-0 soon after the restart with Selvyn Davids being put into space by Justin Geduld, as the playmaker turned try-scorer with a 50m run.
Geduld then ran hard and strong to beat a couple of defenders for his first try since January 2020, before Darren Adonis showed some impressive footballing skills en route to his first try in Spain.
This win took the SA tally to 26 undefeated matches.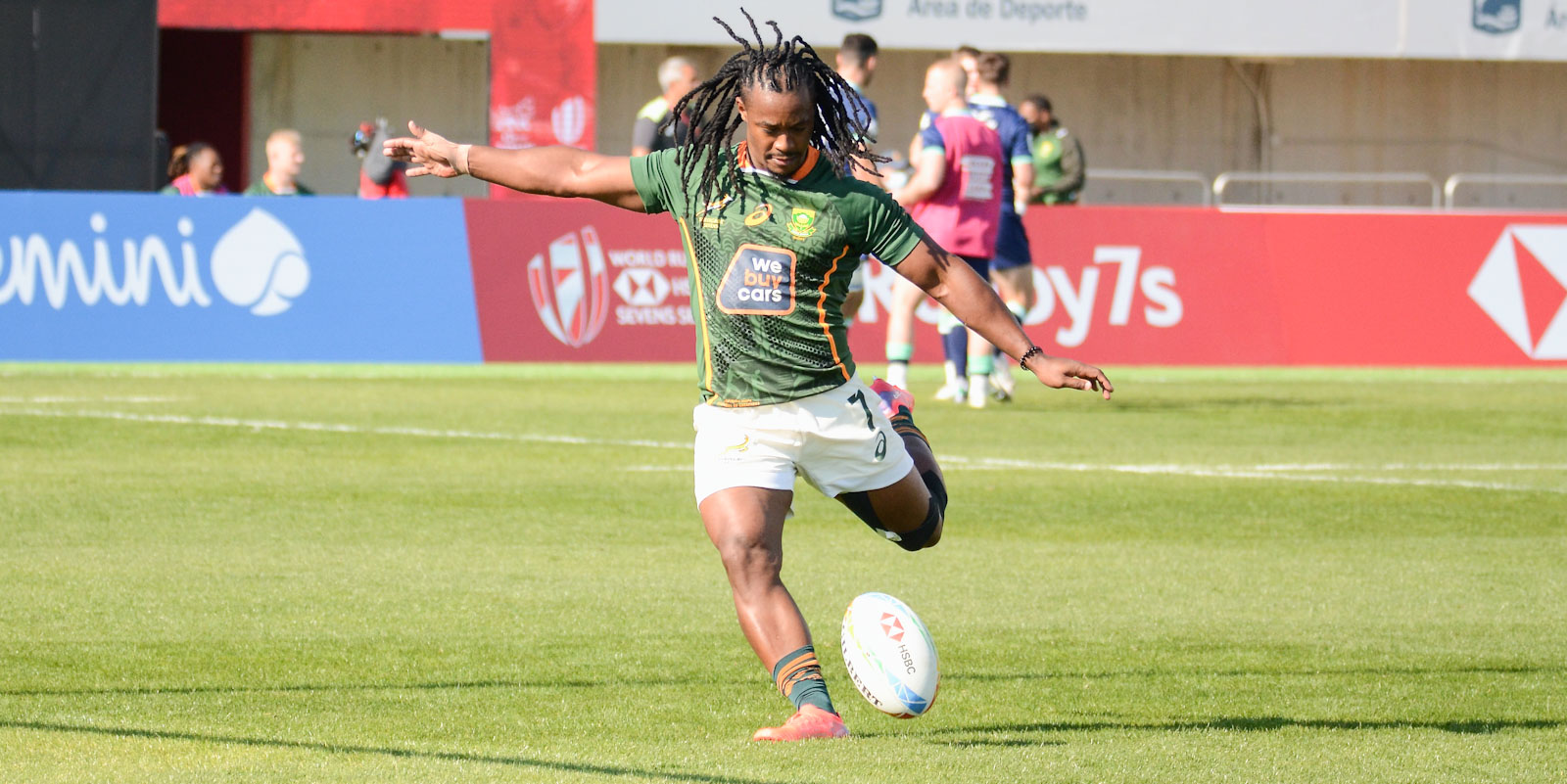 Scorers:
Blitzboks 43 (26) – Tries: Branco du Preez, Impi Visser, Mfundo Ndhlovu, Zain Davids, Selvyn Davids, Justin Geduld, Darren Adonis. Conversions: Du Preez (4).
England 0