A total of 11 tries were scored at Emirates Airline Park – six by the visitors and five by the hosts – as the two South African sides played with a positive mindset and made the most of their attacking opportunities.
In the end, the Cell C Sharks probably used their chances better, and kept themselves on the front foot with a good kicking game, but they will worry about a high penalty count, which ensured the Gautengers were never completely put away.
On the contrary, the Emirates Lions were under pressure in the set pieces and they made some unforced and costly mistakes, but they were yet again very dangerous with ball in hand.
The first half delivered no less than six tries and both sides played positive rugby and made the most of their opportunities, especially from turn-over ball by capitalising on disorganised defence.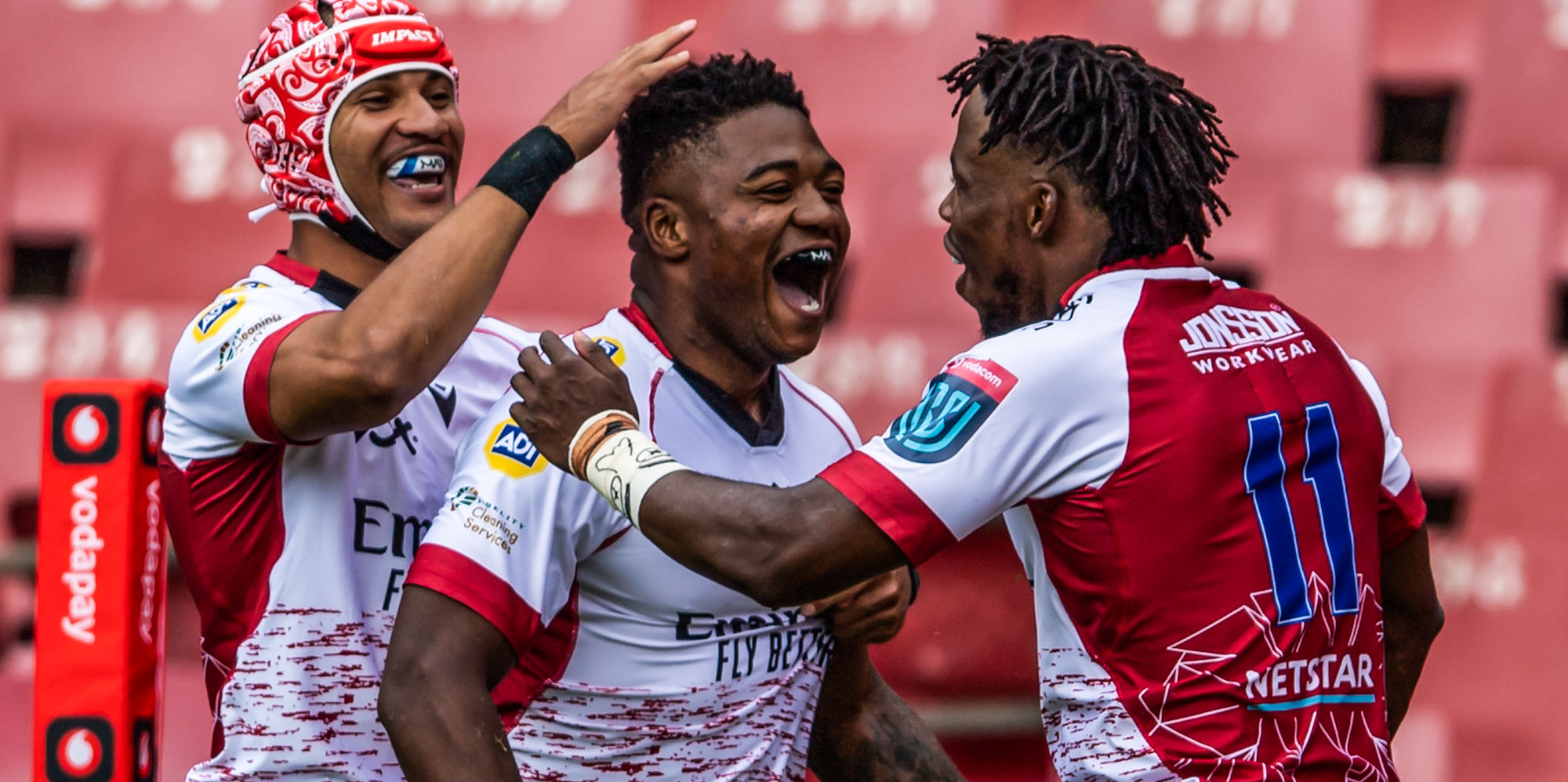 After an early penalty goal by Sharks flyhalf Boeta Chamberlain, the hosts scored the first two tries – by Andre Warner (scrumhalf) and Wandisile Simelane (centre) – in quick succession inside the first 10 minutes as they raced into a 12-3 lead.
Those quick tries seemed to jolt the visitors into action, as they hit back with four more in before the break, which saw the Cell C Sharks take a deserved lead at the break, although two penalty goals by Fred Zeilinga (flyhalf) meant the Emirates Lions kept the scoreboard ticking over.
Springbok fullback Aphelele Fassi scored the KwaZulu-Natalians' first try in the 15th minute. That was followed by tries from Mapimpi in the 19th and 39th minutes, as well as a five-pointer from a lineout drive by Kerron van Vuuren (hooker).
Chamberlain stretched his team's lead early in the second half with another penalty goal, but then Ruben Schoeman (lock) put the hosts right back in it with a try in the 51st minute.
Mapimpi's third try restored the Cell C Sharks' lead to 12 points, which was soon 15 when Argentinean international Joaquin Diaz Bonilla (replacement flyhalf) landed a penalty goal, but the Emirates Lions refused to give up and tries by Edwill van der Merwe (wing) and Morne van den Berg (replacement scrumhalf) saw them trial by only three points with 10 minutes to go.
That was how it stayed right until the end when Lukhanyo Am's try cruelly robbed the Lions from a second bonus point and sealed the win for his team.
Scorers:
Emirates Lions 37 (18) – Tries: Andre Warner, Wandisile Simelane, Ruben Schoeman, Edwill van der Merwe, Morne van den Berg. Conversions: Fred Zeilinga (2), Tiaan Swanepoel. Penalty goals: Zeilinga (2).
Cell C Sharks 47 (27) – Tries: Aphelele Fassi, Makazole Mapimpi (3), Kerron van Vuuren, Lukhanyo Am. Conversions: Boeta Chamberlain (3), Joaquin Diaz Bonilla. Penalty goals: Chamberlain (2), Diaz Bonilla.