The Blue Bulls Women impressed in the opening round with the dismantling of defending champions, Border Ladies, but had a bye last weekend and travel down to Nelson Mandela Bay to meet EP Queens, while the Boland Dames, who had a bye in the first round, opened their season in Cape Town last weekend and will host the Mastercard Golden Lions Women who, like their hosts, are looking for their first win in the competition.
All three matches will again be live streamed - CLICK HERE!
The east coast clash between the Cell C Sharks and Border is keenly anticipated. The Ladies have been boosted with the return of influential Springbok Women's flanker Lusanda Dumke and Springbok Women's Sevens flyer Snenhlanhla Shozi, who will start at fullback.
Both were part of the victorious squad that clinched the Rugby Africa Women's Sevens title in Tunisia last weekend and will add spark to the defending champions' charge.
Dumke is known for her strong carries which should ensure her fellow forwards will be on the front foot, while Shozi's tactical awareness and accurate boot will strengthen their exit plays and counterattacks.
The KwaZulu-Natalians scored a very good win in Johannesburg last weekend, but according to their captain, Tayla Kinsey, they are not getting ahead of themselves, as they need to deliver good performances consistently.
"We are fortunate to have a number of capped players in key positions, but we need 15 players on the pitch to play," said Kinsey.
"We do have a good balance at the moment in our team of young upcoming players and it is about learning from each other. Right now, it is about being better every game and competing for wins. We are in a good position on the log at the moment, so we are going to do our best to maintain this momentum going forward and see where that leads us."
Playing Border, who also have several capped players in their ranks, presents particular challenges, but Kinsey said they are focussed on their own game: "We do acknowledge the team we are playing over the weekend and pick out key areas on how we want to play against them, but as a whole we tend to focus on what we can do as a team and what we can bring to the table.
"We trust our game plan as a team and if we can master that, it shouldn't matter who we play against on Saturday. We have different strengths that each player brings, it is about finding a perfect balance of them all to make us better as a whole. I feel like it showed against the Lions last week on how well we can play when we use our strengths.
"Obviously, we know our pack will be tested against Border. It is always a tough fight up there in the front, but it is a good challenge for our younger players and new combinations, and we look forward to the battle over the weekend."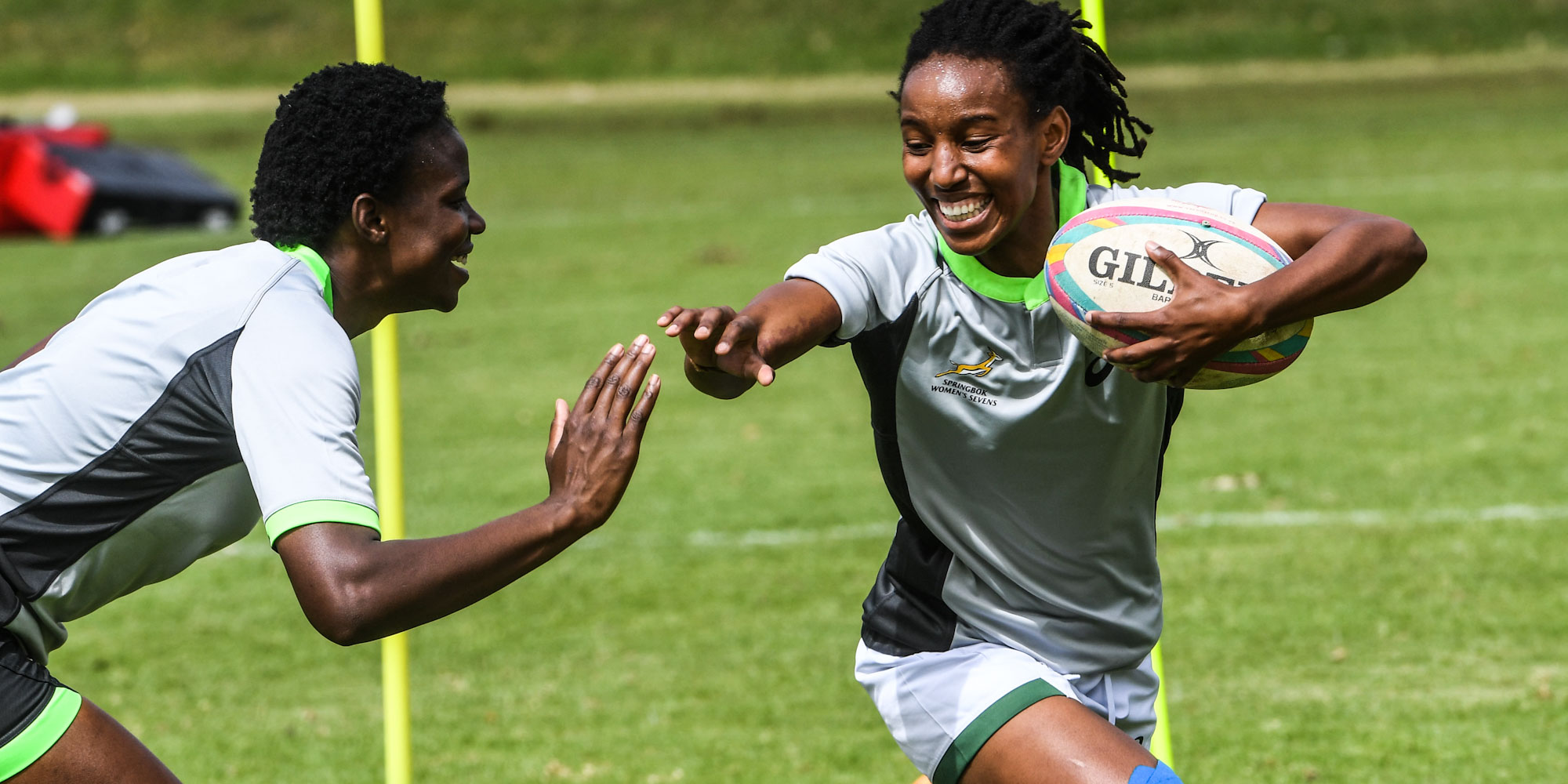 The EP Queens welcome a formidable Blue Bulls Women outfit at Wolfson Stadium on Saturday in a match that will test the visitors; consistency.
The team from Pretoria were full of running in week one, when they outplayed Border at Loftus Versfeld, but they now need to show they can deliver away from home as well.
The Bulls' halfback pairing of Rumandi Potgieter and Libbie Janse van Rensburg remains pivotal in their game and the Queens need to contain the two Springbok Women players. The strong running by Daphne Scheepers in the midfield will also be a threat to the home side.
The Queens showed glimpses of their all-round game against Border last weekend and have three international props at their disposal. Coach Lex de Vos will no doubt target the scrums where especially Saneliswe Charlie could be highly influential. De Vos lamented his side's game management after last weekend's loss to Border and they could again pay the price if their decision making is not spot on.
The Boland Dames will host the Mastercard Golden Lions Women in Wellington and coach Thomas Chowles tweaked his pack for this clash. Ropha Madyah returns to the pack after representing Zimbabwe at the Rugby Africa Women's Sevens and Springbok Women utility forward, Bernice Strydom, moves to No 8 after playing on the side of the scrum against DHL WP last weekend.
Chowles' team will be without Demi Nel though, as the former Springbok Women test player is unavailable for selection.
The visitors also made significant changes to their team and coach Timmy Goodwin moved flyhalf Felicia Manyekwane to fullback and handed the No 10-jersey to Marlene Axsel. In the pack, only lock Lefa Moloi will start in the same jersey as last week, with Edwaline Dickson moving from prop to No 8 and Maxine Engelbrecht from flank to tighthead prop.
Log leaders, DHL Western Province, have a bye this weekend.
Women's Premier Division round three fixtures – Saturday 7 May           
EP Queens v Blue Bulls Women
Venue: Wolfson Stadium, Nelson Mandela Bay
Kick-off: 12h00
Referee: Maria Mabote
Boland Dames v Mastercard Golden Lions Women
Venue: Boland Stadium, Wellington
Kick-off: 12h30
Referee: Siyanda Pikoli
Cell C Sharks Women v Border Ladies
Venue: Hollywoodbets Kings Park 2, Durban
Kick-off: 13h00
Referee: Ashleigh Murray-Pretorius