That says a lot considering that Nienaber, in his former guise as a defence coach and also a Bok assistant coach and now head coach, has experienced every competition that a South African team can be part of.
Nienaber has coached at the World Rugby U20 Championships, spent a long time with the DHL Stormers in Vodacom Super Rugby, with DHL Western Province and the Toyota Cheetahs in the Carling Currie Cup, coached at age-group provincial level and, of course, the Castle Lager Rugby Championship and the Rugby World Cup with the Springboks.
His stint in the Vodacom URC was actually in that competition's earlier incarnation, as the PRO12, when he and South Africa's Director of Rugby Rassie Erasmus were in charge of Munster in 2016 and 2017.
The competition has grown since then with the addition of the South African teams, but in guiding the Irish province to the PRO12 Grand Final in the 2016/17 season, Nienaber and Erasmus experienced the varied challenges that coaching against teams from so many different nations threw at them.
"Obviously because we coached there, I do know a bit about the URC and in my opinion, it is one of the most exciting competitions I have ever coached in," said Nienaber during a media briefing in the buildup to Saturday's Test between the Boks and Ireland at the Aviva Stadium.
"There are so many subtle variations you have to contend with both as a coach and a player when you are involved in the URC, and it can only make you better. One week you have to deal with the subtle variations of playing a Scottish team with a Scottish flavour, then the next you play a Welsh club with a Welsh flavour.
"Then you can find yourself following up against an Irish team with an Irish flavour, or an Italian team with an Italian flavour. So, you have to adapt how you coach, week in and week out, and you have to be consistent about it throughout the season."
That is just on the level of coaching and playing against different styles and cultures. There is also of course the wide disparity in the weather conditions that you could encounter, given that parts of the Vodacom URC season are played at a time when it is either height of summer or the depths of winter in the respective hemispheres.
"I think that as well as forcing you to adapt as a coach it also forces you to adapt as a player. One day you are playing on a 4G pitch, the next you are playing on grass," said the Bok coach.
"Some days you play in great clear dry conditions, other days it is lashing with rain. You have to have an ability to adapt you game and your decision making, coupled with all of those things we spoke about above. That is the real beauty of the URC."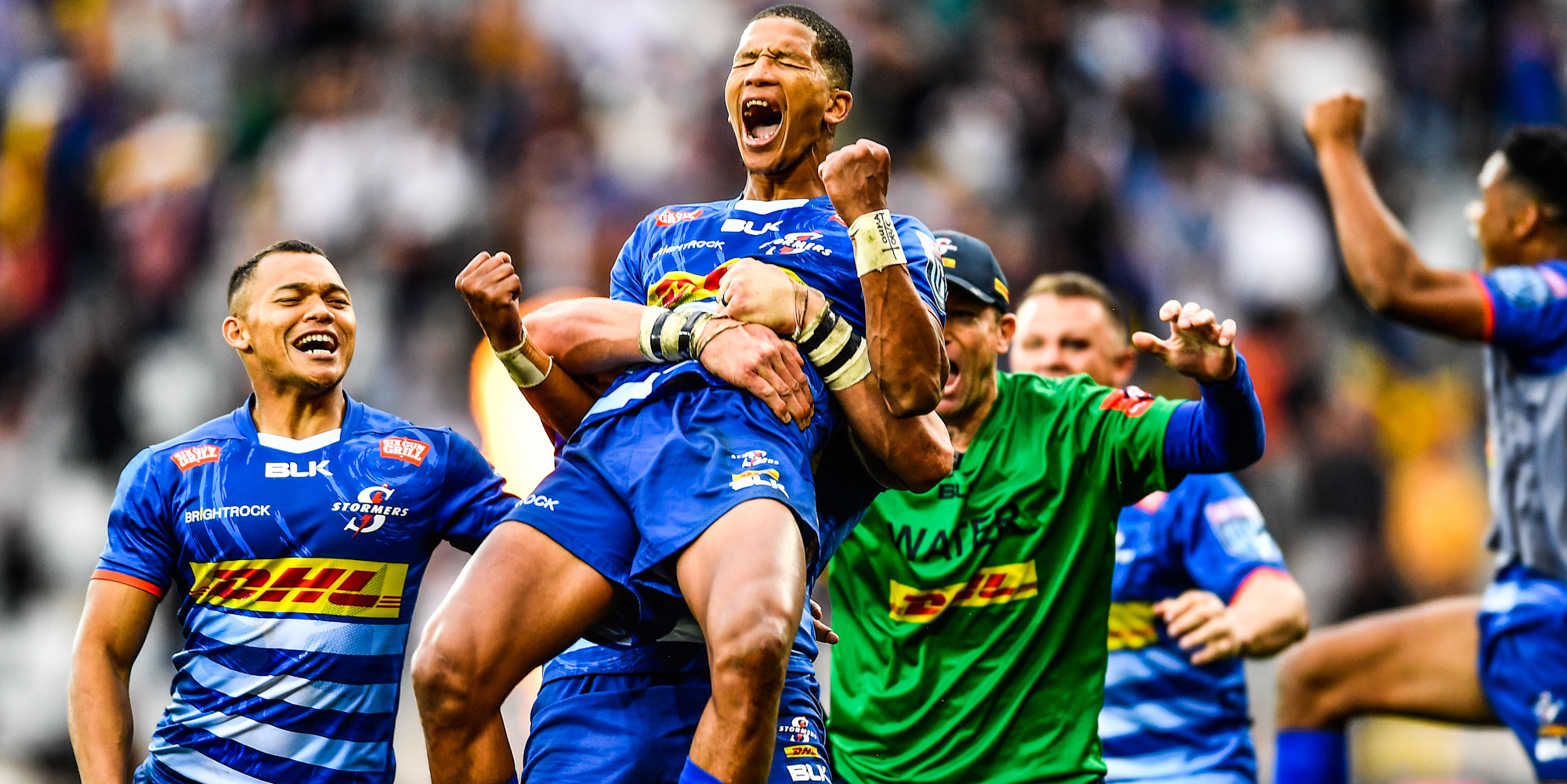 Indeed it is, and it is interesting to speculate on how it might impact on Saturday's big game in Dublin.
It may be too early in the life of the South African/Irish rivalry in the Vodacom URC for the familiarity and cross-pollination of ideas and approaches that come with the frequent exposure that the competition will provide to take effect. But already both Erasmus and Bok strongman Eben Etzebeth have said they feel there is now an extra edge to the Irish physical game.
Etzebeth was part of the Bok team that was thumped 38-3 in 2017, the year before Erasmus took charge, and he rightly contends a lot has changed since then on both sides. Both teams have new coaches for a start. But without directly referencing the Vodacom URC, Etzebeth did pinpoint areas where the addition of SA to the competition might have made an impact.
"I thought the Ireland mauling was excellent when they were in New Zealand," said the Bok centurion.
"They do have an extra physical edge now, and they got a serious win in New Zealand, something that we all know is not easy to do."
Erasmus, because of his friendship with Joe Schmidt, who he got to know when Schmidt was running Irish rugby and he was in charge at Munster, was reluctant to say much, but it was clear he thinks Ireland are more physical now than they were.
"It is tough to compare without being critical, but I would say that this Ireland team has both a physical edge and a tactical edge," said Erasmus.
"They won 38-3 against us in 2017, that's how good Joe is. But I just think that now apart from the technical things, they've now got a physical edge."
Erasmus admitted that part of that might be because Andy Farrell, who was a tough and physical Rugby League player in his youth, is now the Ireland coach, but it is also likely to have at least some of its genesis in the physicality that every Irish provincial coach speaks about after teams from the two nations clash in the Vodacom URC.
Perhaps if there is something the South Africans can learn from Ireland in time, apart from the professionalism and superb off-field management that Erasmus says is crucial for Ireland because of their lower resource base, it is the attacking structure that the Ireland national team used to such good effect in New Zealand. That and the pinpoint game management and attention to basics demanded in northern winter conditions.