For Cecil Afrika, who worked alongside interim coach, Renfred Dazel, to prepare the squad for their return to the DHL Stadium, the glass is half full one day away from kick-off.
The team had a huge setback upon arrival in Cape Town when both co-captains, Mathrin Simmers and Sizophila Solontsi, as well as experienced playmaker, Eloise Webb, were ruled out of the showpiece. That misfortune was extended to Thursday, with Snenhlanhla Shozi withdrawing due to a family emergency.
They were replaced by Aseza Hele, Anacadia Minnaar, Lusanda Dumke and Veroeshka Grain respectively.
For Afrika, the mishaps should be seen in a positive light according to the mandate handed to Dazel for the event, and that is exactly how they approached the changes to the side that featured in the final of the Dubai International Invitational last weekend.
"The fact that those four players are out is a setback, due to their experience and their fine form showed in Dubai, but the players coming in have a wonderful opportunity to learn, improve and grow from this experience," said Afrika. "We started out three weeks ago with this tournament in mind and I think the progress made has been significant."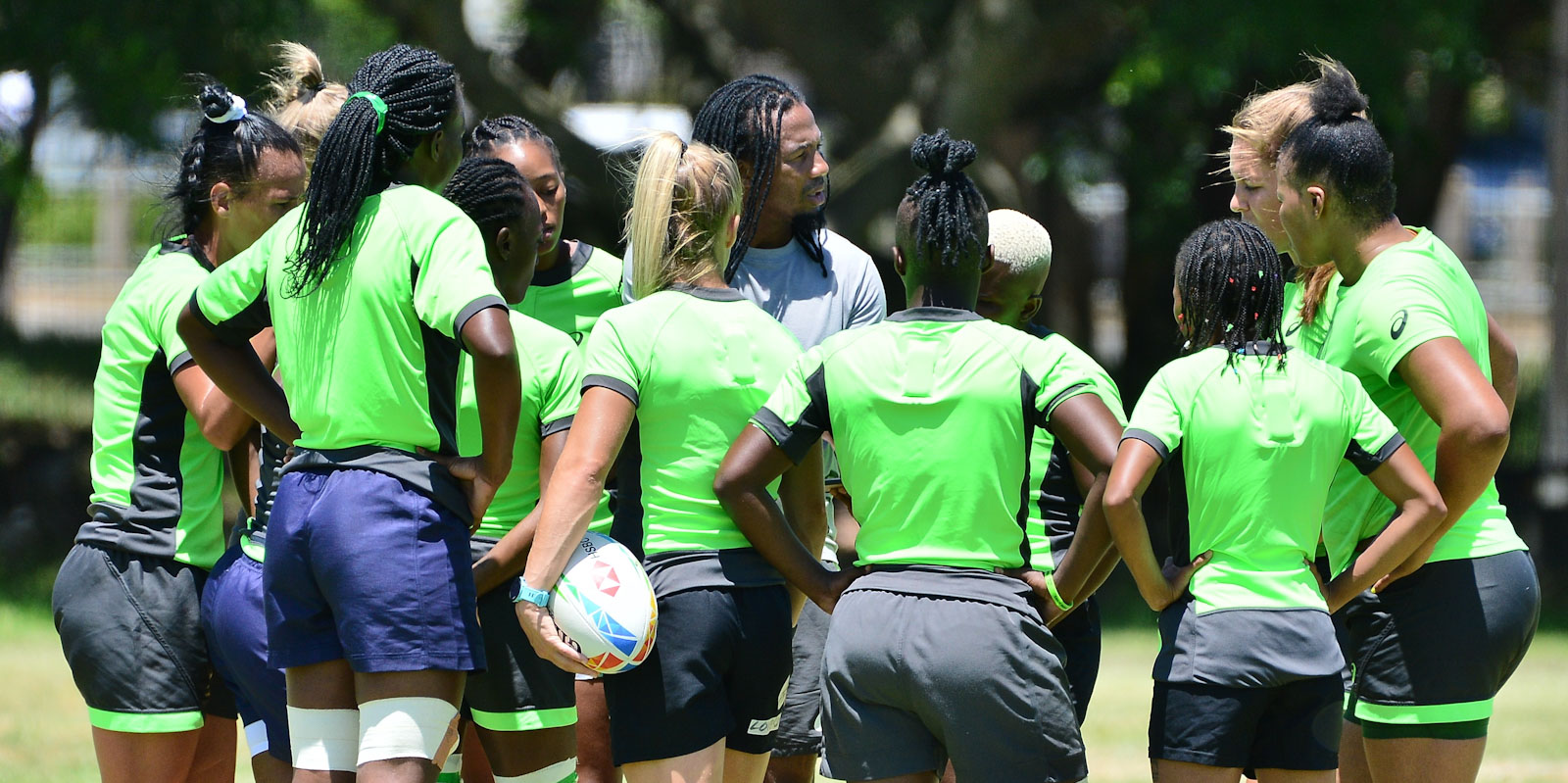 "The squad has bonded nicely, there's a lot of smiles and encouragement within the group and we've done good work on the field. The fact that we played in the final in Dubai a week after assembling was a huge step in the right direction. That gave us a good foundation for the Cape Town Sevens week."
The Springbok Women's Sevens are facing World Cup Sevens and HSBC World Rugby Sevens Series champions, Australia, in the opening match on Friday, and Afrika was positive about the clash.
"They're the best team in the world," said Afrika. "Are we going to crawl into a corner and hide? No way, we are going to focus on the things we've worked on and to measure ourselves after the game.
"We've made tweaks to our defence and the way we play due to the injuries, but we don't fear our opponents. Yes, it will be a tough match, but there are things we want to achieve in the game and I'm confident that we'll be able to do that."
The Springbok Women's Sevens will face Australia at 13h50 and Ireland at 18h37 on Friday.
Updated Springbok Women's Sevens squad (with World Series stats):
Rights Mkhari (vice-captain) – 1 tournament, 4 matches
Asisipho Plaatjies – 1 tournament, 5 matches
Kemisetso Baloyi – on debut
Jakkie Cilliers – on debut
Marlize de Bruin – on debut
Felicia Jacobs – on debut
Anacadia Minnaar -1 tournament, 2 matches
Aseza Hele – on debut
Nadine Roos (captain) – 5 tournaments, 18 matches, 79 points (13 tries, 7 conversions)
Veroeshka Grain – 10 tournaments, 36 matches, 70 Points (14 tries).
Simamkele Namba – on debut
Liske Lategan – 2 tournaments, 9 matches, 10 points (2 tries)
Lusanda Dumke – 1 tournament, 3 matches