In his playing days, Snyman played in three consecutive finals in New Zealand, where he experienced the joy and elation of a tournament victory (in 2017), but also the heartbreak and despair of finishing second (in 2016 and 2018).
That experience will come in handy this weekend, when the Blitzboks line up in the fourth tournament of the 2023 HSBC World Rugby Sevens Series, and Snyman is excited to see what the South Africans can deliver in Hamilton.
The return of Selvyn Davids as playmaker, a little bit more experience, unpredictability and pace to burn out wide are just some of the things Snyman is looking forward to, but the experienced coach knows that nothing will happen without hard work and laying a solid foundation.
"It's always difficult to play in New Zealand, which is why our main message this week was to do all you can to hit your stride and get into the time zone as quickly as possible, while there were no excuses at training sessions," said Snyman.
"We had a couple of very good training sessions and the guys really pulled together. We are enjoying one another's company, the players are playing cards, getting to know each other and we're growing as a team.
"So this weekend, our message is to play for the badge on your chest, play for each other and make the most of this weekend in New Zealand."
While Snyman was happy to have Selvyn Davids back in the mix after he missed the tournaments in Dubai and Cape Town due to injury, the balance in the squad also excites him.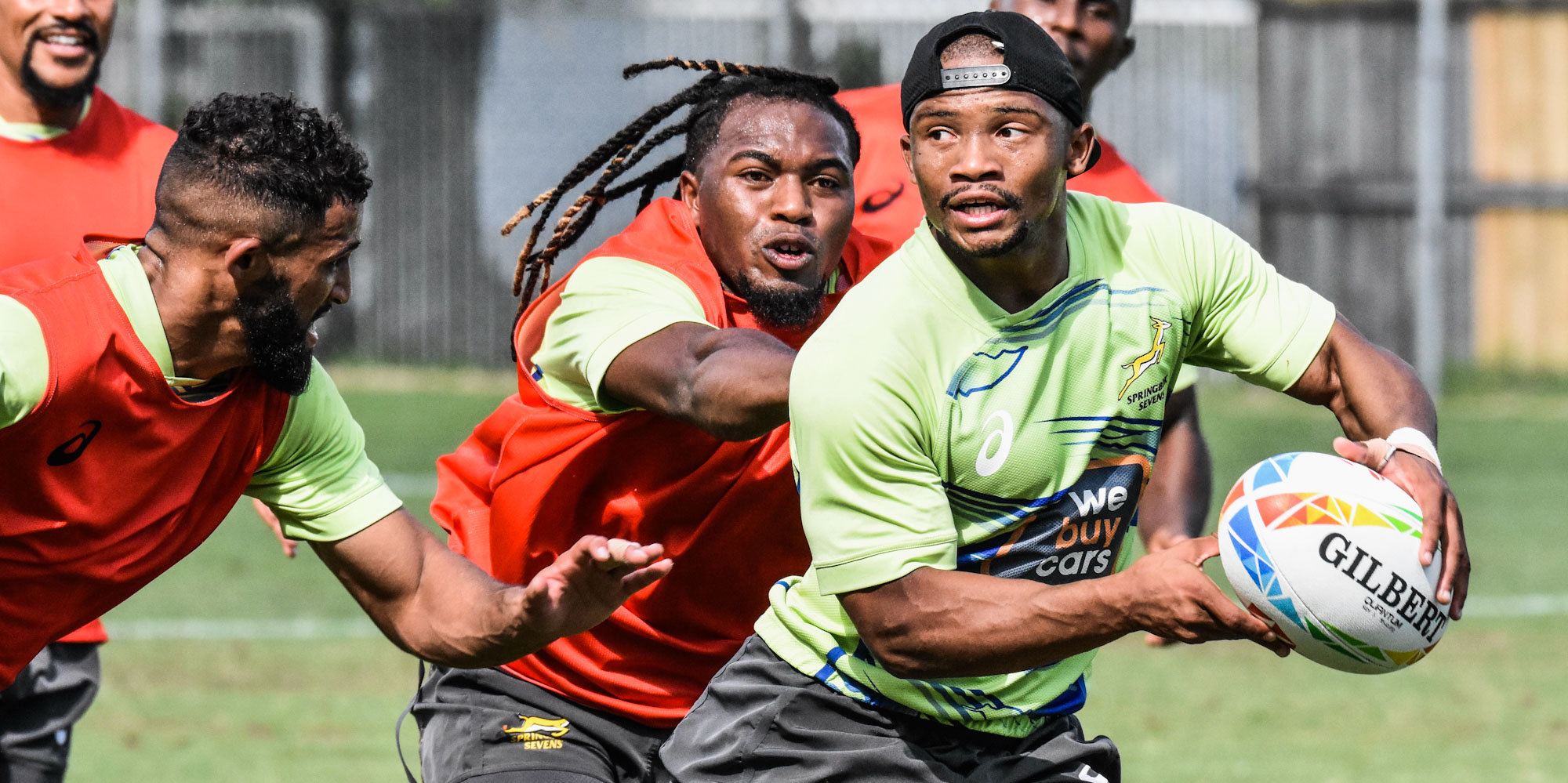 "We have a young and exciting squad here in New Zealand, after we lost a couple of more experienced players at the end of last year," he said.
"From the start of this season, the forwards have really made a step up, while guys like Shaun Williams and Jaiden Baron, who are really quick around the breakdowns, gives me a lot of confidence.
"Then Ricardo Duarttee and Dalvon Blood are more experienced as both of them have two more tournaments under the belt, and we've got high expectations of them this weekend.
"There is no greater place than New Zealand to be successful in a tournament and we will do everything in our power to be successful again."
The Blitzboks have set out a number of goals for the weekend, according to Snyman: "The nature of the game is that we can't control the bounce of the ball or a call here and there, but we would like to make a step up in terms of our physicality, improve on our tackle completion rate, and then we want to finish when we get the ball out to our speedsters. If we can get that right and win a couple of extra turnovers, things should fall into place."
With three tough pool games scheduled against Canada, Spain and Argentina, Snyman is under no illusions as to the enormity of the task ahead.
"Everyone knows there are no easy games anymore," he said.
"Like we had in Cape Town last month, we again have Canada first up and there it took us six minutes to score our first try, so we know it's not going to be easy. But I think if we hold onto our ball and defend the way we can, we have enough fire-power to get over the line.
"Spain also showed in their opening match in Cape Town, where they beat New Zealand, that they have something to prove under their new coach. Their playing style is a little bit different, and we need to adapt to that as quickly as possible.
"But we're taking things game by game. We want to lay a foundation against Canada and build on that."