That was the message from Springbok Sevens captain Siviwe Soyizwapi on Wednesday, when he joined the leaders from all the teams in action in Hamilton this weekend for the traditional captain's photograph.
The Blitzboks and Canada will be the first teams on the pitch at the FMG Stadium for the tournament opener at 09h10 on Saturday morning (Friday 22h10 SA time), before their other pool games against Spain at 12h38 (Saturday 01h38 SA time) and Argentina at 15h44 (Saturday 04h44 SA time).
"When it comes to the game of sevens, whether it's a morning or afternoon game, you have to be ready 100% of the time," said Soyizwapi.
"It doesn't faze our group when we play, you just have to be ready when you are called upon to wear the jersey.
"As a team, we said at the beginning of the season that we want to build something special from the ground up. Not a lot has changed from the previous season – although this is a different group of management and players – as we have a very special group and our aim is just to keep on growing to reach the goals we've set ourselves.
"We are really growing as a team with a relatively young group of players, however, we have some great and talented individuals in the squad, who are willing to learn and implement what the coaches require from them, and that's amazing as it's been helping and stimulating our growth."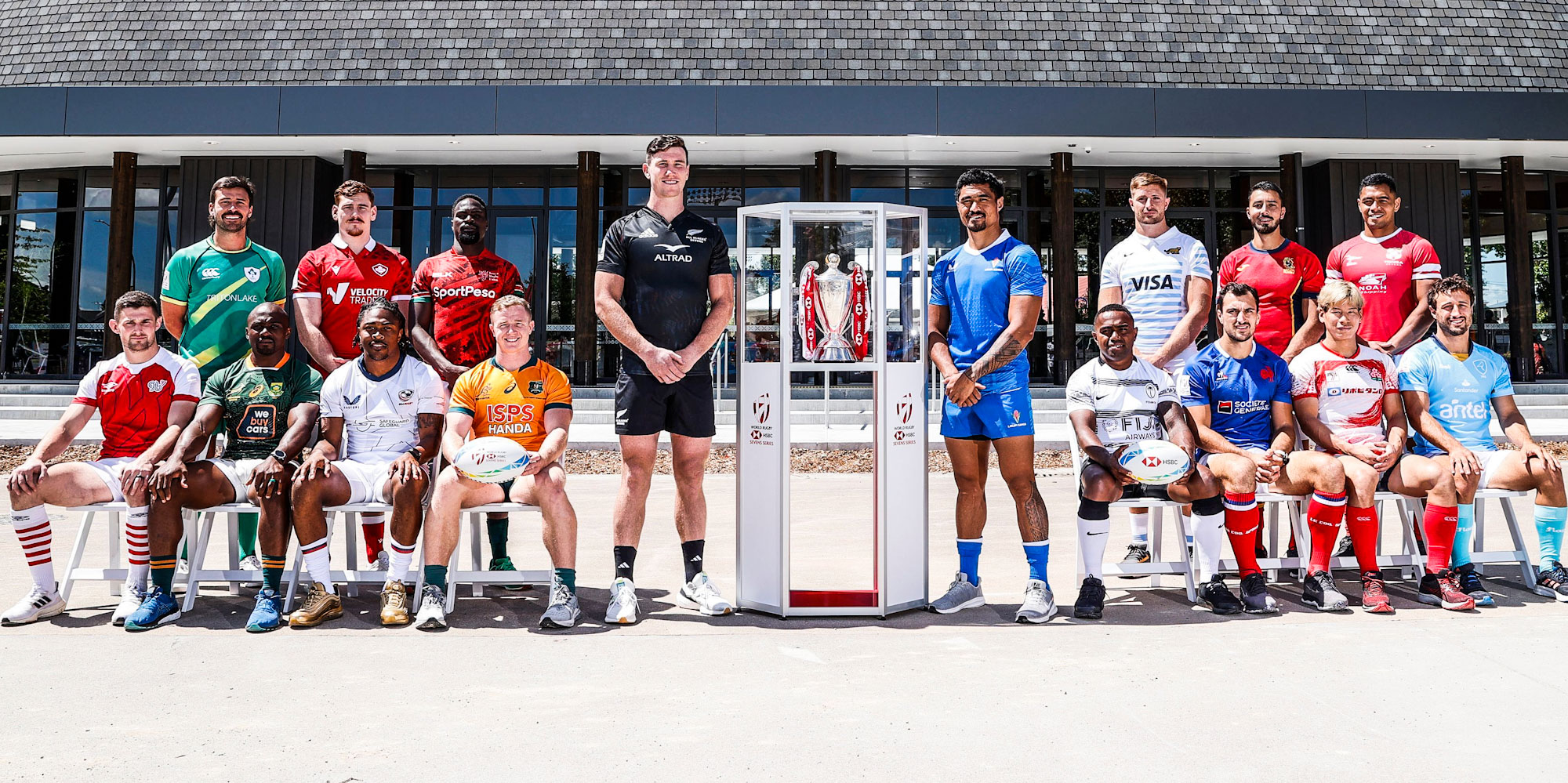 On his personal role as captain and playing more in the forwards, Soyizwapi said: "I'm always keen to contribute to the team wherever I can – I know it's never about an individual and always about the team, and I'm just excited to keep on growing in my role in the forwards and what is expected of us as a pack, and contribute as much as I can."
Soyizwapi said their preparation for the tournament – the fourth on the HSBC World Rugby Sevens Series for 2023 – has been good so far this week.
"The first session was designed to have some fun and get the bodies moving again, and the attack session we had was amazing," he said.
"The boys took the baton on what we did in South Africa and just ran with it here in New Zealand. We take a lot of confidence from our preparation and in that regard it's been a good week, so we're excited to see what the weekend brings."
The Blitzbok captain, who will be playing in his 44th World Series tournament which makes him the most experienced member of the squad, said the players quickly found their rhythm after a short break over the festive season.
"Coming back from a break over Christmas, with the players away from each other, you have to get back into the right mindset and the team culture in terms of working hard," he said.
"It's always tough to start the season in New Zealand first up – the travel is not easy as you have to adapt to the time zone and shake off the jet lag, but we're happy to have had good preparation and we're looking forward to the weekend."
Blitzboks' pool schedule in Hamilton (SA times, all matches live on SuperSport):
Friday, 20 January
22h10: Canada
Saturday, 21 January
01h38: Spain
04h44: Argentina