While a total of 37 players will be in camp on a full-time basis, the four others will join them intermittently during the assembly period at the Stellenbosch Academy of Sport (SAS), which runs from Tuesday, 11 April until the end of June.
The Academy is one of the key pillars in preparing the top junior players in the country to make the step-up to the SA Under-20 squad (Junior Boks).
DHL Stormers wing Suleiman Hartzenberg is one of eight players from last year's Junior Bok squad, who will return for their second Academy spell. The others are Corne Lavagna (prop), Juann Else (hooker), Gcino Mdletshe (loose forward), Neil le Roux (scrumhalf) and Katlego Letebele (wing, all Vodacom Bulls), as well as the DHL WP duo of Paul de Villiers (loose forward) and Imad Khan (scrumhalf).
The four players who will join the squad intermittently at SAS are Luca Bakkes (hooker), Grant de Jager (centre), Bruce Sherwood (centre, all from DHL WP) and Vodacom Bulls loose forward Neels Volschenk.
The well-structured programme was launched in 2017 and aims to balance formal education with high performance training and player welfare.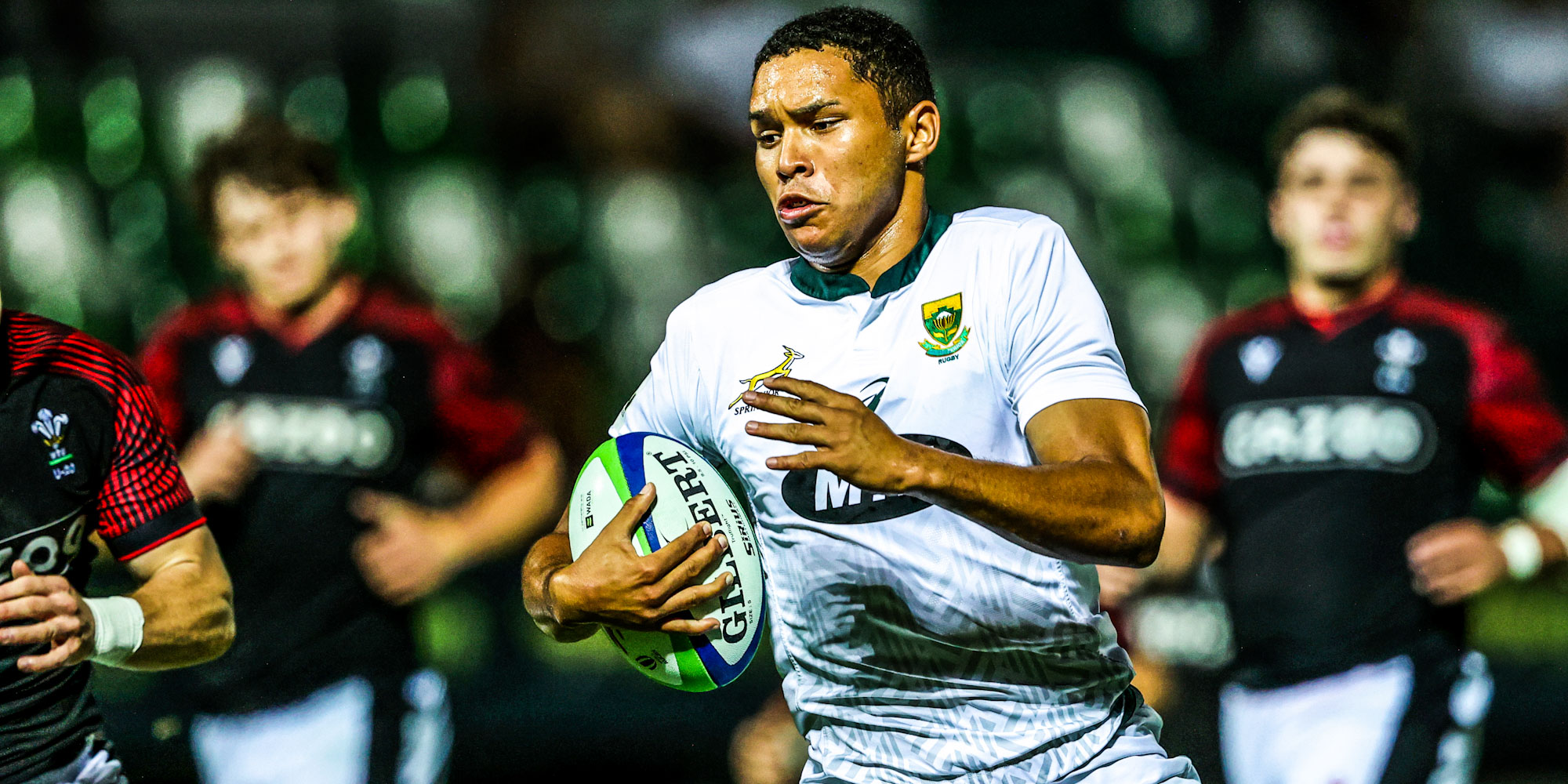 The Academy plays an important role as part of a players' journey in helping them develop their fundamental rugby skills, as well providing life skills, educational support and possible opportunities into junior international rugby and beyond.
Thanks to the vital support from corporates through the Rugby Educational Foundation (REF) and Academy sponsors Remgro (through the Stellenbosch Academy of Sport) and broadcaster SuperSport, over 260 players have participated in the project and received education bursaries to date.
Junior Springbok head coach Bafana Nhleko said they were once more able to strike a good balance between promising Under-19 and Under-20 players in the group, and that through the SA Rugby EPD (Elite Player Development) programme, they will continue to cast the net wide to scout for promising talent.
The Junior Boks' mentor emphasised the door is not closed to the players who have missed out on the Academy intake: "The SA Rugby U20 Cup competition, as well as the FNB Varsity Cup and Currie Cup, gave us a good idea of the wider group and some players were very close to selection.
"We are happy for the players selected and as always there were some unlucky guys who missed out, but we will continue to monitor a wider group and engage with coaches at the unions, universities and clubs to ensure that we track all the players in the system, and where possible, to present opportunities for them."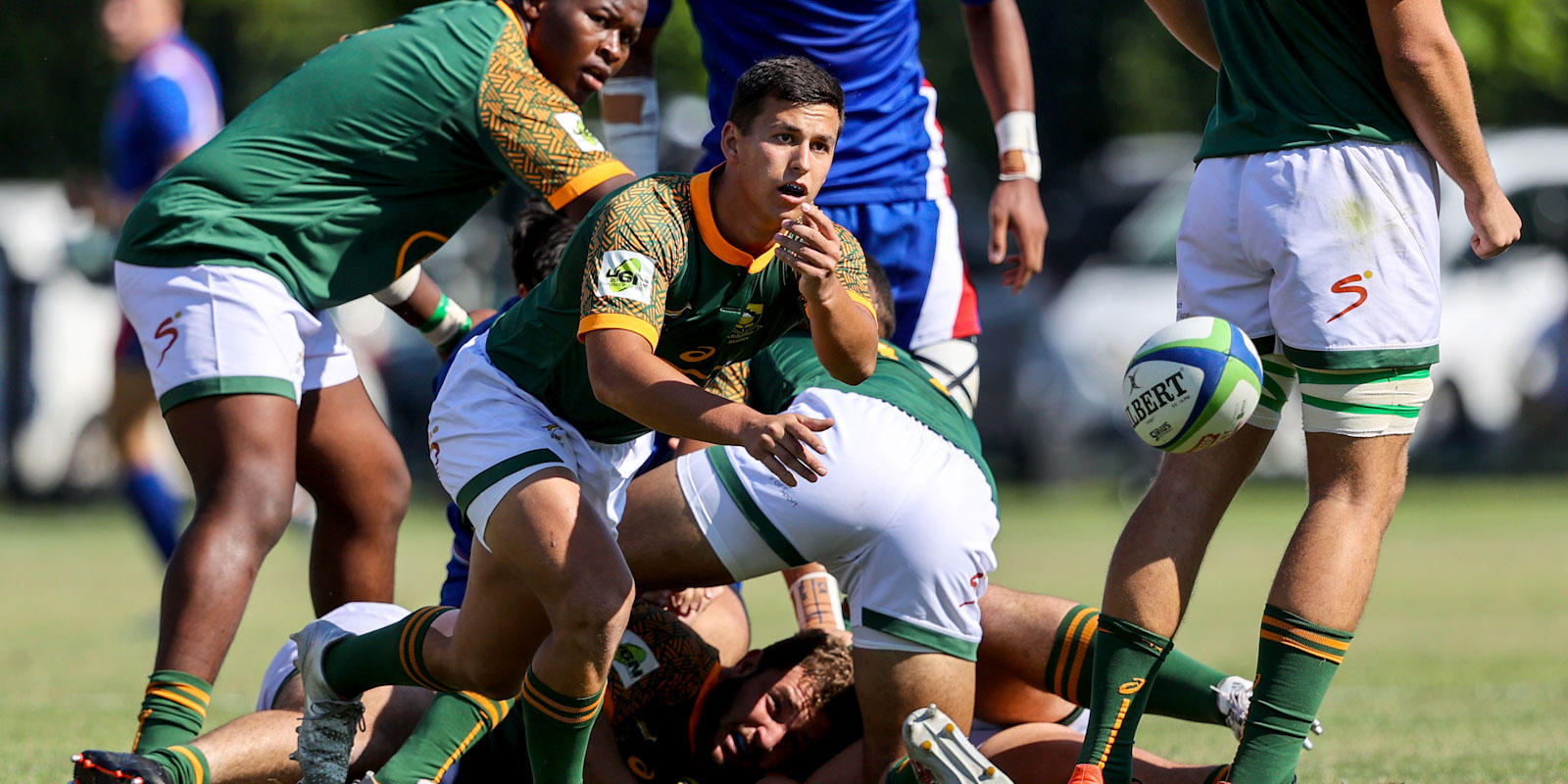 South Africa will stage the World Rugby U20 Championship for the second time in June after the successful 2012 event, when the Junior Springboks won the trophy on home soil. The tournament will be played over five match days in Stellenbosch, Paarl and Wellington, with the world's best 12 U20 teams staying in Cape Town.
The teams are divided into three pools as they aim to clinch the coveted title and succeed two-time defending champions France, while the team finishing in last place will be relegated to next year's World Rugby U20 Trophy. The Junior Boks will face Argentina, Italy and Georgia in Pool C.
The 2023 SA Rugby Academy squad:
Props: Corne Lavagna (Vodacom Bulls)**, Dian Heunis (Cell C Sharks), Mawanda Mdanda (Vodacom Bulls), Mbasa Maqubela (Vodacom Bulls), Phatu Ganyane (Cell C Sharks)*, Zachary Porthen (DHL WP)
Hookers: Juann Else (Vodacom Bulls)**, SJ Kotze (Lions)
Locks: Coetzee le Roux (Cell C Sharks)*, Hanno Theunissen (Vodacom Bulls), JF van Heerden (Vodacom Bulls), Katlego Lebokeng (Toyota Cheetahs)
Loose Forwards: Abulele Ndabambi (Vodacom Bulls)*, Corne Beets (Vodacom Bulls), Gcinokuhle Mdletshe (Vodacom Bulls)**, Ghudian van Reenen (Vodacom Bulls), Jannes Potgieter (Cell C Sharks), Paul de Villiers (DHL WP)**, Sibabalwe Mahashe (Lions), Thabang Mphafi (Lions)
Scrumhalves: Caleb Abrahams (Vodacom Bulls), Imad Khan (DHL WP)**, Neil le Roux (Vodacom Bulls)**
Flyhalves: Jean Smith (Cell C Sharks)*, Sam Francis (Lions), Tylor Sefoor (Toyota Cheetahs)
Centres: Ethan Hooker (Cell C Sharks), Jurenzo Julius (Cell C Sharks), Litelihle Bester (Cell C Sharks), Suleiman Hartzenberg (DHL WP)**
Outside Backs: Hakeem Kunene (Cell C Sharks), Joel Leotlela (SA Sevens), Katlego Letebele (Vodacom Bulls)**, Masande Mtshali (SA Sevens), Michael Annies (Toyota Cheetahs), Reagan Izaks (Vodacom Bulls), Quewin Nortje (Vodacom Bulls)
The following players will join the programme intermittently: Luca Bakkes (hooker), Bruce Sherwood (centre), Grant De Jager (centre, all DHL WP) and Neels Volschenk (loose forward, Vodacom Bulls).
** denotes 2022 Junior Springbok
* indicates 2022 SA Rugby Academy participants