Jones, who will join England's coaching team next season, said his young family was the main consideration in his decision following more than four years with the Boks.
SA Rugby Director of Rugby Rassie Erasmus said while it was sad for the entire South African rugby fraternity to lose Jones' expertise, he understood the reasons for his decision, and wished him luck as he continues his coaching career in the UK next season.
Jones joined the Springboks in 2019 as a defence consultant, accompanying the team to Japan where they lifted the Webb Ellis Cup. He then continued with the side on a four-year contract as an assistant coach in 2020.
During this time, Jones was based in UK, where he kept a close eye on the European-based Players of National Interest and dealt directly with them on a regular basis, as well joining the team on full national duty during competitions and training camps.
The former Ireland fullback's coaching stint with the Springboks so far has seen him assist the team to Rugby World Cup glory, as well as a series victory over the British & Irish Lions.
"It's a big loss for the Springboks to lose a coach of Felix' calibre," said Erasmus.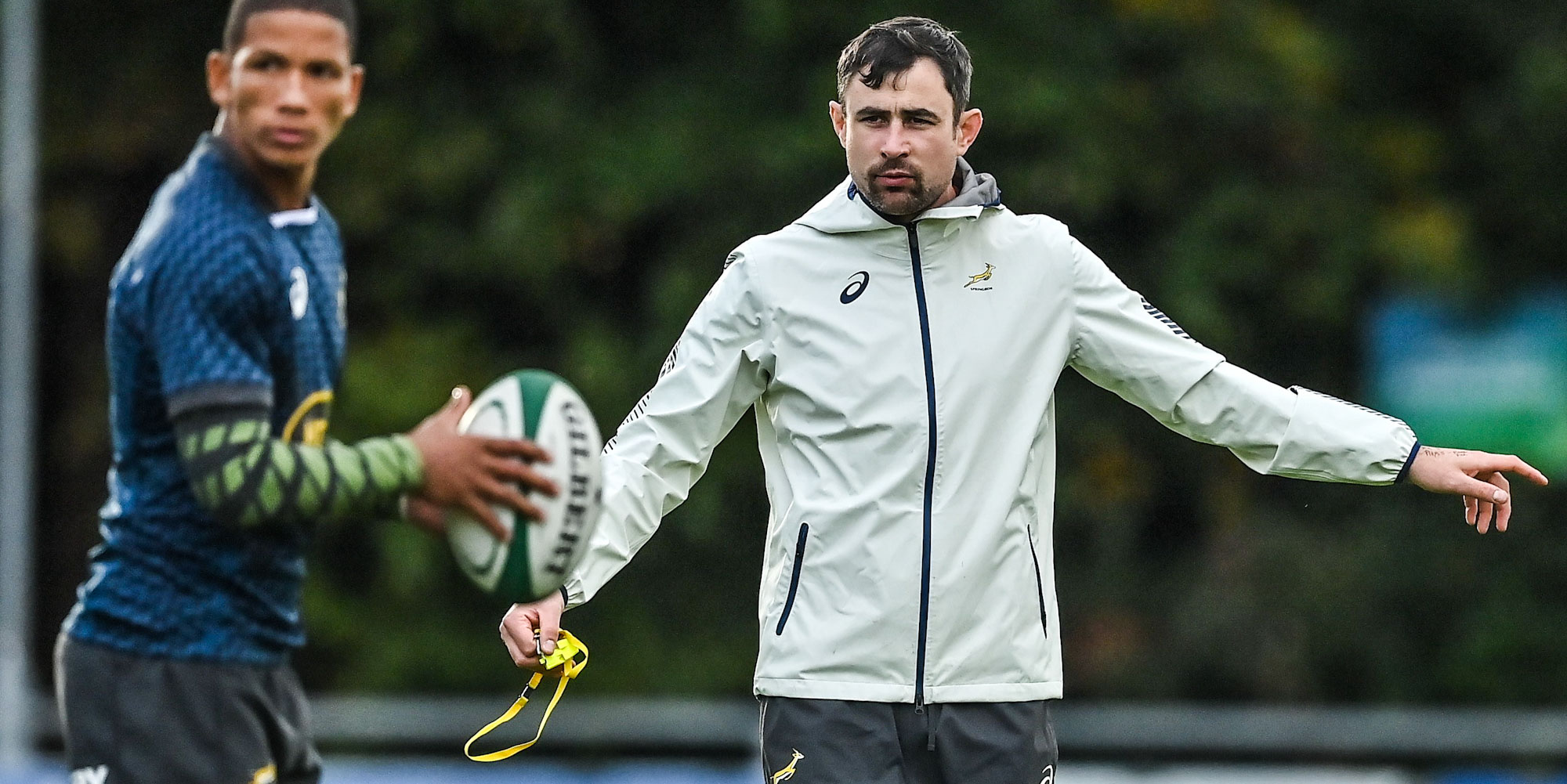 "While we are saddened by the decision, we know how difficult it was for him to make that call and we fully understand the reasons. He's been an asset to the Springboks in the last few years and the way he has evolved in his role and willingly took on additional responsibilities to ensure that the team functioned as optimally as possible in his areas of expertise, has been admirable.
"We know Felix will remain fully committed to the Springboks' cause and give everything as we attempt to defend our Rugby World Cup title in France, and hopefully we can make it a special and memorable send-off for him later this year."
Jones said his time with the Springboks will always remain one of the highlights of his career.
"Coaching the Springboks is one of the biggest privileges in rugby and I intend to do everything I can to ensure the team is successful until the day my contract comes to its natural end," said Jones.
"The last four years has been an incredible journey for me and my family, both professionally and personally, I am indebted to so many people at the Springboks and in South Africa for that.
"My commitment to the Springboks until the end of the Rugby World Cup is unquestionable, and Rassie, Jacques (Nienaber – Springbok head coach) and the entire Springbok team know that.
"The next five months are going to be exciting and demanding, and I'm looking forward to preparing for the World Cup with this coaching team."