Franco Smith's debut season as coach for the Warriors has been incredible, taking the team to the quarter-finals of the Vodacom United Rugby Championship and now the final of the EPCR Challenge Cup where they will face French giants RC Toulon in Dublin on Friday night.
And while Smith's side have made no secrets of their approach to expansive rugby, their pragmatic side may be a bit more on display in such a high-stakes game as the final, even if it is against a side that thrives on "chaos" as Toulon do.
There are few players like Kolbe who don't need an introduction and just the thought of him with the ball usually inspires some magic. Thoughts of sidesteps and swerves come to mind, as well as flat-footed defenders and international players beaten easily by the talent that is on display.
But Kolbe isn't alone - Toulon possess a number of other players who can create the chaos and they will be looking to do so on Friday to spoil Smith's dream and take away a Scottish miracle in the process.
It is something that Glasgow have been warned about by their attack coach Nigel Carolan ahead of the final this week.
"They are a team that thrives in chaos, a little bit looser, the French teams tend to be a little bit looser. They rely a little bit more on individuals, they can pull the rabbit out of the hat, and they can punish you if you go off-script and go on your own," Carolan explained.
"It's very much about the collective. We have to make sure we are tidy about everything we do and don't get caught up in that loose game. It's inevitable we are going to turn the ball over at some stage, but just that we re-gather and get our shape back again."
Carolan wants Glasgow to concentrate on their process-driven game, and impose themselves on the French side.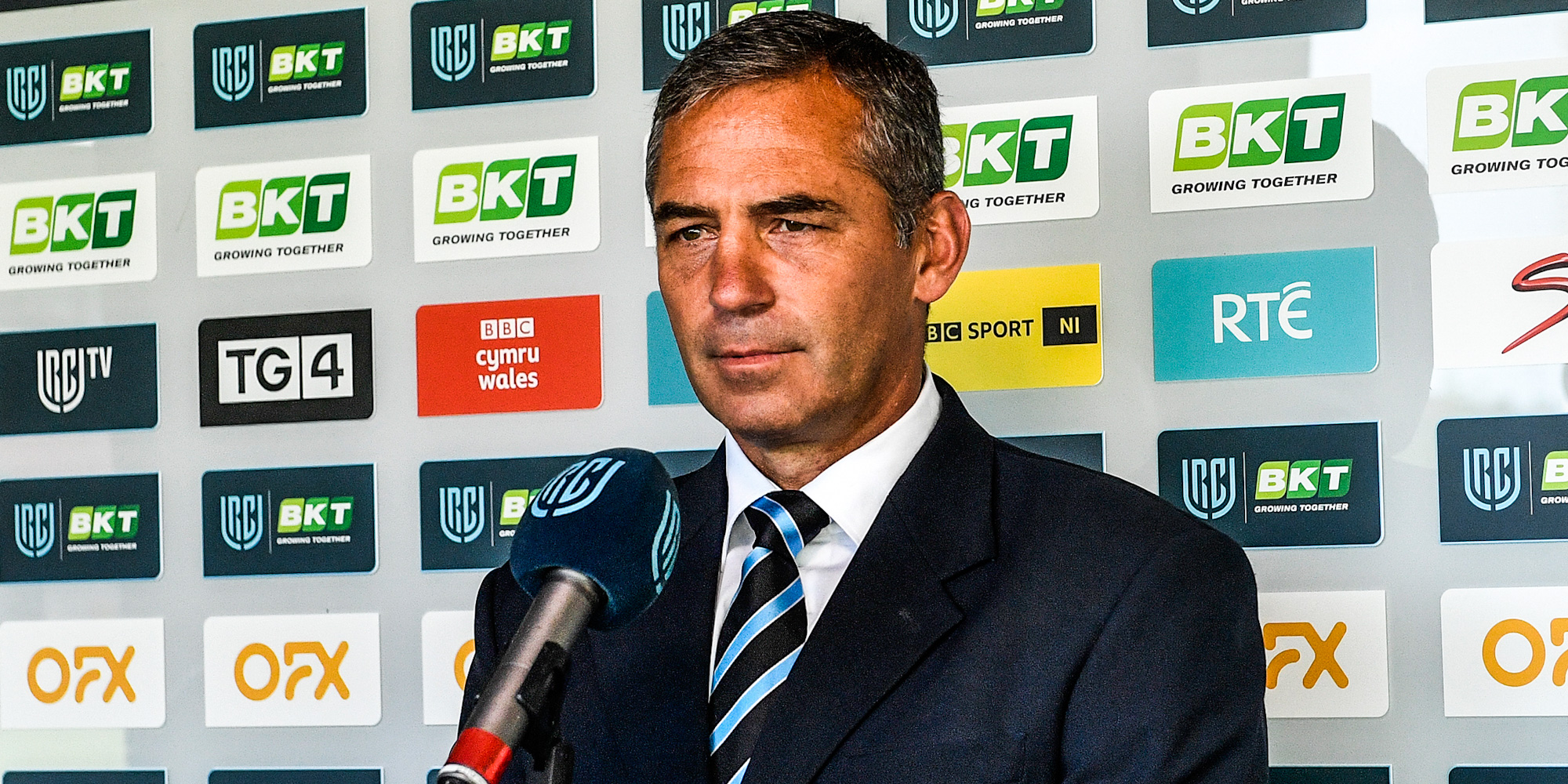 "We are very process-driven, we have plans for most parts of our game. It's just about thinking 'what's the next job?' and try to focus on that moment. If you get caught up in what's going on around you then you lose focus," he said.
"Order beats chaos but our order isn't exactly conservative. Our order is all about ambition, being brave, having that desire to play from deep and trying things.
"That's exactly what we want in the final, not to go into our shells. We want to be ambitious, we want to play the brand of rugby that has actually got us to this final, and hopefully that will get us on the right side of the scoreline."
If Carolan's side embraces the final, it could be one for the ages, as both sides have the ability to rip open defences when they find the momentum is on their side. And he is hoping they relish the moment.
"It's hard not to let some of the sideshow get to them and there is obviously a lot of added attention as well, which is fantastic. It comes with the territory and I hope the lads relish that as well. They have certainly earned it," he said.
"I expect they will enjoy the hype and the expectation that comes with it. It certainly keeps the mind focused on what needs to be done.
"We have expectations as coaches because we feel the team are prepared really well and they have high expectations and standards of themselves. They want to deliver a performance that they and the fans can be proud of."
Either way Glasgow have it all to play for. Smith has already made a massive impression in season one and will see the moment as a bonus for all the hard work the side has put in this season.
But he and Carolan will know that players like Kolbe can change that in an instant.