The trip to Johannesburg and Durban included games against the Fidelity ADT Lions and Cell C Sharks' senior teams, as well as a bus trip from the highveld to the east coast, a training session with Springbok players Bongi Mbonambi, Ox Nche and Grant Williams, and encountering different weather conditions.
The exercise was worthwhile, said Junior Springbok assistant coach Lumumba Currie, as they prepare the players for the global showpiece for the top U20 teams, which will be hosted in the Western Cape in June and July.
"We needed this tour – it was a good trip as we managed to achieve a lot of the goals we set for ourselves and we would like to thank the Lions and Sharks for giving us valuable game time, and Durban High School for hosting us in the last week," said Currie.
"The players were out of their comfort zones and that helped build character. We travelled to Johannesburg last Thursday morning and went straight to the ground for our match against the Lions, and they saw that you have to be switched on no matter the situation.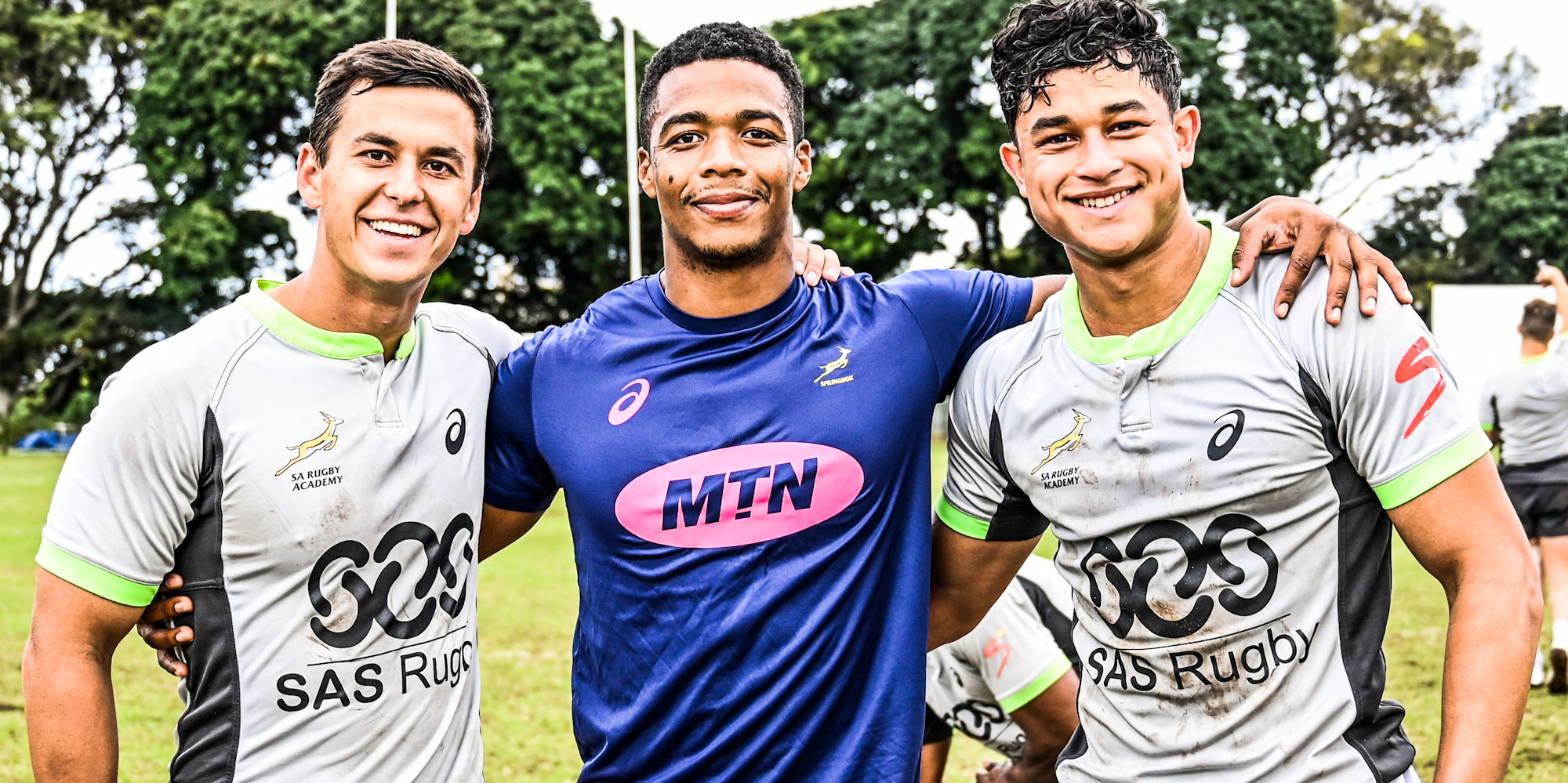 "I also think the players really enjoyed being together a lot and they worked very hard. We encountered different conditions, from driving rain to high temperatures, which was good.
"Although we played in two competitive games, it wasn't about the results, but rather to get the players to implement what we've been training in match situations.
"The players showed great character and we were especially pleased with their discipline against the Sharks. I believe we're heading in the right direction, but there is still a lot of work to be done.
"We're taking a short break and will get together again in Stellenbosch on Monday to kick-start our programme, with a month left before the World Rugby U20 Championship starts.
Currie said the Junior Springbok squad for the tournament will be finalised towards the beginning of June, when they will go into their final training camp. The opening round of matches is on Saturday 24 June and the final is scheduled for Friday 14 July.