As a result of their triumph, the Bok Women have also sealed their spot in the new WXV 2 tournament, which will be hosted in South Africa later this year.
The South Africans had a superb campaign. They scored a total of 214 points and only conceded eight in their matches against Cameroon (87-0), Kenya (48-0) and Madagascar (79-8).
While the scorelines may suggest one-way traffic, it was hardly the case. Louis Koen's team played a structured and skilful game and managed to score some superb tries on the back of a dominant pack, but the Bok Women were also tested on defence, and responded strongly.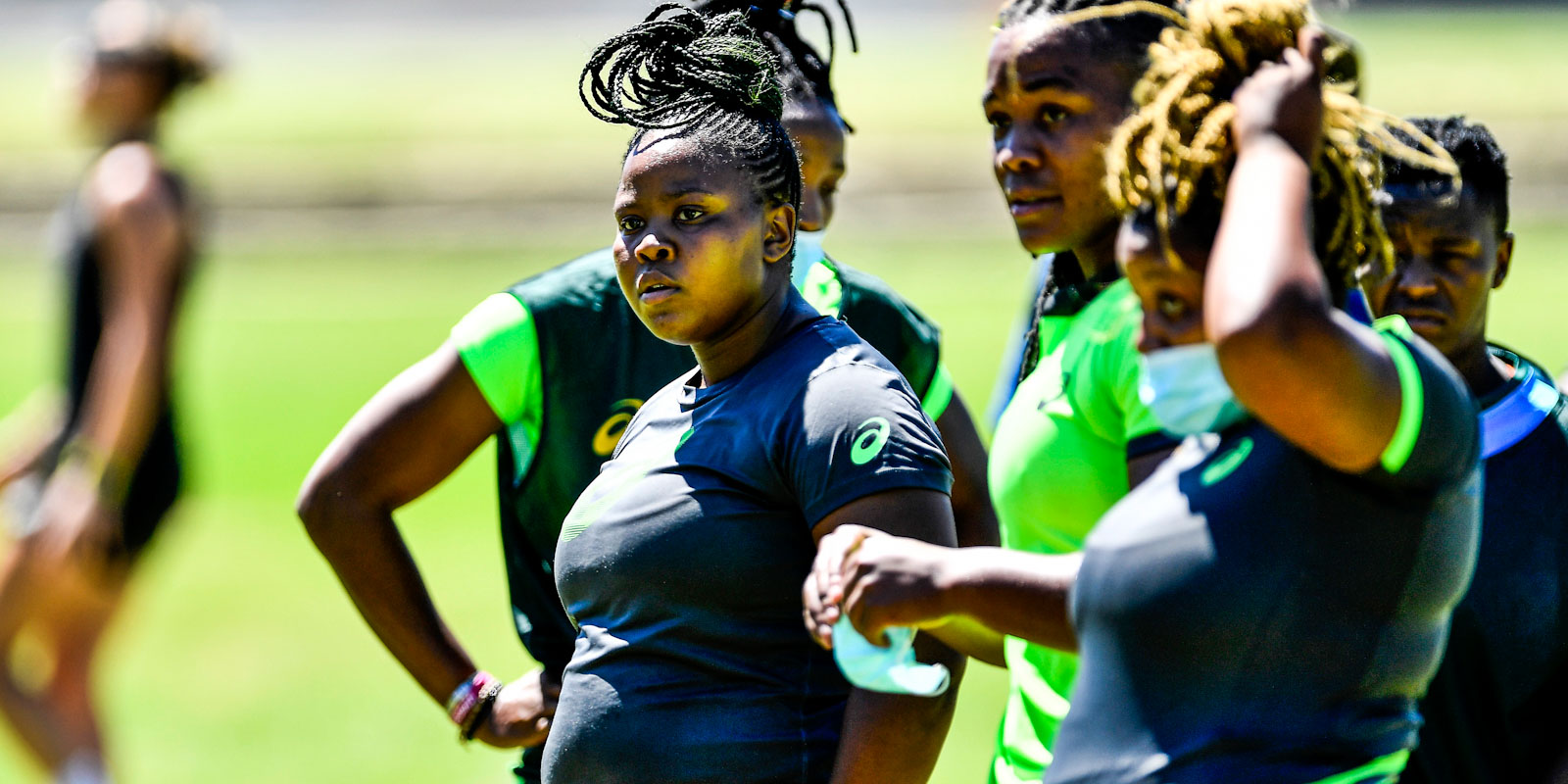 Against Madagascar, they scored at regular intervals, with first-half tries by Lindelwa Gwala, Sanelisiwe Charlie, Chumisa Qawe, Sizophila Solontsi and Nomawethu Mabenge taking the Bok Women into a 33-3 lead until Zaya Fanantenana, who kicked an earlier penalty goal, sliced through the South African defence as they conceded their first try of the competition after 200 minutes of Test rugby.
But the short lapse in defensive concentration was rectified early in the second half as Mabenge, Danelle Lochner, Simamkele Namba and Libbie Janse van Rensburg crossed for tries in the first 15 minutes after the break as South Africa stretched their lead to 55-8.
Shortly after Koen cleared his bench, Sinazo Mcatshulwa added her name to the score sheet on the hour mark, finishing another great attacking move by the Bok Women as they continued to dominate the second half.
Mayaba, in her second appearance for South Africa, scored her fifth Test try with 10 minutes to go and Lusanda Dumke also got on the score sheet after she was denied earlier to make it 72-8 with five minutes to go.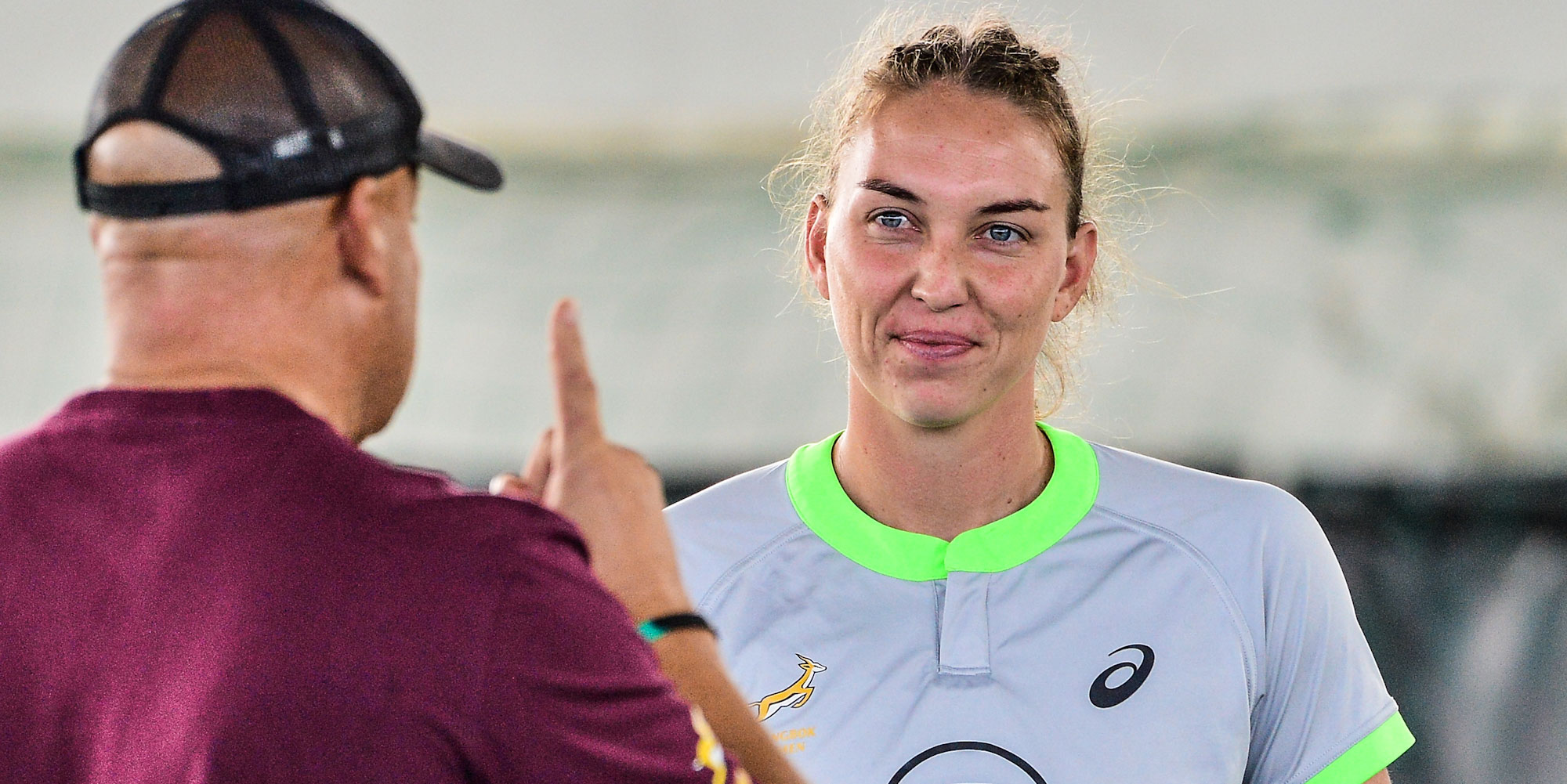 Solontsi, who is the co-captain of the Springbok Women's Sevens team, had the final say, shrugging off a tackle to score under the sticks, with Jakkie Cilliers adding her second conversion to cap a fine performance by the South Africans.
For Charlie and Lochner, it was a memorable day as they scored their first Test tries in green and gold, while Luchell Hanekom made her international debut and Janse van Rensburg added 15 points to the South Africans' tally.
Scorers:
Springbok Women 79 (33) - Tries: Lindelwa Gwala, Sanelisiwe Charlie, Chumisa Qawe, Sizophila Solontsi (2), Nomawethu Mabenge (2), Danelle Lochner, Simamkele Namba, Libbie Janse van Rensburg, Sinazo Mcatshulwa, Asiphe Mayaba, Lusanda Dumke. Conversions: Janse van Rensburg (5), Jakkie Cilliers (2).
Madagascar 8 (8) - Try: Zaya Fanantenana. Penalty goal: Fanantenana.