DHL Western Province hooker Lucell Hanekom is set to become the eighth player to make her national debut in 2023 after being named on the bench in a team that feature two injury-enforced changes.
Koen will have to do without South Africa's leading Test try scorer, Zintle Mpupha (centre), and dual international Rights Mkhari (flanker), after both players were ruled out due to injury.
In all, four players who were not involved in the clash against Kenya on Wednesday will feature at Stade Maki on Sunday, with the uncapped Hanekom named in the squad alongside Rumandi Potgieter, Mary Zulu and Asiphe Mayaba, who played against Cameroon in the tournament opener.
The Springbok Women are on the verge of winning the tournament, which will not only secure the Africa Cup title, but also earn them entry into the WXV 2 tournament to be played in South Africa in October.
Explaining the switch of Ubisi and Sinazo Mcatshulwa at lock, Koen said: "Sinazo played a full 80 minutes in both matches and will be used off the bench this time as we want to give Vainah a first start in a Test match.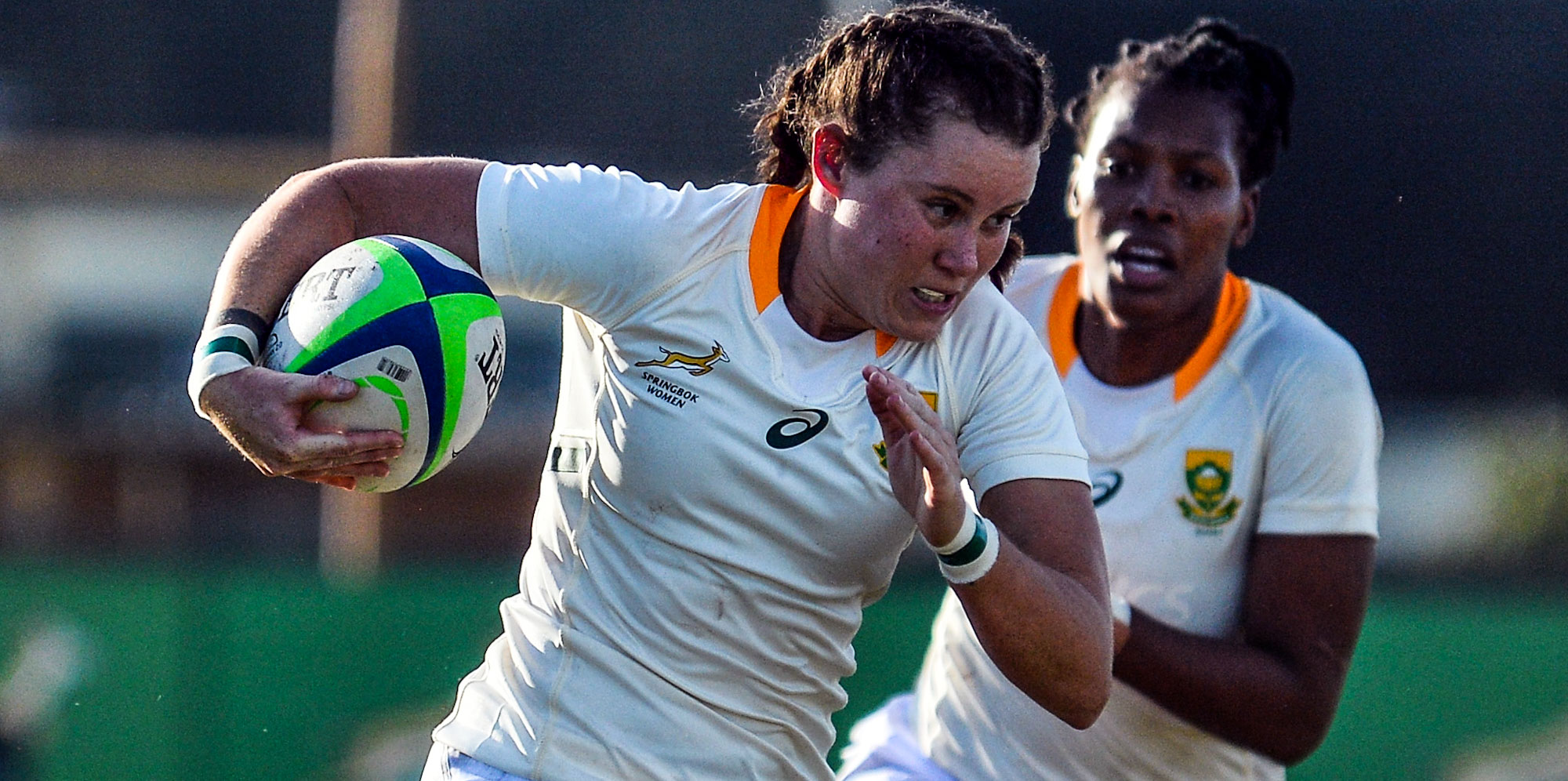 "She came off the bench in both her appearances and we want to give her the exposure of being at the coalface from the start of a match that promises to be played in a full stadium with an intimidating crowd. She will benefit from such exposure and experience.
"The injury to Zintle resulted in some positional changes in the back. Chumisa Qawe will move to inside centre and Jakkie Cilliers from left wing to outside centre, with Simamkele Namba moving from the bench into the No 11 jersey," Koen explained.
Having started with six forwards on the bench against Kenya, Mkhari's injury means that the squad to face Madagascar will feature the more traditional split of five forwards and three backs.
"I also switched Libbie Janse van Rensburg and Byrhardrѐ Dolf as I want to give the latter some time to play at pivot," said Koen.
"I think this is a good match for her to play at No 10. The forwards are strong and should provide a proper base for Dolf to play from."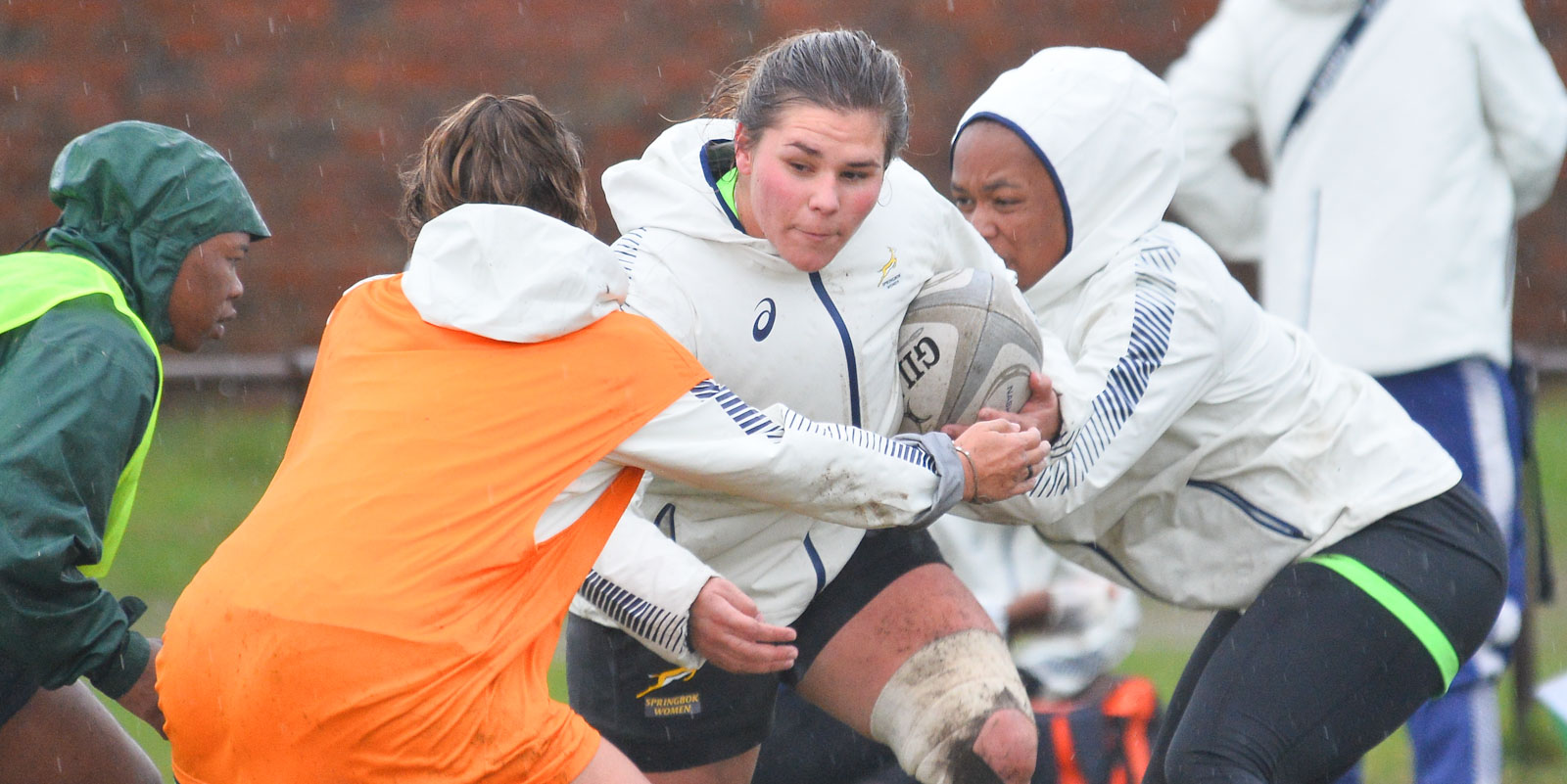 On Hanekom, Koen said her time has finally come to earn a Test cap.
"I'm really pleased that she finally gets an opportunity," said Koen.
"She was in squads before where she didn't get to play and she went to Spain with us, again without time on the field. She has done well in training and will now get a cap off the bench."
The Springbok Women team to face Madagascar:
15. Libbie Janse van Rensburg – 14 caps, 129 points (5 tries, 37 conversions, 9 penalty goals, 1 drop goal)
14. Nomawethu Mabenge – 14 caps, 50 points (10 tries)
13. Jakkie Cilliers – 7 caps, 22 points (2 tries, 3 conversions, 2 penalty goals)
12. Chumisa Qawe (captain) – 14 caps, 10 points (2 tries)
11. Simamkele Namba – 10 caps, 35 points (7 tries)
10. Byrhandrѐ Dolf – 4 caps, 0 points
9. Tayla Kinsey (vice-captain) – 27 caps, 48 points (2 tries, 16 conversions, 2 penalty goals)
8. Sizophila Solontsi – 17 caps, 30 points (6 tries)
7. Lerato Makua – 9 caps, 0 points
6. Lusanda Dumke (vice-captain) – 22 caps, 25 points (5 tries)
5. Danelle Lochner – 4 caps, 0 points
4. Vainah Ubisi – 3 caps, 0 points
3. Azisa Mkiva – 5 caps, 0 points
2. Lindelwa Gwala – 24 caps, 20 points (4 tries)
1. Sanelisiwe Charlie – 9 caps, 0 points
Replacements:
16. Luchell Hanekom (uncapped)
17. Asithandile Ntoyanto – 16 caps, 15 points (3 tries)
18. Amber Schonert – 1 cap, 0 points
19. Sinazo Mcatshulwa – 21 caps, 35 points (7 tries)
20. Nompumelelo Mathe – 13 caps, 15 points (3 tries)
21. Rumandi Potgieter – 6 caps, 0 points
22. Mary Zulu – 2 caps, 0 points
23. Asiphe Mayaba – 1 cap, 20 points (4 tries)