As part of the agreement, which is for three years, STADIO will make three bursaries available to the U18 Craven Week Players of the Tournament (best back, best forward and best player), which will enable these players access to further their studies at a tertiary level.
This initiative underlines SA Rugby's focus on not only developing its players in the sport, but also ensuring their education receives priority to unlock options beyond their rugby careers.
SA Rugby CEO Rian Oberholzer said that an education partner such as STADIO was extremely valuable for a number of reasons.
"We want to underline the message of the importance of education on all our channels and platforms," said Oberholzer.
"It's extremely important for us to ensure players are well-rounded with career options beyond rugby, so having a partner such as STADIO is crucial. We hope to see this partnership grow in the years to come."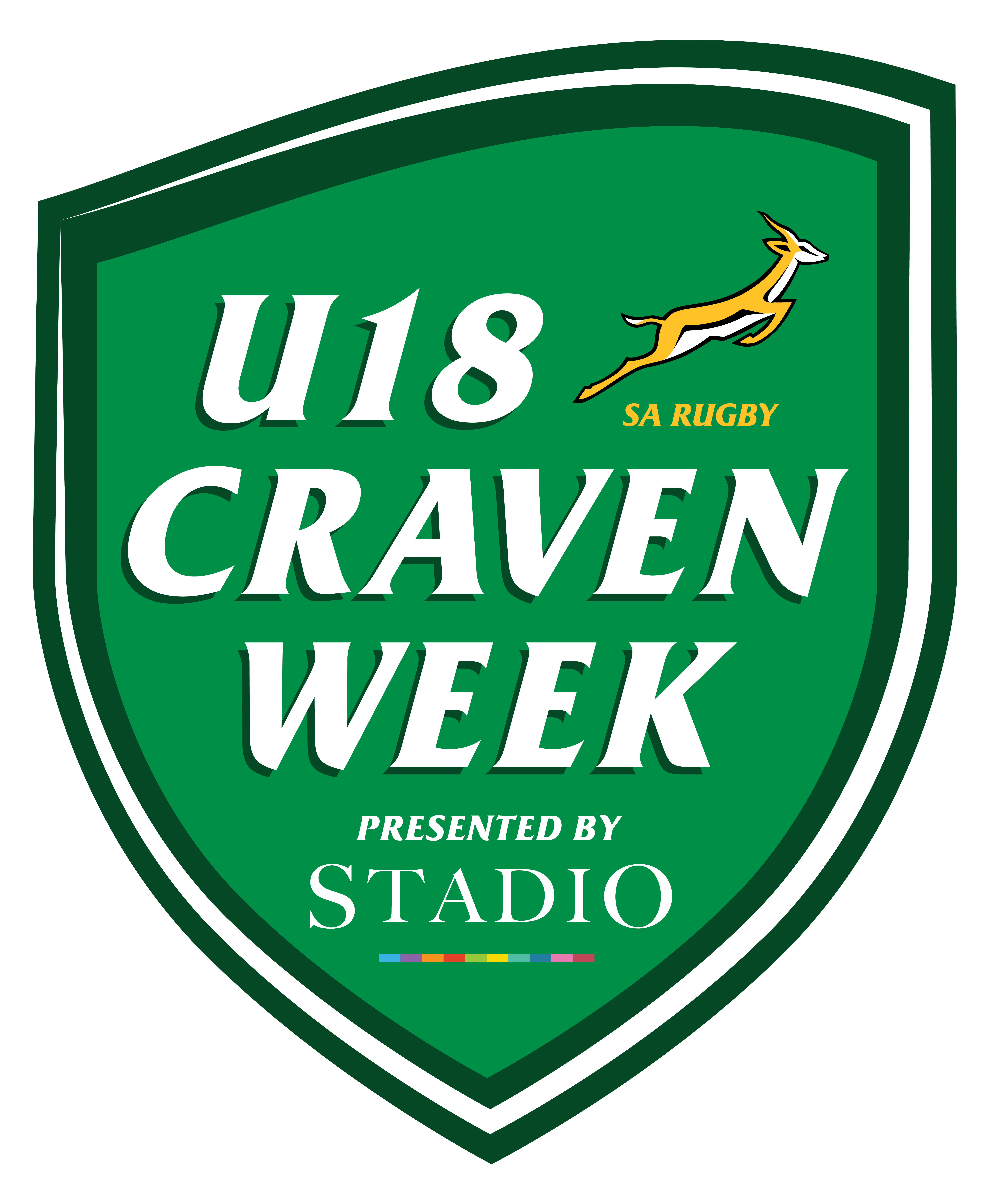 STADIO CEO Chris Vorster said: "At STADIO, we believe in the future of our nation and our message has resonated profoundly since our launch three years ago.
"We have made a difference by offering wide-ranging and affordable access to private higher education, and equipping our students to become the most empowered version of themselves.
"It's very important to us that rugby players' prioritise their education outside the sport and we are proud to facilitate this process."
Vorster said that STADIO placed its students at the heart of its ethos.
"We take a profound interest in what our students need," he said. "We offer higher education specially designed to meet industry requirements and to accommodate our students' diverse lifestyles.
"We pride ourselves in providing excellent support and service. We ensure that our students are important and valued while keeping things simple and focussing on what's important."
The partnership includes a parallel agreement with the SA Schools Rugby Association (SASRA) for STADIO to assist with education requirements of learners once they matriculate. It will also see access for STADIO's education students to complete their practicals at a range of preferred schools country wide.
"We are delighted to have the opportunity to partner with SA Rugby and the SA Schools Rugby Association," said Vorster.
STADIO offers more than 50 accredited qualifications via contact and distance learning across 14 campuses to more than 40 000 students. Qualifications include undergraduate degrees as well as postgraduate qualifications, ranging from honours degrees to doctorates.
STADIO Higher Education, which encompasses six faculties, resides within STADIO Holdings, which owns two more prestigious registered higher education institutions, namely AFDA and Milpark Education.