The undefeated Daisies named their strongest team of the year for this North-South derby, while the home side will field no less than nine international players in their match day squad, with eight starting.
Elsewhere in the competition, the Boland Dames will be desperate to register a first win of the season when they host the EP Queens at Boland Stadium in Wellington.
If the first 30 minutes of last week's clash against the Daisies is anything to go by, the Dames will bag that elusive victory sooner rather than later, but the Queens are capable of beating anyone of the day. Expect a fierce scrum battle in this contest, with four international props in the starting teams.
The Mastercard Golden Lions Women will have an uphill battle against defending champions, the Border Ladies, in their match at Pirates Rugby Club in Johannesburg.
The Eastern Cape side showed against DHL WP last weekend that they are coming to grips with the demands of the tournament without those players who left for greener pastures and their log position is testimony to that, sitting pretty in second place/
DHL WP coach Stanley Raubenheimer named an international front row in Azisa Mkiva, Roseline Botes and Luchell Hanekom for their much-anticipated match against the blossoming Daisies, but the most significant change to the squad that lost to Border is the return of Chumisa Qawe in the midfield.
The hard-running centre captained South Africa in Madagascar last month and while she is in very good form, Qawe will need to bring that into the game if the hosts want to be successful.
The Daisies will start with 11 Springbok Women in their run-on team and two more on the bench. Their backs will be hard to contain, with only Shiniqwa Lamprecht (centre) not yet capped, but such is the form of the 20-year-old, that she starts ahead of Springbok Women's Sevens player Unathi Mali, who will add her pace and explosive running off the bench, where Rights Mkhari will also be eager to be unleashed.
The home side has scored 24 tries in their four outings to date, two more than the Daisies' 22 in their four victories, but a try-fest is unlikely at City Park.
Match information – Women's Premier Division:
Mastercard Golden Lions Women v Border Ladies
Venue: Pirates Rugby Club, Johannesburg
Date: Saturday, 10 June
Kick-off: 12h30
Referee: Angie Bezuidenhout
Live Stream: SuperSport Schools App
DHL Western Province vs Bulls Daisies
Venue: City Park, Cape Town
Date: Saturday, 10 June
Kick-off: 12h30
Referee: Sinesipho Foloti
Live Stream: SuperSport Schools App
Boland Dames v EP Queens
Venue: Boland Stadium, Wellington
Date: Saturday, 10 June
Kick-off: 14h15
Referee: Zoë Naude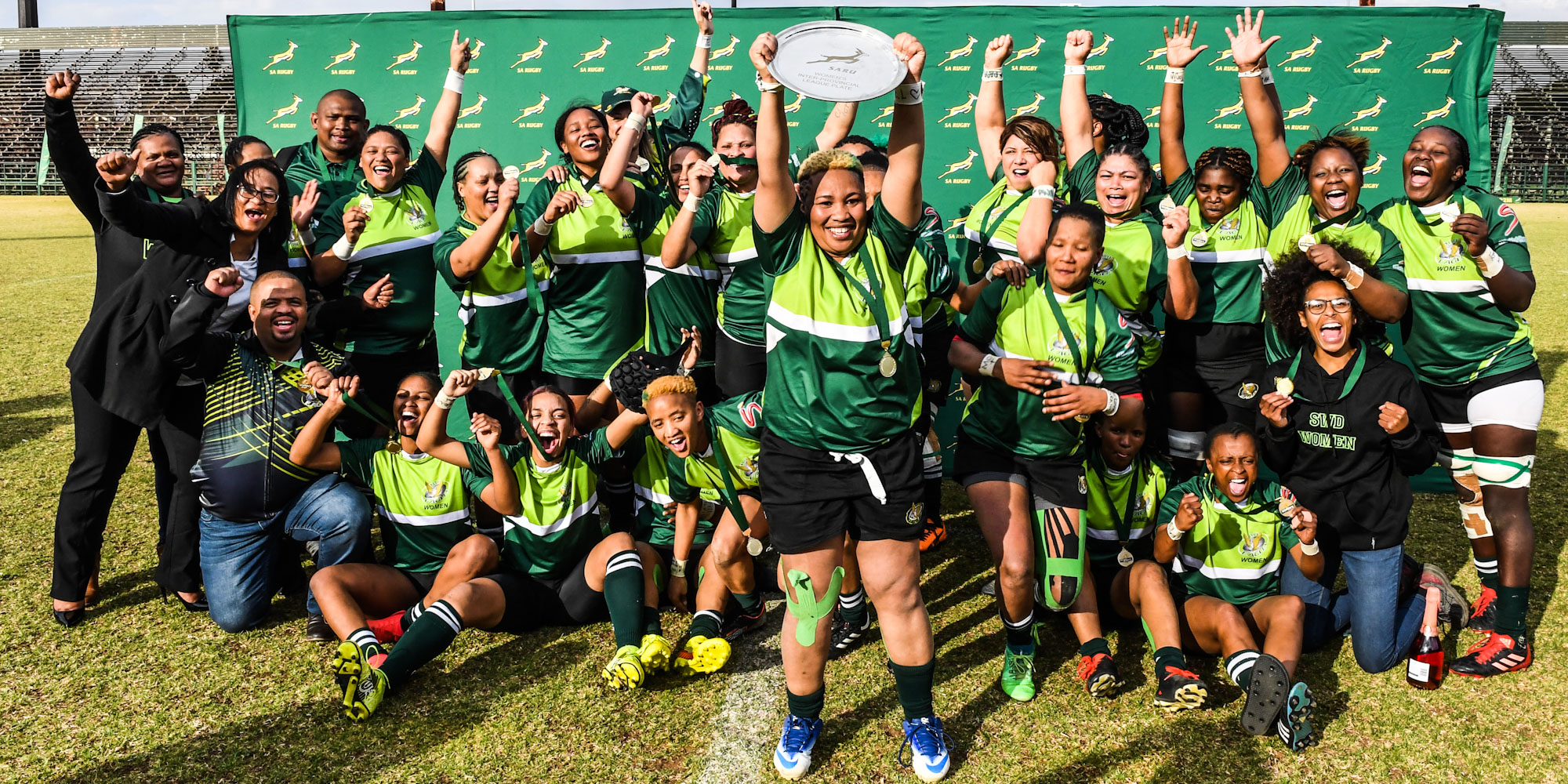 Women's First Division
Meanwhile, the eight teams in the First Division will be keen to get their campaigns off the ground this weekend, with matches scheduled in Potchefstroom, Welkom, Kimberley and George.
In Potchefstroom, the Leopards welcome the Limpopo Blue Bulls Women. The home team's coaching staff consists of Franklin Jackson as head coach with Jackie Kriel and Angelo Jacobs as backs and forwards coaches respectively. They concluded their preparations for the tournament with a warm-up game against the Griffons two weeks ago and a training camp last week, and are looking for a strong start against their Limpopo visitors.
Limpopo head coach Artwell Makhubela and assistant coach Natasha Louw will no doubt unearth more talent this year as their YTC programme has shown in recent years, but for now, winning at Olën Park will be the best possible start to the tournament.
In Welkom, the Griffons will welcome their Free State neighbours with a young, but eager squad. Coach Deon Swanepoel named four debutants in his starting team and seven more on the bench. He also roped in former Springbok Jamba Ulengo as skills coach and feels that the good contributions from assistant coach Asanda Fipaza and strength and conditioning coach, Thendo Thangavhuelelo, will result in an energetic performance from the home side, led by No 8 Bianca Schutte.
Free State head coach Anton Smit will be assisted by referee turned coach, Darren Colby, this year and they have a been building good depth in the Free State side, with former Springbok Berenice Strydom again prominent in team selection.
The SWD Eagirls will start the defence of their title at home when they welcome the Valke to Outeniqua Park in George. The Eagirls have lost a number of players to other unions since claiming the title last year, with only 12 players left from the 23 that started last year's final.
Griquas head coach Sharlaini Maarman will also be hoping for a strong start to their campaign. They welcome the Pumas for an early 11h00 start at Windhoek Draught Park in Kimberley in a match where home ground advantage will prove crucial.
Match information – Women's First Division:
Griquas Women v Pumas Women
Venue: Windhoek Draught Park, Kimberley
Date: Saturday, 10 June
Kick-off: 11h00
Referee: Bulela Qwane
SWD Eagirls v Valke Women
Venue: Outeniqua Park, George
Date: Saturday, 10 June
Kick-off: 12h30
Referee: Siyanda Pikoli
Leopards Women v Limpopo Blue Bulls Women
Venue: Olen Park, Potchefstroom
Date: Saturday, 10 June
Kick-off: 13h00
Referee: Cameron Dyers
Griffons Women v Free State Women
Venue: Down Touch Investments Stadium, Welkom
Date: Saturday, 10 June
Kick-off: 14h00
Referee: Aneka Fick