Nyakane will be running out in his third RWC, while the 2023 edition of the tournament marks Snyman's second appearance in the global showpiece.
Both players will provide an impact off the bench on Sunday in a strong squad named by Springbok coach Jacques Nienaber on Wednesday evening.
"It's really special," said Nyakane. "When I started playing professional rugby and playing for the Boks, I always said to my friends just one World Cup would mean everything. But once you get the taste of it, you just want to keep going.
"So, with this being my third World Cup it's fantastic. In my wildest dreams I would not have thought that I'd make it to three."
Snyman was equally delighted to be in the squad especially after a bad run of injuries in the last three seasons in which he had knee surgery and suffered burn wounds in a freak accident.
"It's really special to be back in the squad, especially if one considers that I missed all the matches prior to the build-up to this World Cup," said the towering Snyman. "It's really an honour to be in the group and to represent South Africa in another World Cup."
This RWC has even more significance for Nyakane who suffered a tournament-ending injury in the 2019 showpiece after tearing a calf muscle in the opening game against New Zealand.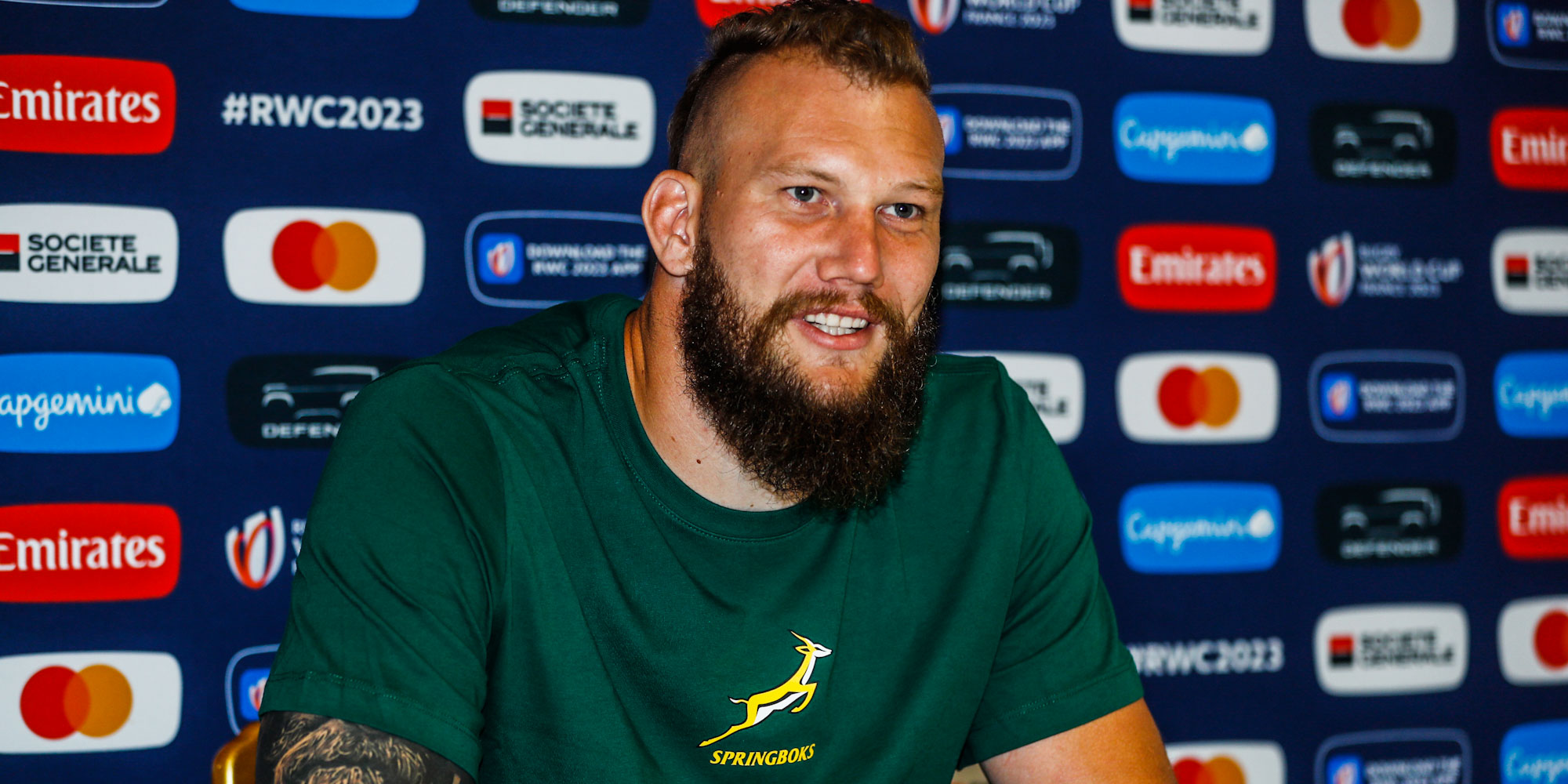 "It was sad for me when I got injured and had to leave (Japan)," said Nyakane. "But when I got home, I tried to see the positive in it in that my daughter was only born two weeks prior to that, so that kept me sane.
"I am blessed and fortunate to have this opportunity again, and this year, the person I went home to can watch her dad play in a World Cup. I can't wait to get out there and showcase what we are capable of."
Snyman said the team were in a good frame of mind and keen to take the field: "We are very excited and there's a good vibe in the team. The week we spent in Corsica brought us together as a squad and we are really excited to go out this week and show what we can do."
Zooming in on the match against Scotland on Sunday, both players expected a challenging encounter.
"As a team and a pack, we want to be dominant in all facets of the game, but one of the key elements is to plant the seed in the scrum," said Nyakane.
"That said, they have a very good pack and they'll be well prepared for us. At a tournament like this, everyone is well prepared, so we'll do our homework on their pack and see how we can impose our physicality on them."
Snyman added: "Scotland will bring some big ball carries and it will be interesting to defend some of their lineouts because they are a quality lineout side."
The match kicks off at 17h45 and will be broadcast live on SuperSport.