The Boks arrived in Paris on Saturday for a one-week training camp which also involved participating in promotional events for the 2023 Rugby World Cup in France, and Mbonambi said they were pleased with the strides made so far as they adapt to the cooler and occasionally wet conditions in the French capital.
The Boks' last victory in Cardiff was in 2013, and after that they lost in the Principality Stadium in 2014, 2016, 2017 and 2018 (as well as another Test in 2018, in the USA). 
However, in that time South Africa won their two Rugby World Cup matches against the Welsh - the quarter-final in England 2015, and the semi-final in Japan in 2019.
"Wales are always a tough team to play and a difficult team to beat, especially at home," said Mbonambi.
"Our record in Cardiff hasn't been one of the best and while we beat them in the World Cup, playing them at home is a different proposition.
"We expect to face a team that doesn't go away, that peppers us with a good aerial game and our backline will be put to the test.
"But we have this week and next to get our ducks in a row and prepare for the battle we will face in Cardiff."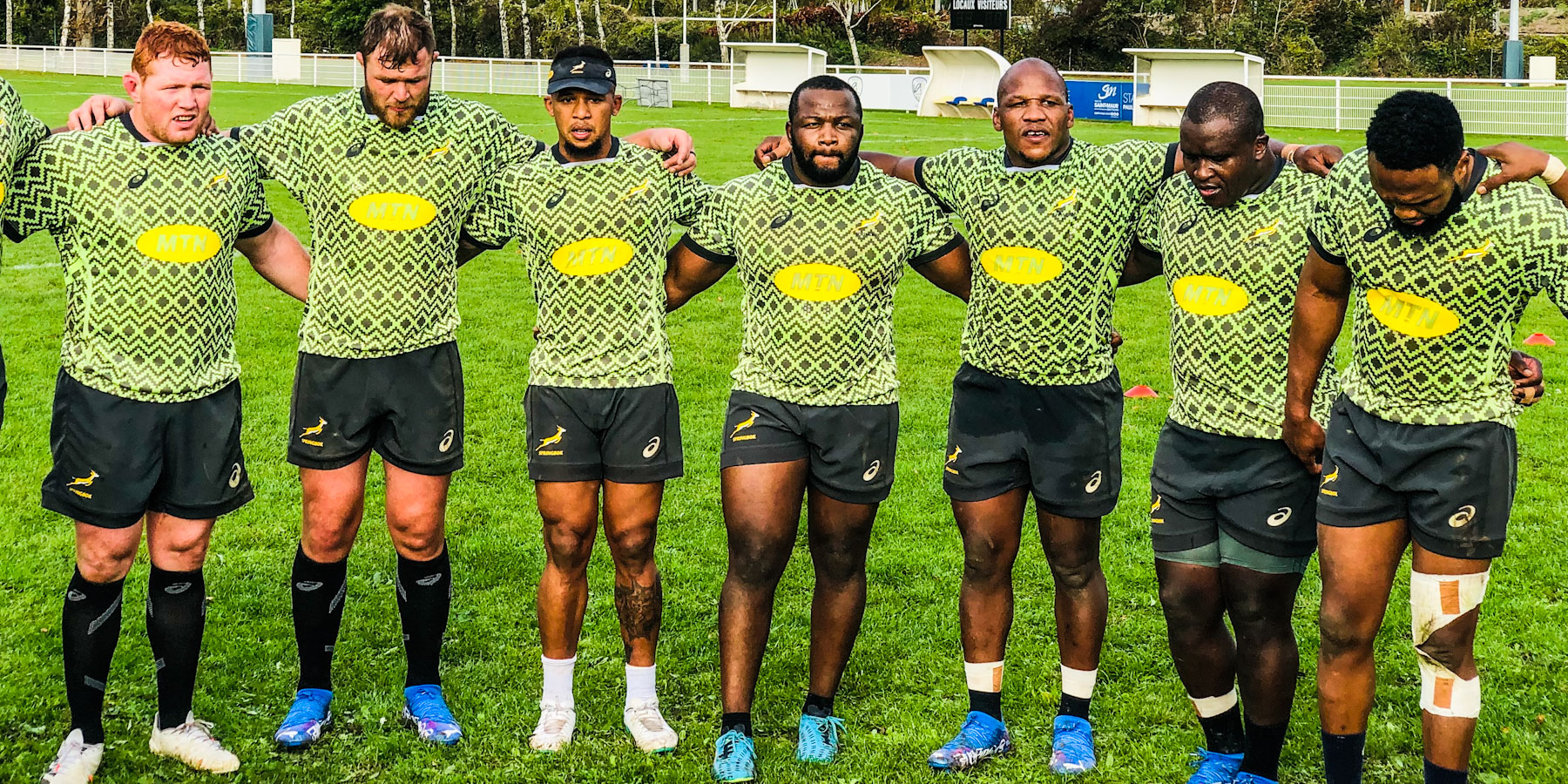 Mbonambi elaborated saying they will face top class opposition in the Welsh team that is set to include a number of experienced international and British & Irish Lions players, including Alun Wyn Jones, Dan Biggar and Louis Rees-Zammit.
"We're working hard at ensuring we're ready," he said.
"It is never easy up here, and we've spoken about this in our team meetings. Jacques (Nienaber, Springbok coach) has brought it up but we don't focus overly on it.
"We're a real process-driven team and we need to make sure our processes work on this tour. That's why we will take it day-by-day and team-by-team."
Mbonambi highlighted the forward battle as one of the key areas they need to up for in the Test and said: "It's going to be a massive forward battle, and we're prepared that they're going to come hard at us.
"You are only as good as your last game, and we know as players if we take care of the hard work, the results will take care of themselves.
"I know we beat them in the World Cup, but they are always a tough side. Their forwards are quite tough, but they also have a good backline. We have a week to prepare and to get our ducks in a row.
"We know we are coming up against a massive forward battle, so we're looking forward to it.
The team will depart for Cardiff on Sunday where they will be joined by the European-based players as they kick off the tour.