For Bernice Strydom and Monica Mazibukwana, the hard and often painful road to recovery could become one of redemption following knee reconstructions, while a career-changing decision will bear fruit for Rumandi Potgieter when she runs onto the field in the green and gold.
And in the world of Tanya Scholtz, working full-time as an accountant in Guernsey, London will change from financial to personal on Sunday.
Potgieter said it will be an emotional first time representing her country and for the University of Pretoria student busy with her master's degree in international law, one of pure joy and hardly any fear.
"I cannot tell you how excited I am to play and what an honour it will be to play for my country for the first time," said the Blue Bulls Women scrumhalf.
"When I started playing fifteens at the beginning of the year, I was petrified and did not want to go back after that first match. But I am so glad I did, because soon it became so must fun."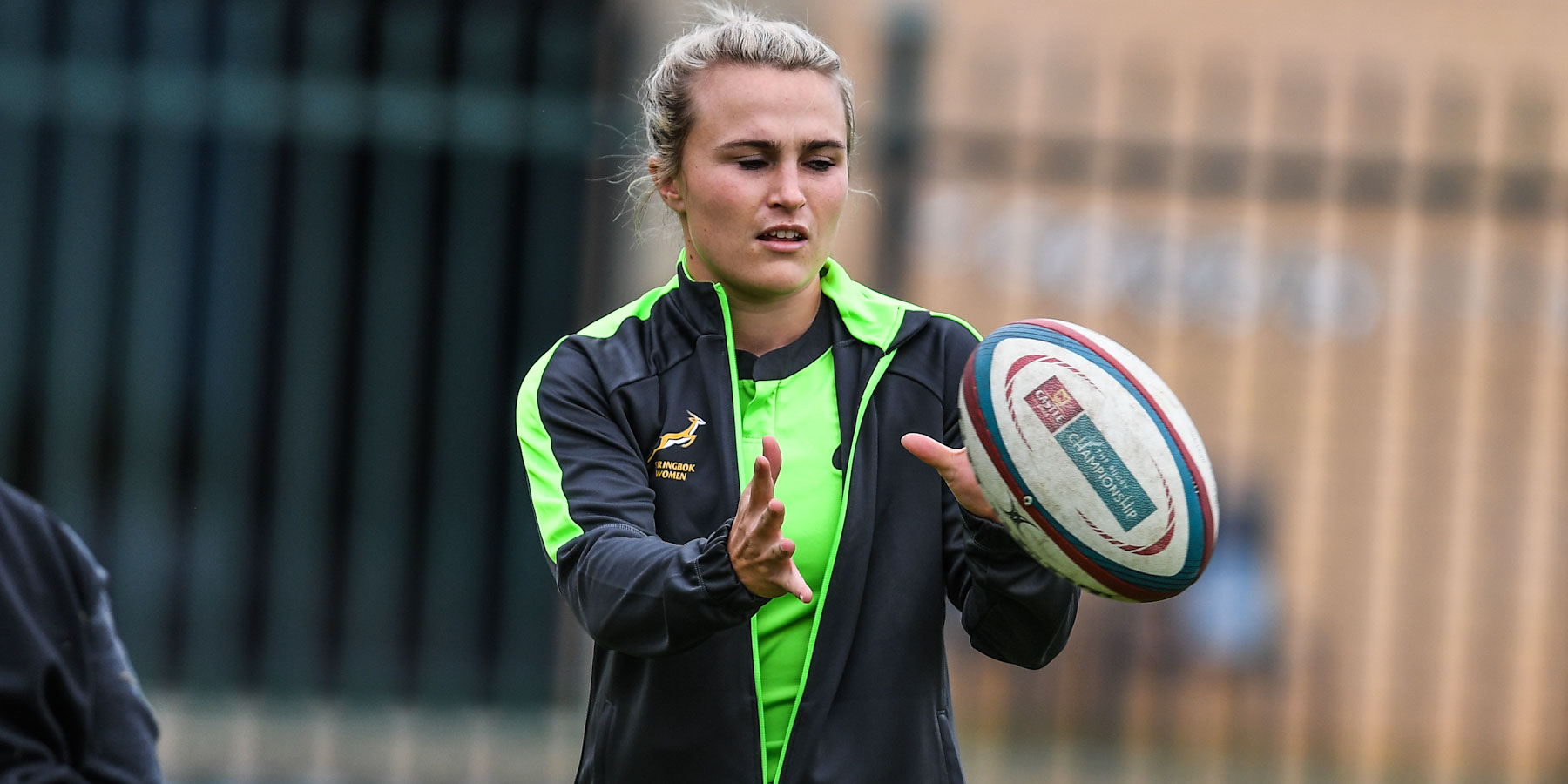 Potgieter, who hails from Polokwane, helped the UP's netball side to glory in the Varsity Cup competition during a stellar career on the court and then gave in to the nagging of friends to start playing rugby, first sevens and then, when the Women's Premier Division kicked off, the fifteens code.
She eagerly awaited the first chance to play on tour, but never stopped contributing and learning while not being part of the squad for the test matches against France and Wales.
"It was good for me to learn the off the field stuff first as well as there is a big difference between provincial and international rugby," she said.
"Thankfully Tayla (Kinsey, the test incumbent with 16 caps) shared a lot with me about what to expect and how to approach the game. I took it all in to make sure that when I do get the chance, I will be ready to make my mark," Potgieter said.
Strydom, who last played for the Springbok Women during their previous tour to Europe in 2018 and earned three test caps then, was also relishing the experiencing of being back in the Bok mix.
"I was basically out for two years following a whole reconstruction of my knee," said the Bloemfontein-raised player who now dons the Boland Dames jersey.
"I hope to be on that list when the Rugby World Cup squad for New Zealand will be announced later as this was always a dream of mine. I always wanted to play for this team and this tour is a great way back in for me.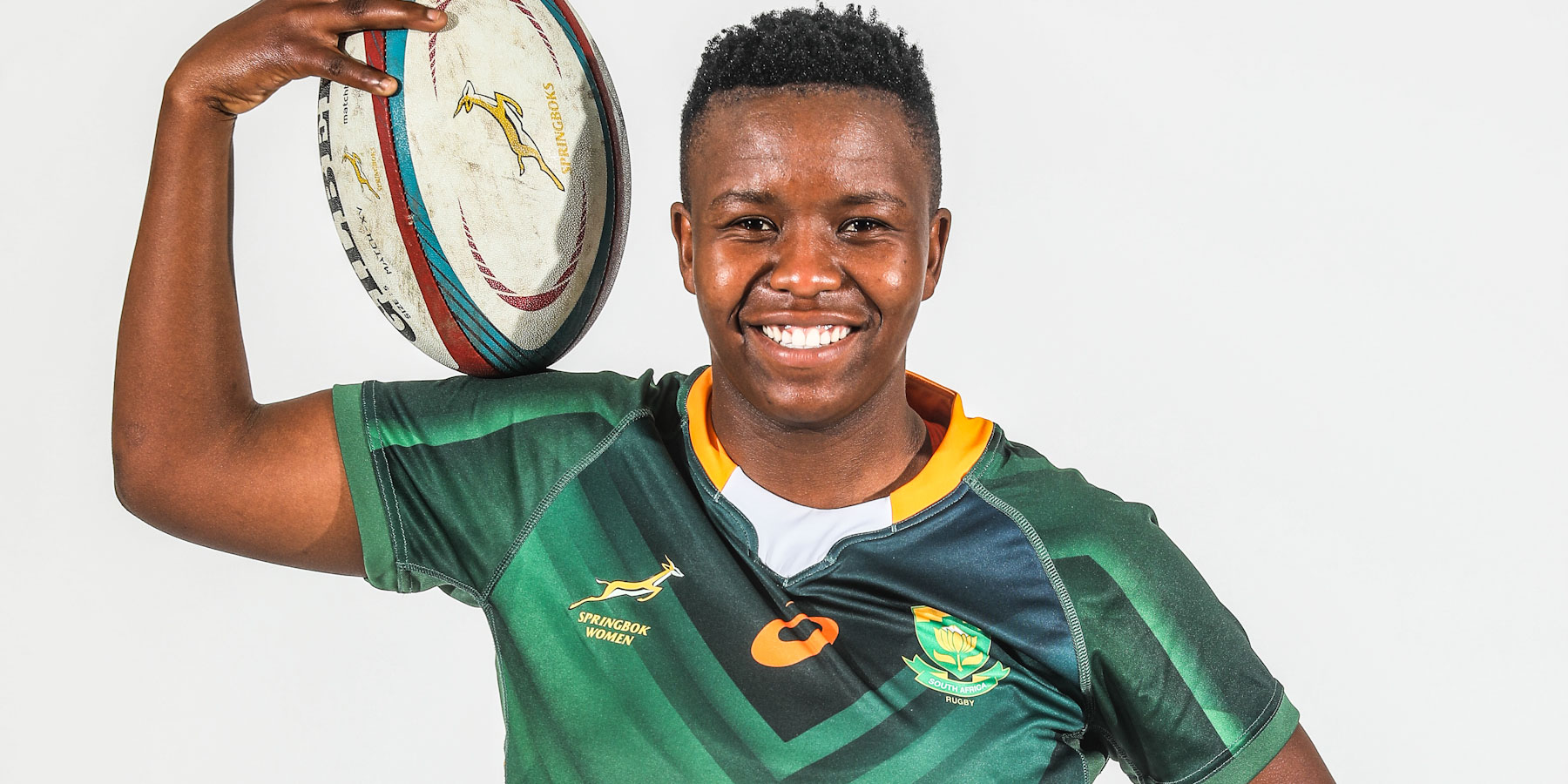 "I realised that not all could play in all the matches and that we need to be ready when called upon and contribute to the bigger effort," the lock added.
"My frustration of not playing was tempered by being able to learn from the mistakes we made in those games and to have a wider view of where we can improve. It was a good experience for far and now that I have my chance to play for this team again, I am very keen to show that I can still make a significant contribution."
Mazibukwana's comeback to topflight rugby is another tale of endeavour and grit. The EP Queens prop, who can also play at hooker, was on the national radar in 2019 when Spain and Scotland toured South Africa. She was named and played against Spain for a South African Select XV, but that dream was shattered in five minutes.
"We just started and five minutes later, my knee was gone," she recalled.
"It was such a let down and it took me out of the game for two years. It was hard for me."
Mazibukwana only started playing again in September and said her call-up was unexpected.
"I did not expect it, mainly because I just returned to the field after such a long lay-off," she said.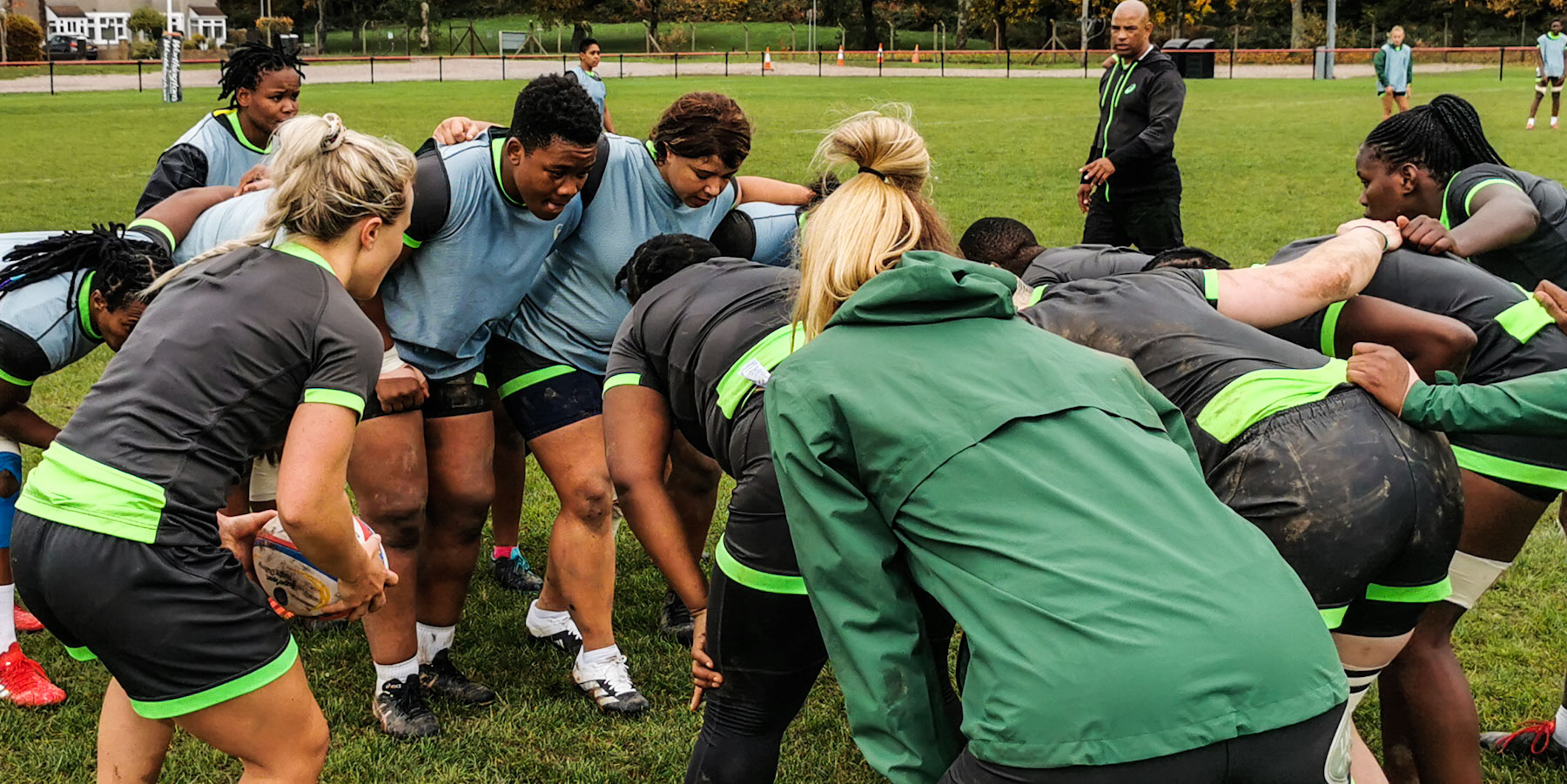 "I was not sure if I was ready when the tour started, but I was eased into it in the first couple of weeks and now I am ready. I was not at all despondent when I was not being considered for the test matches, given where I was a couple of months ago.
"The learnings on tour were great and I gained a lot of confidence and now I know I am ready to play again. It is a great feeling. Knowing you running out there, playing for your country, wearing the green and gold – that is massive."
She was determined to get back into the side after her knee injury: "It was bad being injured but even that same day I said to myself that I want to be back at that level. To know that the hard work finally is paying off and that I can put myself in contention for the World Cup is a very satisfying feeling and come Sunday, I will be running onto the field with a huge smile."
Scholtz, originally from George, only started playing rugby in Guernsey, but said the game was in her blood from a young age.
"My father loved the game and played it for many years," said Scholtz, who was named on the bench for the clash.
"His dream was to play for his country, but due to the politics of the day, it was never realised. So, for me running onto that field will be a hugely significant moment, not only for me, but our family as well. I will represent them because of the sacrifices they made for me."
The match kicks off at 15h00 (SA time) and will be live streamed on www.Springboks.rugby.