A strong surge in the latter half of the competition by defending champions, Border Ladies, already secured their place at the big dance, but where and with whom will only be decided on Saturday.
The match between the Mastercard Golden Lions Women and Blue Bulls Women in Johannesburg will determine if the Pretoria outfit's outside chance of making the final is still alive, but the real focus will be in Green Point in Cape Town, where DHL Western Province will host EP Queens at Hamilton Rugby Club later in the afternoon.
The Border Ladies (23 points) can only be overhauled and deprived of hosting the final by DHL Western Province, currently on 19 points.
A bonus point victory will give the Cape side the five points needed to host next weekend's final, but if not, they need to beat EP by 22 points to move past Border on points' difference. Border, who have a bye this weekend, cannot do anything to prevent that.
Defeat by DHL WP will not only bring the Blue Bulls Women back in contention and a guaranteed second place finish, but only if the Pretoria side win their Jukskei Derby handsomely to improve their points differential (11) against that of the Capetonians (101).
Another, more unlikely scenario is for DHL WP to lose and get a four-try bonus point, in which case they could still get into the final due to a better points' difference than the women from Pretoria. Should that happen though, they will lose their hosting status.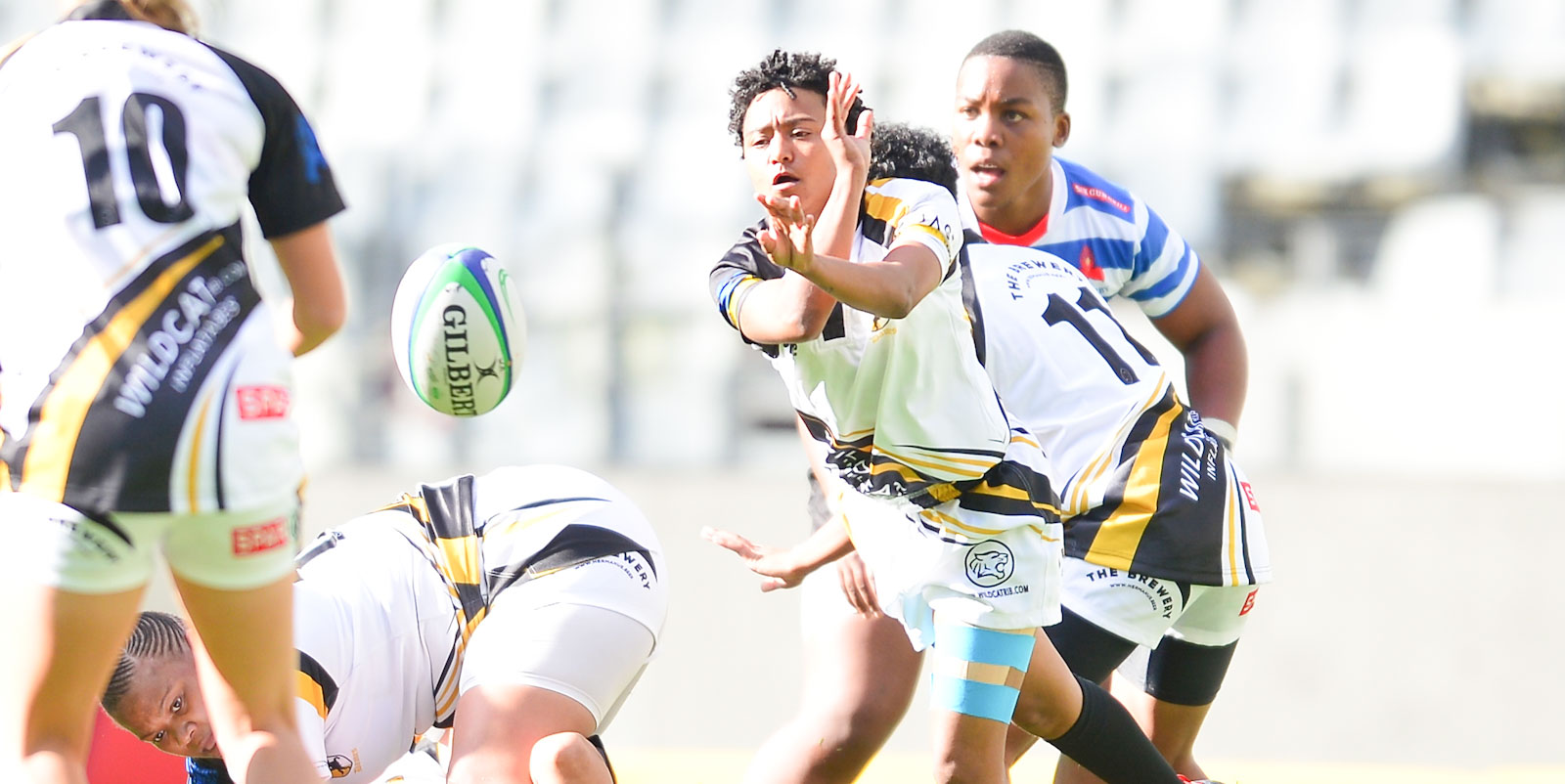 The EP Queens have included Test veteran Zenay Jordaan at flyhalf in the starting team for the first time, with the playmaker making a belated return to the tournament, while coach Lex de Vos added Springbok Women's Sevens player Anacadia Minnaar at outside centre, so expect the Eastern Cape side to move the ball wide.
In the last and remaining match of the group stages, the Cell C Sharks Women will travel to scenic Grabouw, where the Boland Dames await, backed up by a sizeable home crowd, and boosted by a local derby between two club sides, SAFCOL and Hawston. 
Boland Dames coach, Thomas Chowles, said they would love nothing more than to topple a big union such as the KwaZulu-Natalians and end the season on a high, but they will encounter an opponent laden with no less than seven international players in their starting line-up.
It will be a winner takes all outcome as both sides have seven log points and one win in a season that promised more. The winner will finish in fifth and the loser in sixth position.
Theresa Ruiters will play in her 50th match for the home team. 
All matches will be live streamed via www.springboks.rugby 
Women's Premier Division Round 6 fixtures (Saturday, 4 June):
Mastercard Golden Lions Women v Blue Bulls Women
Venue: Wits Rugby Club, Johannesburg
Kick-off: 12h30
Referee: Siyanda Pikoli
DHL Western Province v EP Queens
Venue: Hamilton Rugby Club, Cape Town
Kick-off: 13h00
Referee: Maria Mobote
Boland Dames v Cell C Sharks Women
Venue: Grabouw Rugby Club, Grabouw
Kick-off: 14h30
Referee: Angie Bezuidenhout