Nienaber named a squad of 43 players for the international season last weekend, which featured eight uncapped players – a number of whom are expected to be in action in Saturday's Vodacom URC grand finale at the DHL Stadium in Cape Town – with Salmaan Moerat, Ruan Nortje (both locks), as well as Evan Roos and Elrigh Louw (both loose forwards) among them.
With a number of overseas-based players yet to join the team, the national coach currently has only 16 players participating in training.
The other locally based players are set to join the national squad on Sunday following Saturday's Vodacom URC final, while the contingent of overseas-based players will join the squad closer to their opening Test against Wales in the Castle Lager Incoming Series on Saturday 2 July, at Loftus Versfeld.
"The limited number of guys we have training has forced us to be creative with our field sessions because we do not have enough players in each position, so we have props slotting in at lock and locks getting stuck in at loose forward for example," said Nienaber.
"The Vodacom Bulls have also been good to us despite having players participating in the Carling Currie Cup semi-final and Vodacom URC final this weekend, allowing some of their club players to train against us. In fact, we had a training session this morning against some of their players.
"That said, it is awesome to have two teams in the Vodacom URC final, especially if one looks at the long-term development of the players. The experience players gain from playing in big games like that is invaluable, and it is the same for our players participating in the Top 14 and Premiership Rugby."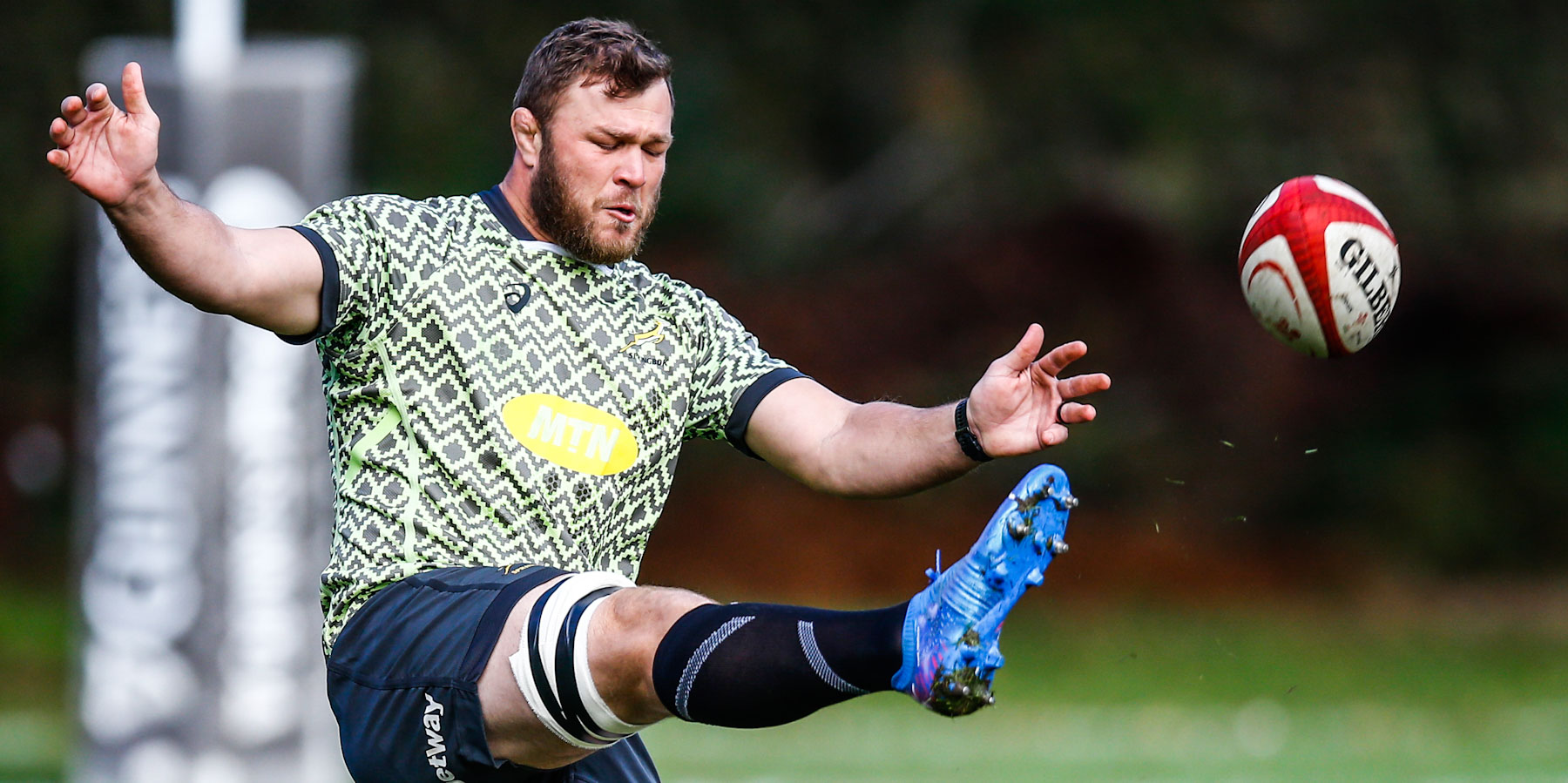 Commenting on his national squad, Nienaber provided clarity on the injured players currently doing their rehabilitation with the group, scrumhalf Cobus Reinach and flyhalf Johan Goosen, and also explained the injury-enforced omissions of Frans Steyn (hamstring) and Duane Vermeulen (knee operation) from the squad.
"The difference between the injured players that are in camp with us and those who are not, is that they have been cleared by their clubs to do their rehabilitation with us, while the other players have will have medical procedures and they need to complete their rehabilitation before we can consider drafting them into the squad," he said.
"Duane and Frans have been in our system for a while and once they have been cleared medically to join us, we can call them up at any time.
"Cobus and Johan are also injured and training with us, and while Cobus has been cleared by his club to do his rehabilitation in South Africa, our view on Johan – who suffered an injury a while ago – is that since we have never worked with him and we are looking at him as a possible flyhalf option in the future, we thought this would be a great opportunity expose him to our team environment while he is doing rehab at his union."
With a number of uncapped players named in his squad, Nienaber said it was important to strike a balance between giving the young players opportunities to make their Test debuts and winning Tests.
"When you represent the Springboks there are a few things one has to keep in mind, and two of them are that the team is a performance platform and that one is representing a brand," said Nienaber.
"We have a plan on where we can introduce some of the young players, but how we execute that plan will obviously depend on results and injuries."