A group of 17 players were invited to the opening week of the training camp, with another two players added to the group, Johan Goosen (flyhalf) and Cobus Reinach (scrumhalf), to focus on their rehabilitation from injuries.
Nienaber was pleased with the opening few days of the camp and said it was satisfying to return to the field with an eye on a testing international season, which will feature three back-to-back Tests against Wales, followed by the Castle Lager Rugby Championship and a tour to Europe at the end of the year.
"We almost have a full team available to us, so we are doing as much as we can, and we are trying to focus on the fundamentals of the game," Nienaber said during a virtual media conference on Wednesday.
Zoning into the Springboks' focus this year, he said: "From a rugby perspective we are trying to develop and transform the game at different levels.
"Without going into specifics, there were areas of our game from the 2021 season that we have to improve on, so two key areas for us is to develop our game on the field and create squad depth. The latter can be done through bringing in young players, and giving guys who have already played for us, but are still young within the system, more Test experience.
"In the group that is here for example, there is a good balance between experience and youth with players such as Lukhanyo (Am) and Siya (Kolisi) and other guys like Grant (Williams), Ntuthuko (Mchunu), Aphelele (Fassi) and Jaden (Hendrikse), and it will probably be the same with players from the other teams as they complete their club commitments."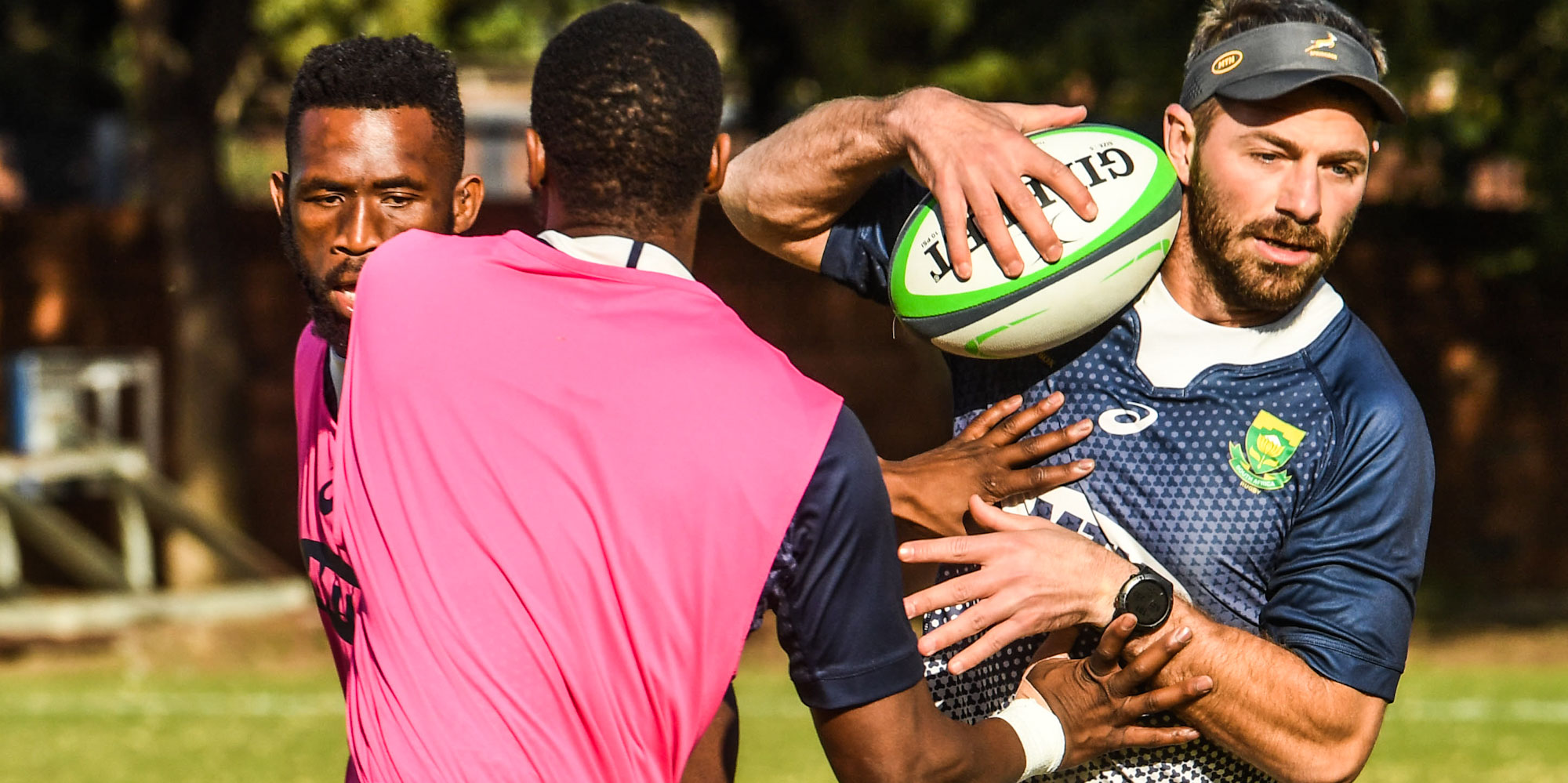 Nienaber said he would announce a squad of close to 42 players for the international season, with the official squad announcement set for Thursday, 23 June.
Casting an eye on the Castle Lager Incoming Series, which will feature Tests against Wales in Pretoria (2 July), Bloemfontein (9 July) and Cape Town (16 July), Nienaber expected a physical onslaught despite none of the Welsh teams advancing to the playoff stages of the Vodacom United Rugby Championship.
"Looking back at the history between the sides, I believe the Tests against Wales will be tightly contested," said Nienaber.
"They always bring a physical edge, and they are well coached in the set pieces and defend them well too. They are also technically smart.
"Since I joined the Springboks in 2018, I think we were well beaten on the year-end tour, but several other games were determined by small margins so they will bring physicality and pride. They are already in camp, so they will be well prepared for us.
"I am under no illusions that it will be a tough series."