The camp forms part of the 2022 preparation towards the Rugby World Cup in New Zealand in October, and will see the national squad return to action for the first time this year.
The squad undertook monthly camps since the start of the year, but Jordaan, a 29 Test cap veteran, will be involved for the first time after some time away from the game following South Africa's November 2021 tour to Europe.
Hele played the last of her nine Test matches for South Africa against Scotland in 2019 and missed most of the 2021 season due to a knee injury.
Springbok Women coach, Stanley Raubenheimer, welcomed the return of the two highly regarded players to his squad.
"Zenay needed some time off after our tour at the end of last year, we gave her that space and I am happy to say that she is back with us," said Raubenheimer.
"She has been on a conditioning programme and recently returned to provincial action as well, playing for the EP Queens in their last two matches. We are now bringing her back to see how she copes in this high intensity environment.
"Aseza's return is highly-anticipated and I am very happy to welcome her back. She picked up a serious knee injury and we decided on a conservative rehabilitation path, and this camp will be a good way to re-integrate her into the squad."
Raubenheimer also invited uncapped DHL Western Province front rowers, Asiza Mkiva (prop) and Luchell Hanekom (hooker), to camp, with both potentially making international debuts in the Tests against Zimbabwe and Namibia, on 15 and 23 June in Cape Town respectively.
Monica Mazibukwana (prop, EP Queens) and Rumandi Potgieter (scrumhalf, Blue Bulls Women) are the other uncapped players in the group, but both were on tour to Europe last year.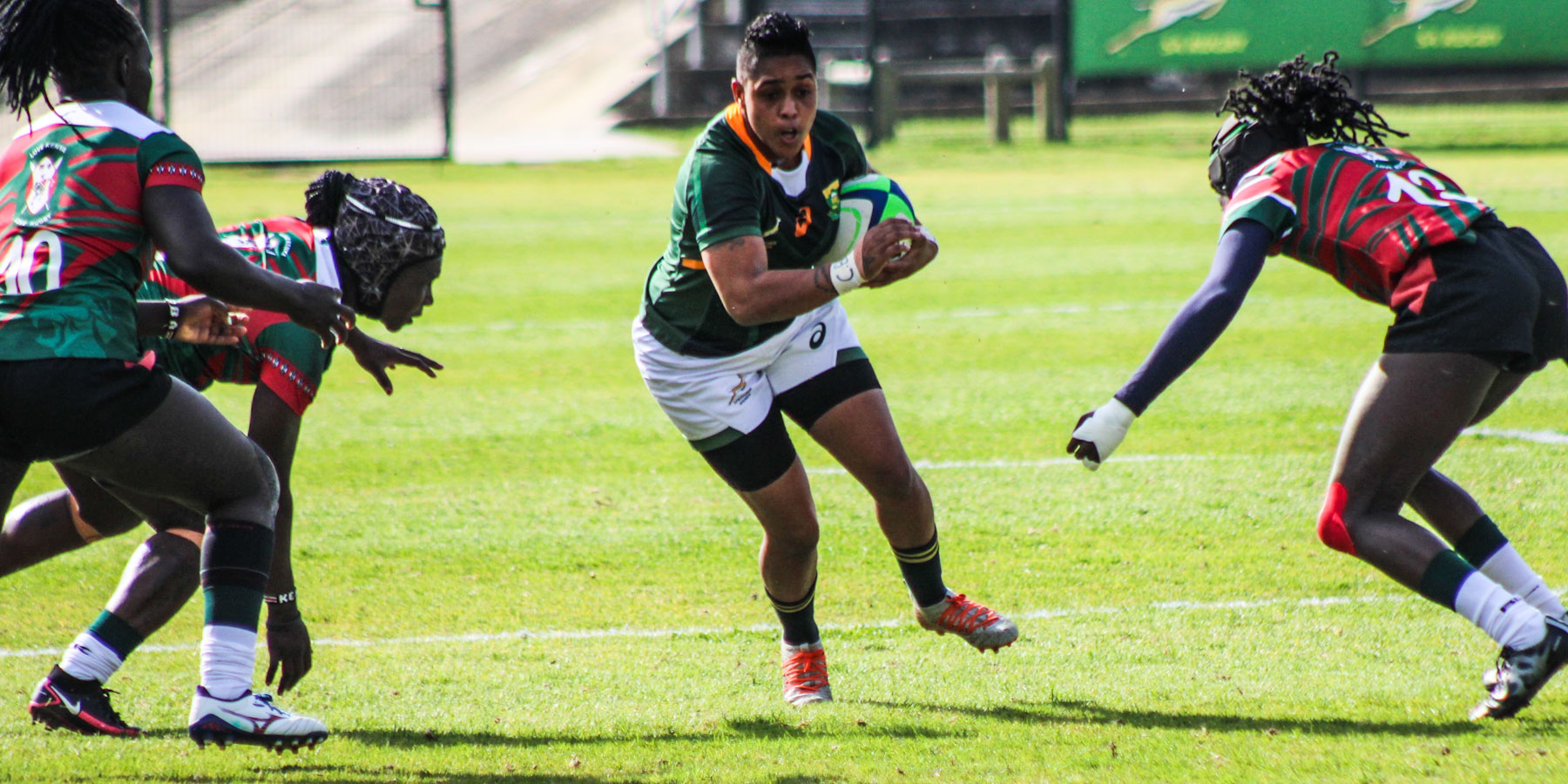 There is a familiar ring to the remaining 28 members of the squad.
"That is what we wanted at this stage of our campaign," said Raubenheimer.
"The process of identifying players started in 2018 already so these players are familiar with the team set-up and plans. We have the right players and this will be a fine-tuning exercise as well."
The three-week camp commences on Wednesday, 9 June at the Stellenbosch Academy of Sport, but the selected players of Border Ladies and DHL Western Province will only join the camp after the Women's Premier Division final this weekend. The full squad will move to their Newlands base after the final.
Springbok Women training squad: Lerato Makua, Rights Mkhari, Rumandi Potgieter, Libbie Janse Van Rensburg, Jakkie Cilliers, Nadine Roos (all Blue Bulls Women), Aseza Hele, Ayanda Malinga (both Boland), Monica Mazibukwana, Sanelisiwe Charlie, Zenay Jordaan, Nomawethu Mabenge (all EP Queens), Yonela Ngxingolo, Asithandile Ntoyanto, Lusanda Dumke, Unam Tose, Aphiwe Ngwevu, Eloise Webb (all Border Ladies), Lindelwa Gwala, Micke Gunter, Nompumelelo Mathe, Karthy Dludla, Sizophila Solontsi, Tayla Kinsey (all Cell C Sharks), Luchell Hanekom, Babalwa Latsha, Azisa Mkiva, Nolusindiso Booi (captain), Sinazo Mcatshulwa, Chumisa Qawe, Simamkele Namba, Zintle Mpupha (all DHL WP).